Neymar Jr. wins the Samba Gold prize for the second consecutive year
2015 was quite a year for Neymar Jr! The star enters 2016 with several awards and one of them was the Samba Gold for the best Brazilian playng in Europe. This is the second consecutive year that Barça's number 11 gets the prize, being elected by vote.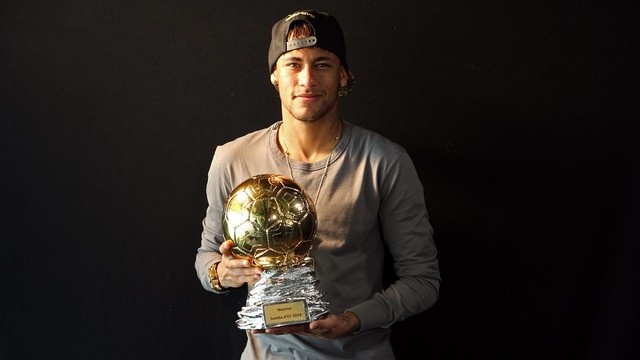 The Brazilian was elected with 37.87% of the votes. More than 100.000 Internet users, international journalists and former Brazilian players like Taffarel, Raí and Juninho came together as a group to make the decision. His beautiful performance in the season, the second place as the top-scorer of the Spanish Championship and his nomination as a finalist of the Golden Ball were the things considered.
This is the second Samba Gold that Neymar Jr. receives, the first being in 2014. The category was created in 2008 and the athlete is already the second Brazilian player with most trophies, only behind Thiago Silva, who was elected as the winner for three consecutive years.
The attacker will receive the trophy in Barcelona, in February. Check out below the top 10 most voted players.
1. Neymar 37,87%
2. Douglas Costa 13,00%
3. Felipe Melo 9,39%
4. Philippe Coutinho 7,19%
5. Willian 5,72%
6. Gabriel Paulista 4,03%
7. Miranda 3,78%
8. Hulk 3,71%
9. Thiago Silva 2,93%
10. Alex Teixeira 2,04%