Brazil and Uruguay make a draw at Arena Pernambuco
Draw at the Arena Pernambuco! In the duel between Brazil and Uruguay, this Friday (25), by the 2018 World Cup Qualifiers, not Suárez or Neymar Jr. were victorious. The game ended by 2-2, with goals from Douglas Costa and Renato Augusto. Now Brazil faces Paraguay, this Tuesday (29), without Njr, suspended for receiving his second yellow card.
First half –
First minute, Uruguay didn't even touch the ball, but Brazil opened the scoring. Willian received a good crossing, made a cut on his marker and crossed to the área. Douglas Costa, with the tip of his boots, pushed it to score. By seven minutes, after a corner kick, Neymar Jr. almost made the second one, inside the área, but sent it on the outer side of the net.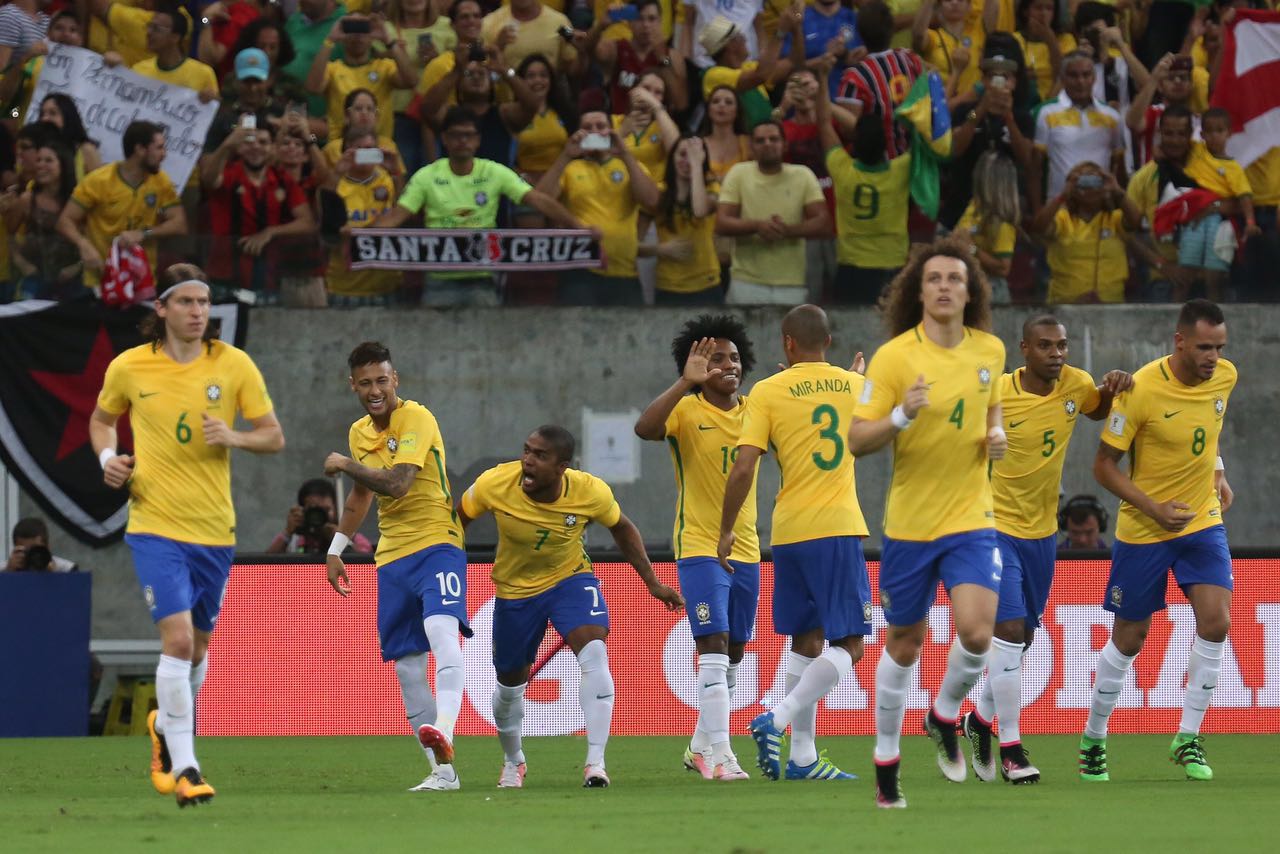 By 20 minutes, the game's pace got slower, with Brazil exchanging passes and Uruguay seeking a draw in any way possible. By 25, the second goal would come out from Renato Augusto's foot. Neymar Jr., in the area's entry, made a great pass for the midfielder to drible the goalkeeper and score.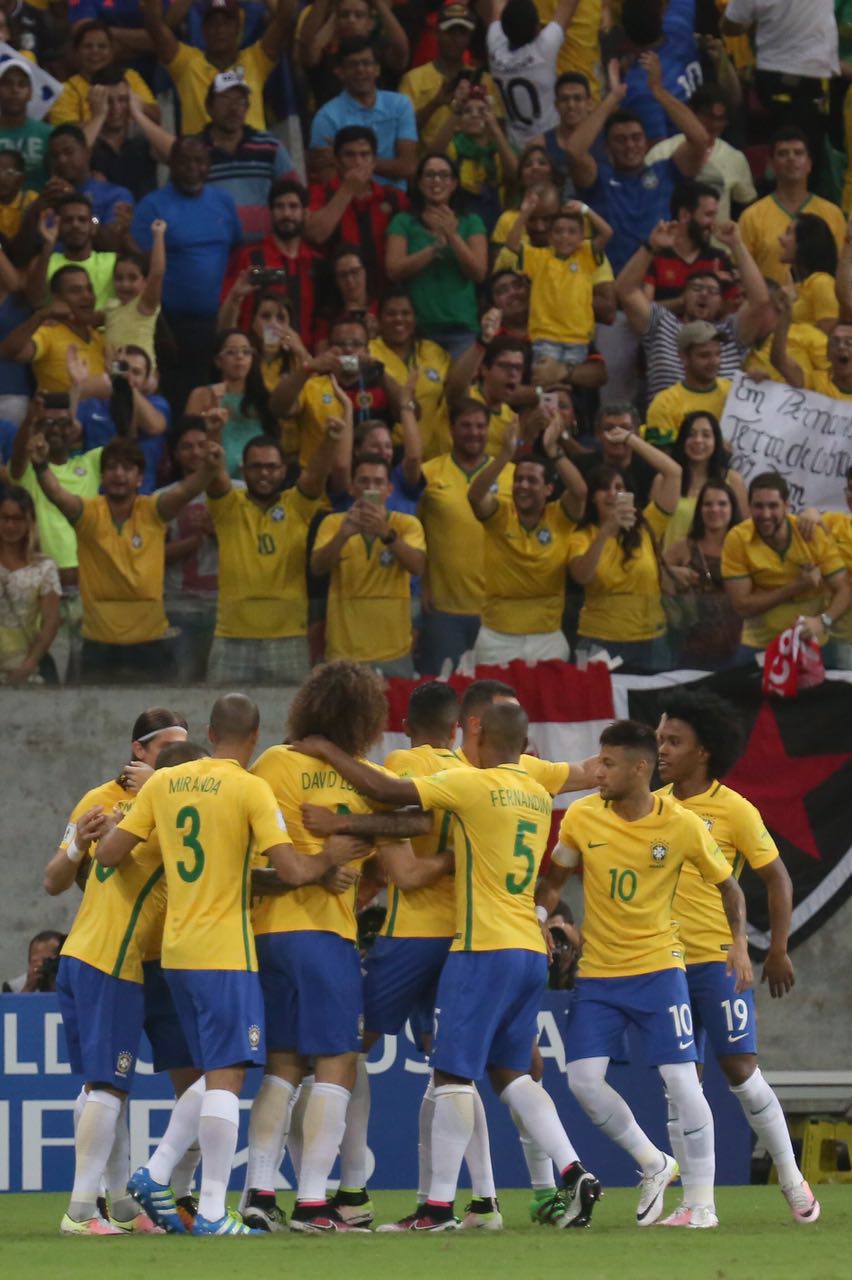 By 32, Uruguay managed to score one, with na assistance from Sánchez, that resulted in a goal from Cavani. After the goal, the game got harder, with the crowd going crazy with each play. 46 minutes, the referee blows the whistle for the end of the first half.
Second half –
If Brazil started the first half scoring one, now it was Uruguay's turn. Right by 2 minutes, Luis Suárez receives the ball by the left and enjoys the space to make a draw for his team. The Brazilian team seemed to reorganize for a third goal, while the Uruguayan team wanted to dominate the field.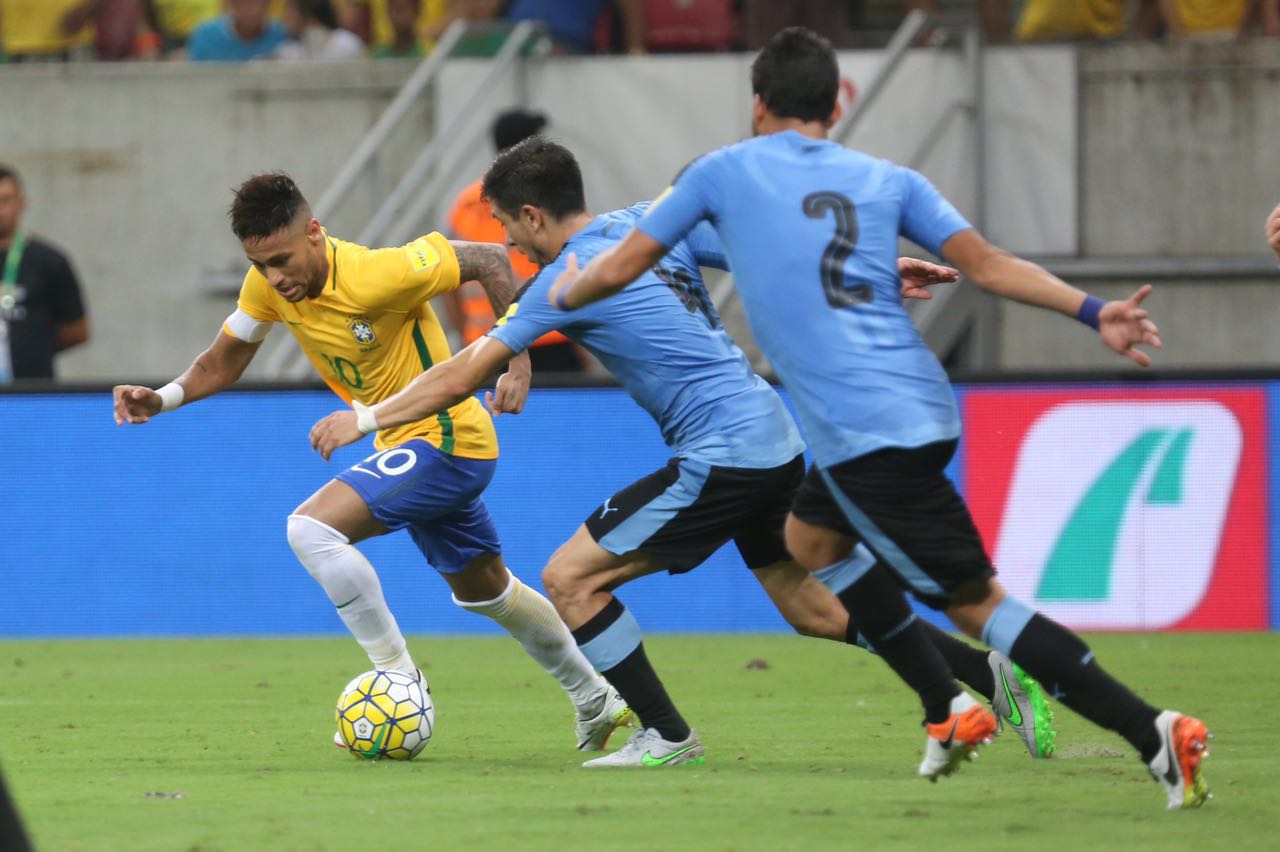 With great chances of goal on the first half, Brazil didn't seem to finish their plays on the second half. After 30 minutes, Uruguay closed themselves, more faults were being made and the game's pace became unstable. By 39, Philippe Coutinho made Brazil's first finalization on the second half, but the goalkeeper sttoped the ball.
Even with the four extra minutes, neither Brazil or Uruguay managed to undo the draw, despite the pressure. 2-2 at Arena Pernambuco.
Photos: Mowa Press