Barcelona scores six and defeats Getafe
The FC Barcelona won with another big win. The blaugrana team scored six goals against Getafe, this Saturday (12), at Camp Nou. There were na own goal, two from Neymar Jr., one from messi and another from Arda Turan. Now Barça returns to the Champions League, for the second game against Arsenal, day 16.
First half –
The game started with luck to the FC Barcelona. Six minutes on, Messi creates a possibility na área, passes to Jordi Alba, who crosses, but the ball hits Juan Rodríguez and enters. By nine, Neymar Jr. is knoecked down in the área. Messi crosses, but Guaita goes straight to the ball and stops the second goal.
By 18 minutes, after a corner kick, Iniesta finds Messi on the área and makes the pass. The Argentine pushes the ball to the middle and Munir scores his goal. And it didn't take long for the third goal to come out. In a traditional Barça attack, Messi receives the ball and passes precisely to Neymar Jr., who kicks in the corner to score a beautiful goal.
And the fourth one came quick! By 41, Messigot rid of his marker and, still outside the área, dropped a bomb on the net, to score the fourth one. By 4-0, the match's first round came to na end.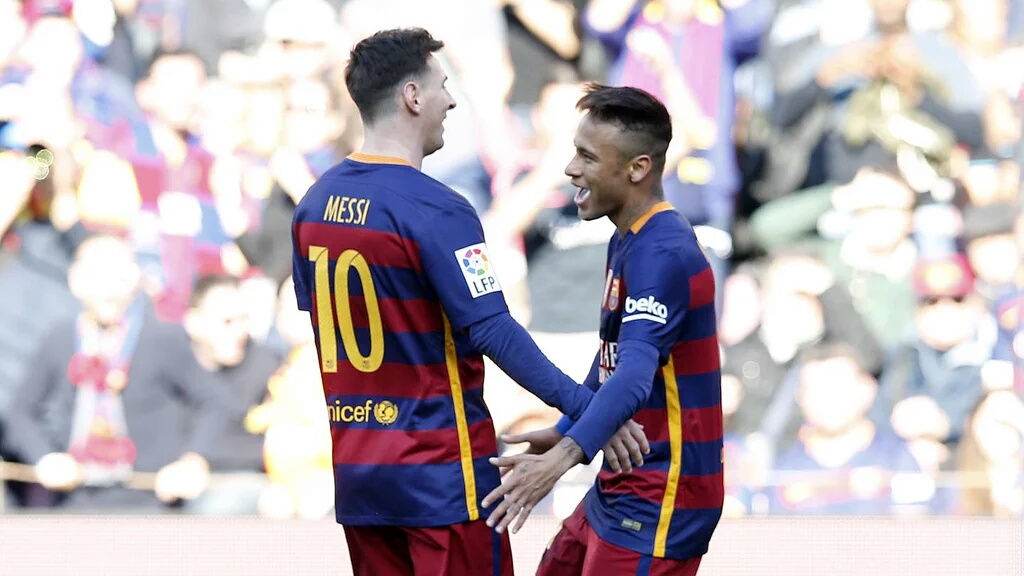 Second half –
Luck was with Neymar Jr. this time. Messi found the perfect space between the defenders and made a beautiful pass. The number eleven took the ball and scored his 20º goal on the championship. 12 minutes, and another goal came out. After a corner kick, Piqué tries to keep the ball, but it was left for Arda Turan to score a beautiful goal.
Barcelona hardly let the ball get out of the enemy area and Getafe rarely got any chance to score. Neymar Jr. had another two chances to score, but the goalkeeper made sure it was not coming in.
After the sixth goal, the game rythm fell down and so did the goal opportunities. Even Getafe that really wanted a goal, seemed to get tired. 45 minutes on the clock, no more goals and the game was done.