Barcelona reencounters Sevilla at Ramon Sánchez
Back at the Spanish Championship, Barcelona comes out of a 2-1 victory against Bayer Leverkusen and gets into the field to face Sevilla. The duel will happen this Saturday, at their adversary's home, at the Ramon Sánchez Pizjuán, at 11h (Brazilian time).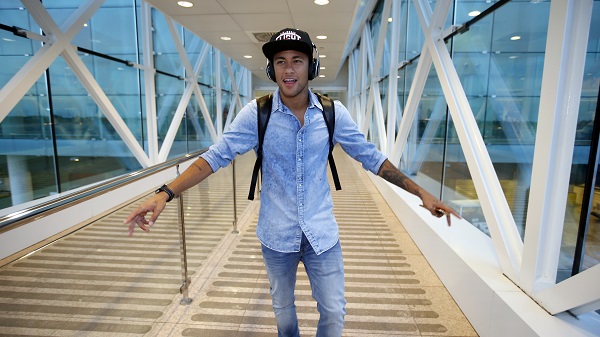 Sevilla is a well known opponent. The difficulty of facing them at home reflects directly at their history of duels against the team, at this stadium. In 79 matches at Ramon Sanchez, there were 22 victories, 29 defeats and 20 draws.
Neymar Jr. will come across Sevilla for the fourth time in his career. Barça's number 11 remains unbeaten against the club and will give out his best to keep it this way. In all of his matches against the team, the player participated on two victories and one drawing, scoring one goal and making one assistance.
The coach Luis Enrique is already training with all of his available players since Wednesday. With important players injured and unable to play, like Messi and Iniesta, the team is forced to rearrange. "We have important players injured, but that's football and we have a squad to succeed. Now is the time for those in the background to step up, it's an opportunity for those who do not often get minutes. Those of us who are fit and healthy have to keep going, and win while the others recuperate", said the defender Mascherano.