Barcelona pressured and defeated Arsenal on the Champions League
After a hard match, Barcelona managed to overcome Arsenal at the Emirates Stadium. The Catalan won the first of the two duels against the English team on the Champions League by 2-1, with goals from Messi. The team's next challenge will be on La Liga, this Sunday, against Sevilla.
First half –
The game did not start easy for Barcelona. Arsenal advanced well through the field and scared the Culé crowd. The English team was betting on strong blockade, making it difficult for the Catalan team's strategies.
By 21 minutes, Ozil rolled the ball for Bellerín, that kicks, but the ball ends stops at Chamberlain's feet. The striker tries to finalize the play, but Ter Stegen saves his team. After 30 minutes, very well blocked, Neymar Jr. tried to escape by throwing the ball up to the area. Messi jumped to hit it with his head, but sent it out.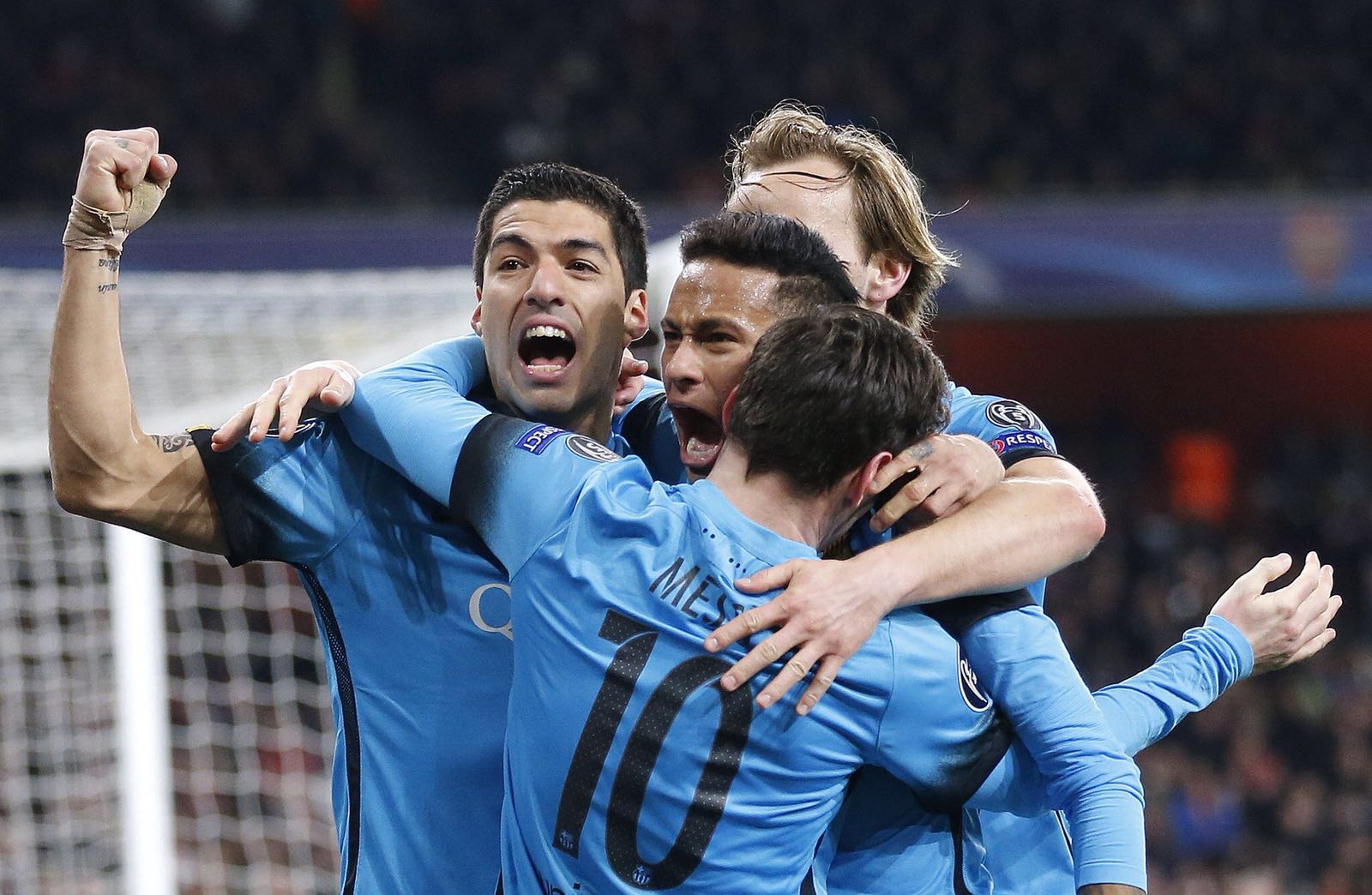 During the last moments of the first half, Barcelona managed to make a lot of pressure in Arsenal's area, but the goal did not come out. With the game still agitated, the referee finished the part of the duel.
Second half –
Barcelona kept pressuring at the start of the second half. By 15 minutes, Arsenal decided to responde. Monreal crossed by the left and Giroud appeared to head-butt the ball, but Ter Stegen took the danger away.
By 21, after Messi got blocked by the defenders, Suárez received on the right and waited for the right moment to pass to Neymar Jr. The number 11 got there a little late and lost the chance.
After much pressure, by 28, the first goal came out. In a counter attack, Jordi Alba received from Iniesta and made the pass for Neymar Jr. The player speed-ran to the area, found Messi free and rolled the ball so the Argentine could open the score at the stadium.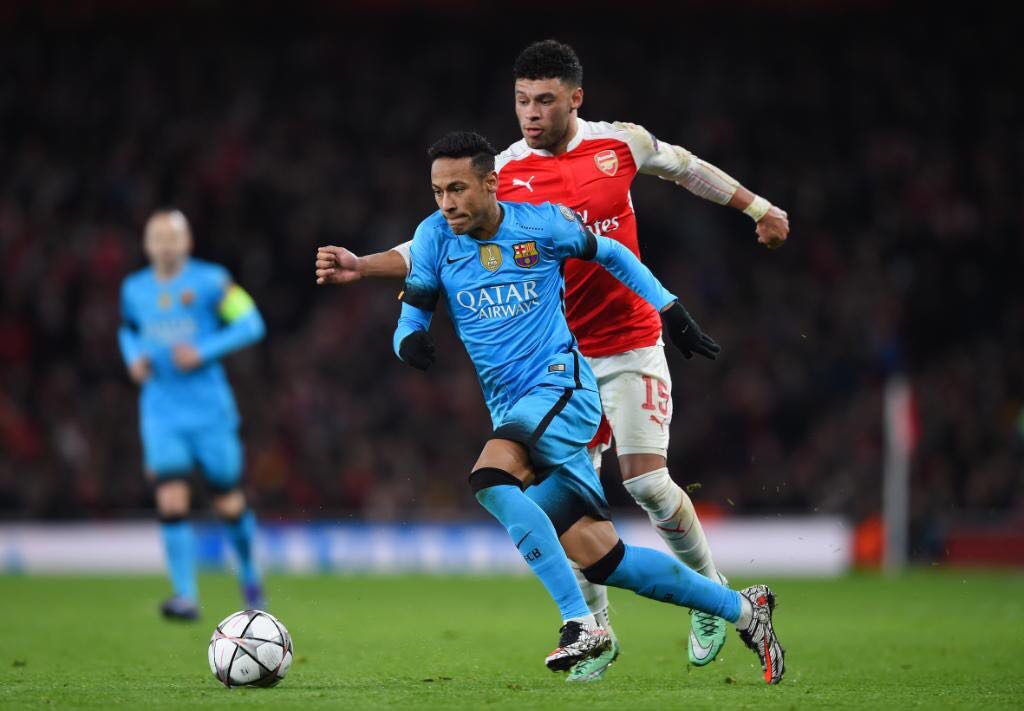 A game that was not easy became even harder. Both teams pressured a lot and lost great chances by the end. At 38, Messi was knocked down on the area. For the joy of the catalan crowd, the number 10 scored the second goal. With the two teams on the edge, the whistle of the referee came as a relief and the game came to an end.