Barcelona made four and defeated La Corunã at the Camp Nou
With a great performance at the Camp Nou, the FC Barcelona defeated Deportivo La Coruña by 4-0, this Saturday (15). Rafinha scored two, Suárez one and Messi, in his return, closed the score for the club. The team will return to Camp Nou next Wednesday (19), for the Champions League, in a duel against Manchester City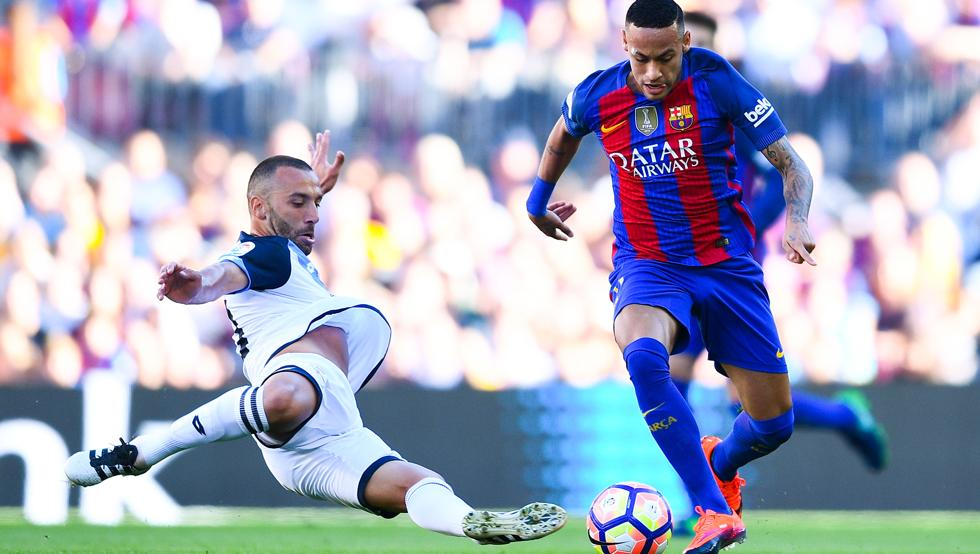 First half –
It didn't take long for Barça to arrive in La Coruña's area. By six minutes, NJr entered free, but kicked it in the pole. Suárez, on the rebound, headbutted it out, scaring La Coruña's goalkeeper. By 13, Neymar Jr. had another chance to score, this time on a free-kick, sent it outside. At 20, Suárez insisted in a hard chance inside the area and just made the pass for Rafinha to open the score.
After the goal, La Coruña only appeared in the game through fouls and counter-attacks, leaving Barça in control of the game. By 35 minutes, Neymar Jr., in another free-kick, placed the ball in the area. Piqué missed it with his head, but Rafinha completed. 2-0 for the Catalan team.
To finish the first half with the golden key, at 42 minutes, Neymar Jr. won the ball in the left and waited a small opening to make the pass for Luis Suárez to score the third one, finishing the first step.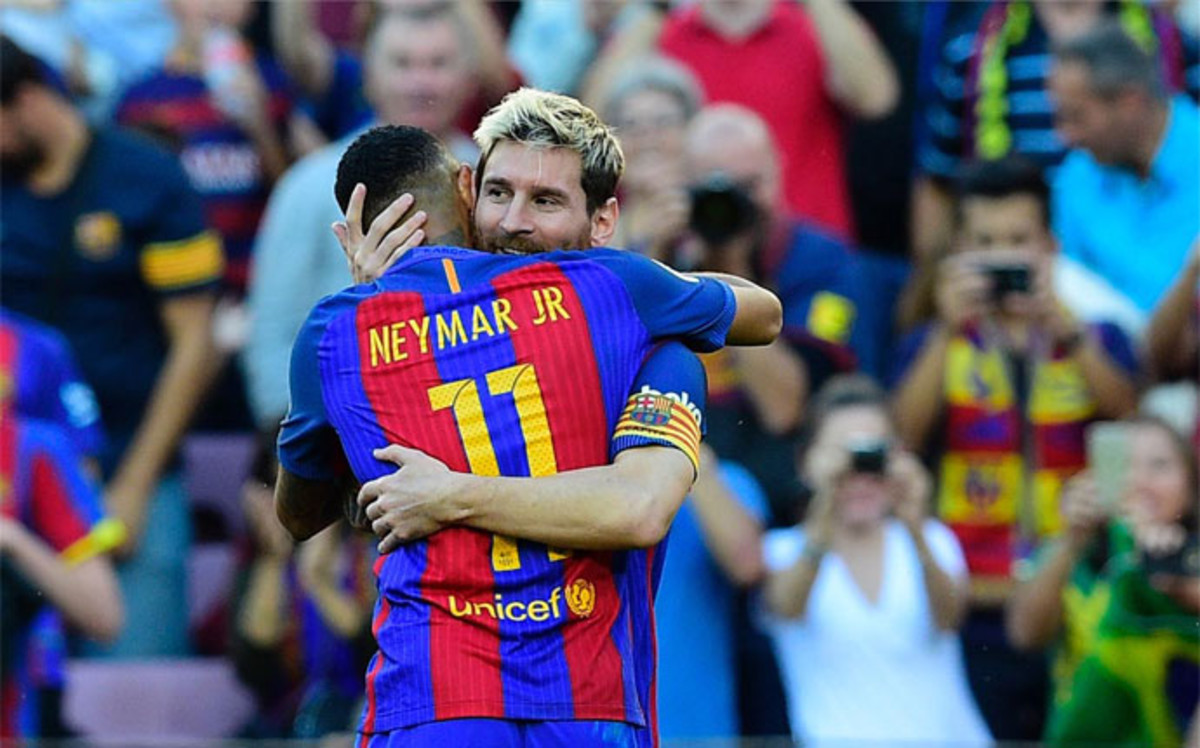 Second half –
Barcelona started making pressure against La Coruña right from the first minute of the second half. Neymar Jr. participated in all of the plays, trying to generate another goal in any way possible. With 10 minutes of game, Luis Enrique took Busquets out and called Messi into the pitch, who was out for 25 days.
Two minutes later, Neymar Jr. left the number 10 face to face with the goalkeeper, with an amazing pass. 4-0 at Camp Nou, thanks to the Argentine. After the goal, Paco Alcácer, who substituted Luis Suárez, had many chances to score, but the ball seemed to not want to come in.
At 27, Njr launched the ball in the area, leaving Piqué and Alcácer ahead of the goal. The number three made the pass for the striker, but the goalkeeper stopped the great chance. In another good chance, Messi made a pass for Mathieu to score the fifth, but the flag was up, eliminating the goal.
The team sought for the fifth goal until the end, but did not score. In the last play of the game, Messi cleaned out the defenders and left the ball with Turan, in the right. The turkish launched it for Alcácer, who lost another one, letting the game end by 4-0.
Images: Mundo Deportivo and AFP