Barcelona dominates the Camp Nou and defeats Sevilla
The FC Barcelona shines once again at Camp Nou. The Blaugrana guaranteed aonther victory, this time against Sevilla, by 2-1, with a goal from Messi and another from Piqué. Barça's next challenge will be at Campo de Vallecas, on day three, against Rayo Vallecano, for La Liga.
First half
During the first ten minutes, the teams only seemed to test each other on the field. By 13 minutes, after a corner kick, Coke almost scored against his tema, but hit the post. On the rebound, Suárez kicks on the post, again.
For the Culé's misfortune, it was Sevilla who opened the score at Camp Nou. By 19 minutes, Vitolo seized the opportunity created by the ruckus in the área, and scored. By 30, Barça's bad luck started to Wind down, after Suárez got knocked down on the area's entrance. Messi, in a perfect free-kick, made the draw.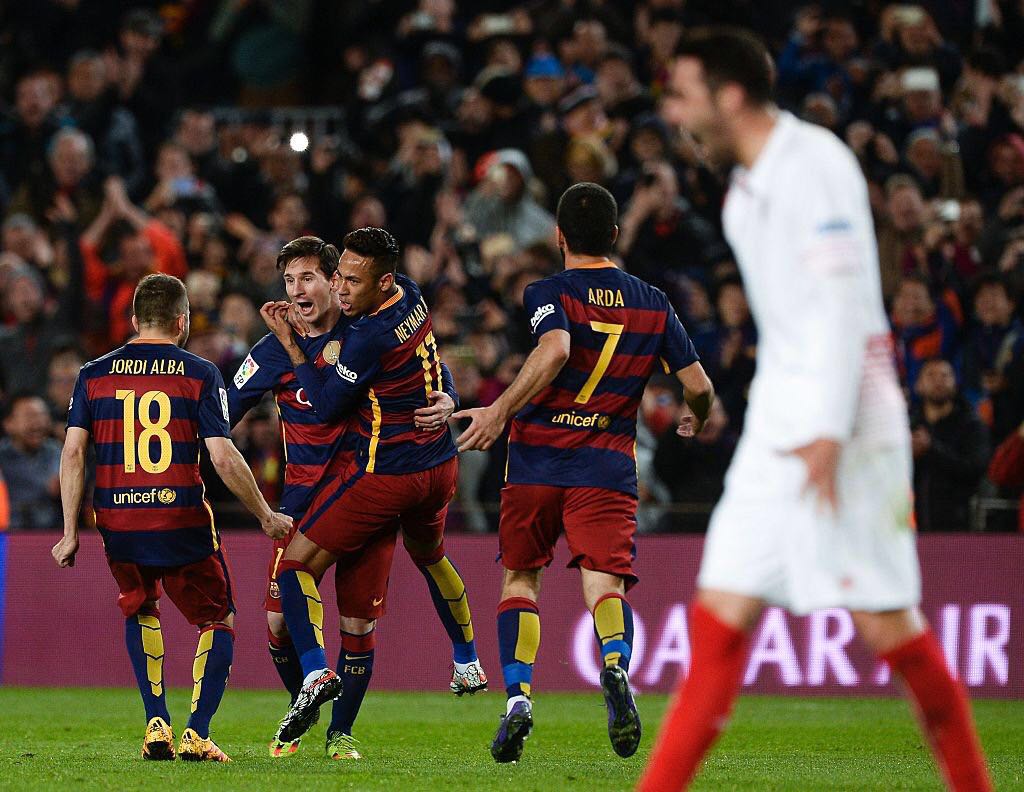 Sevilla started to get shy after taking the goal, but Barcelona did not seem to overcome the draw. By 45 minutes, the whistle blew and the first half of the game was over.
Second half
Already on the first minute, Neymar Jr. had a good opportunity, but kicked it on the goalkeeper. Without time to rest, on the second minute, Messi dominate the ball on the área and waited for the right time to make the pass for Piqué to score.
With Barcelona ruling the pitch, the Catalan team pressured their adversary enough so they were forced to play on the defensive. By 28, the championship's top scorer almost scored his. Messi made a great passa for the Uruguayan, but he could not complete the kick.
Sevilla was trying, but they could not made another draw. By 35, N'Zonzi tried to head the ball to the goal, but it went out. With big wasted chances, but no goal scored, the match at Camp Nou came to na end.