Barcelona beats Espanyol on the Spanish Championship's penultimate game
Another rout for Barça's collection! The Catalan team defeated Espanyol by 5-0, on the penultimate game of the Spanish Championship and this season's goodbye to Camp Nou. Suárez scored twice, Neymar Jr., Messi and Rafinha one, each. At the championship's finals, the team will face Granada.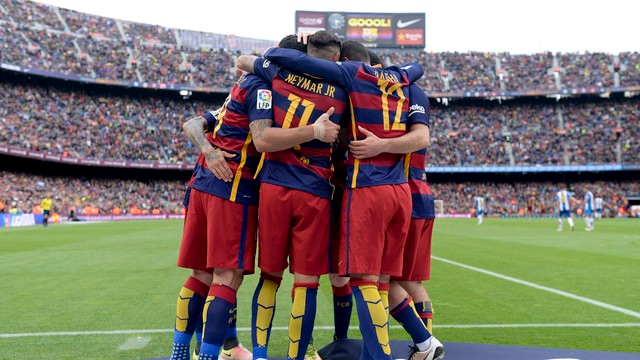 First half –
Barcelona started the derby wanting game, totally ofensive. By seven minutes, Messi suffered a foul at the area's entrance and himself goes for the free-kick. The player scores a beautiful goals, with no chances for the goalkeeper. By 15 minutes, the player tried to repeat the goal, but sent the ball above the net.
By 22, almost a beautiful goal. Neymar Jr. received the ball in the area and made an incredible backheel flick to Messi, but the Argentine sends it out. Espanyol rarely ever got to Barcelona's area on the first half, making it easier for the Catalans. Ono ne of the few oportunities from the adversary, after a free-kick, Ter Stegen failed and Piqué takes the danger away.
Close to 40 minutes, the fouls got out of control, slowing the game's pace. Barça kept the pressure until the end of the first half, but Espanyol closed themselves, eliminationg any chance of a second goal for now.
Second half –
The second half started well for Barcelona. Soon by six minutes, Messi took a chance when Diop failed with the ball and made a beautiful assistance to Suárez, who just renforced his place as top-scorer of La Liga. 2-0 for Barça.
Unsatisfied with only one goal, El Pistolero scored with his head, taking a chance on Neymar Jr.'s corner-kick. Barcelona almost had absolute charge of the ball, while Espanyol suffered to get it.
Rakitic and Iniesta were applauded when they left the field to give place to Turan and Rafinha. By 29, Neymar Jr. throws it to the area and, right when he first touches the ball, Rafinha scored the fourth goal of the game. By 38, another brazilian goal. Dani Alves left the ball to Suárez, that launched to Neymar Jr., who left his.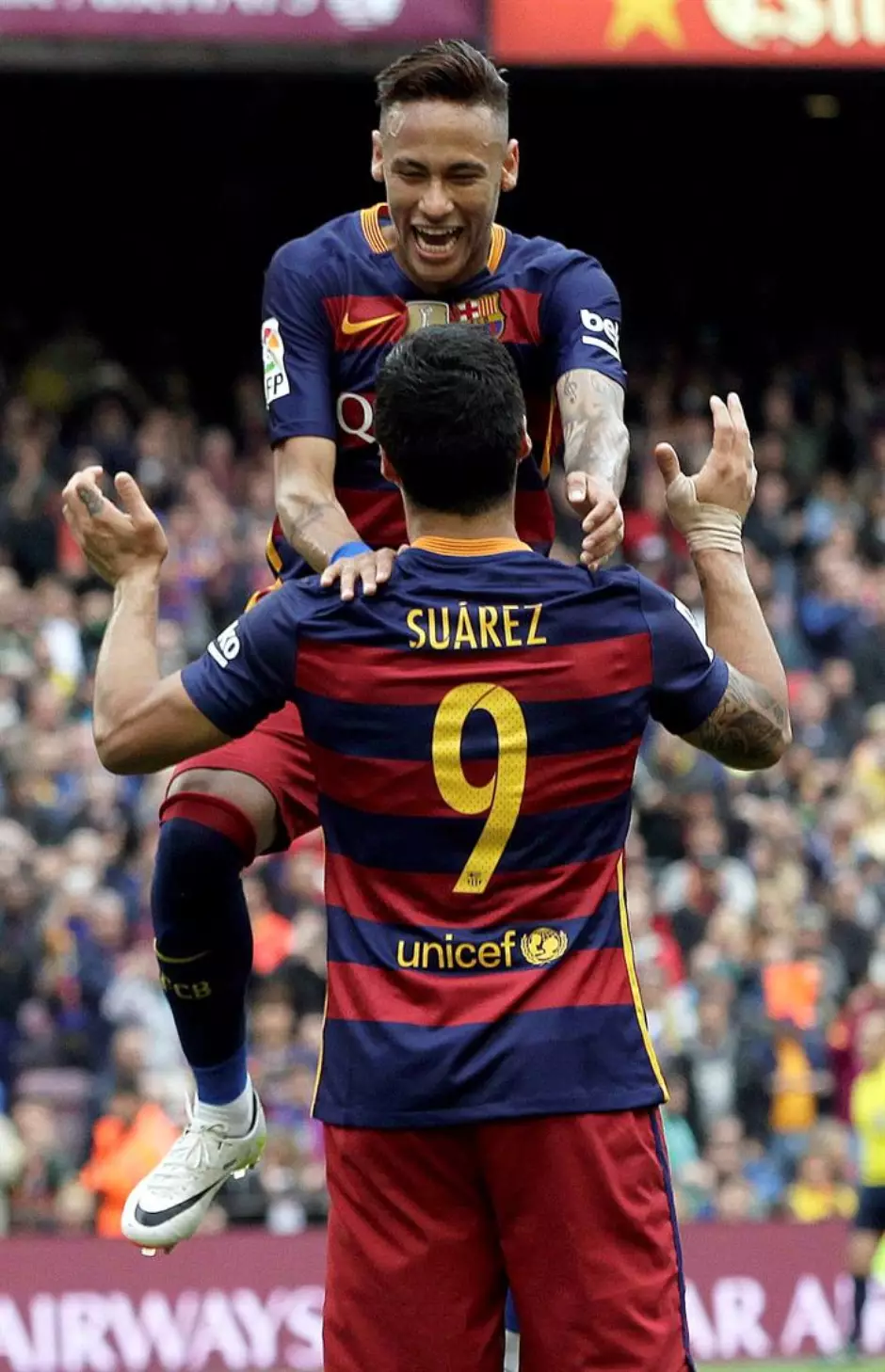 Five goals scored, back to the leadership, Barcelona finishes the game with a Golden key.