Barcelona and Leverkusen face each other on the second Champions League round
This Tuesday (29), Barcelona returns to Champions League for a duel against Bayer Leverkusen, at Camp Nous, at 15h45 (Brazilian time). The duel, worth for the championship's second round, will have Neymar Jr. and his partners seeking a victory, after the draw with Roma, on their last Champions game.
The catalan team will tackle Bayer Leverkusen for the ninth time. On their last duel at Camp Nou, Barça won for 7-1, with five goals from Lionel Messi. The chance of repeating this result, this time with the 'Trident' on the field, was annulled. Barça's number 10 will be away from the team for a while due to a disruption of a ligament on the left knee, on the last Barcelona game, where the team defeated from Las Palmas for 2-1.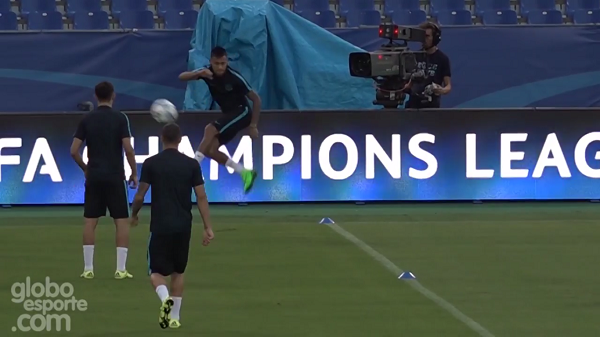 This will be Neymar Jr.'s first duel against Leverkusen and his second match against a german team, the first one being Bayern Munich. In all of his encounters against a german team, Barça's number 11 scored a goal. If we count his only match against Germany's National Team and his two duels with Bayern, he already scored four goals on german teams.
Today, after Barça's last training session, The coach Luis Enrique talked about his next challenge. "Bayer are a very intense team, they defend very well and they are strong physically. They did really well last season on the Champions League and they will cause us problems".