With two goals from Neymar Jr., PSG makes a historic victory over Guingamp
A score as elastic as it is historic.
Paris Saint-Germain wins the Guingamp 9x0 on Saturday afternoon (January 19) at Parc des Princes in Paris, and records the biggest win in the club's history in the French Championship as the principal. In 2016 PSG beat Troyes at the opponents' home by the same score.
Neymar Jr (2), Mbapeé (3), Cavani (3) and Meunier scored the goals of the home team who didn't give their opponents a chance. The victory in a certain way also avenges the PSG of the elimination of the French League Cup by the same Guingamp last Wednesday (16/01) in a game valid for the quarterfinals of the tournament.
Neymar Jr was one of the team's highlights - alongside Mbapeé and Cavani, each with a hat-trick. He commanded the team, with the best goal opportunities always coming from his feet.
With the victory, the "light city" team maintains their comfortable advantage in Ligue 1, 13 points ahead of runner-up Lille.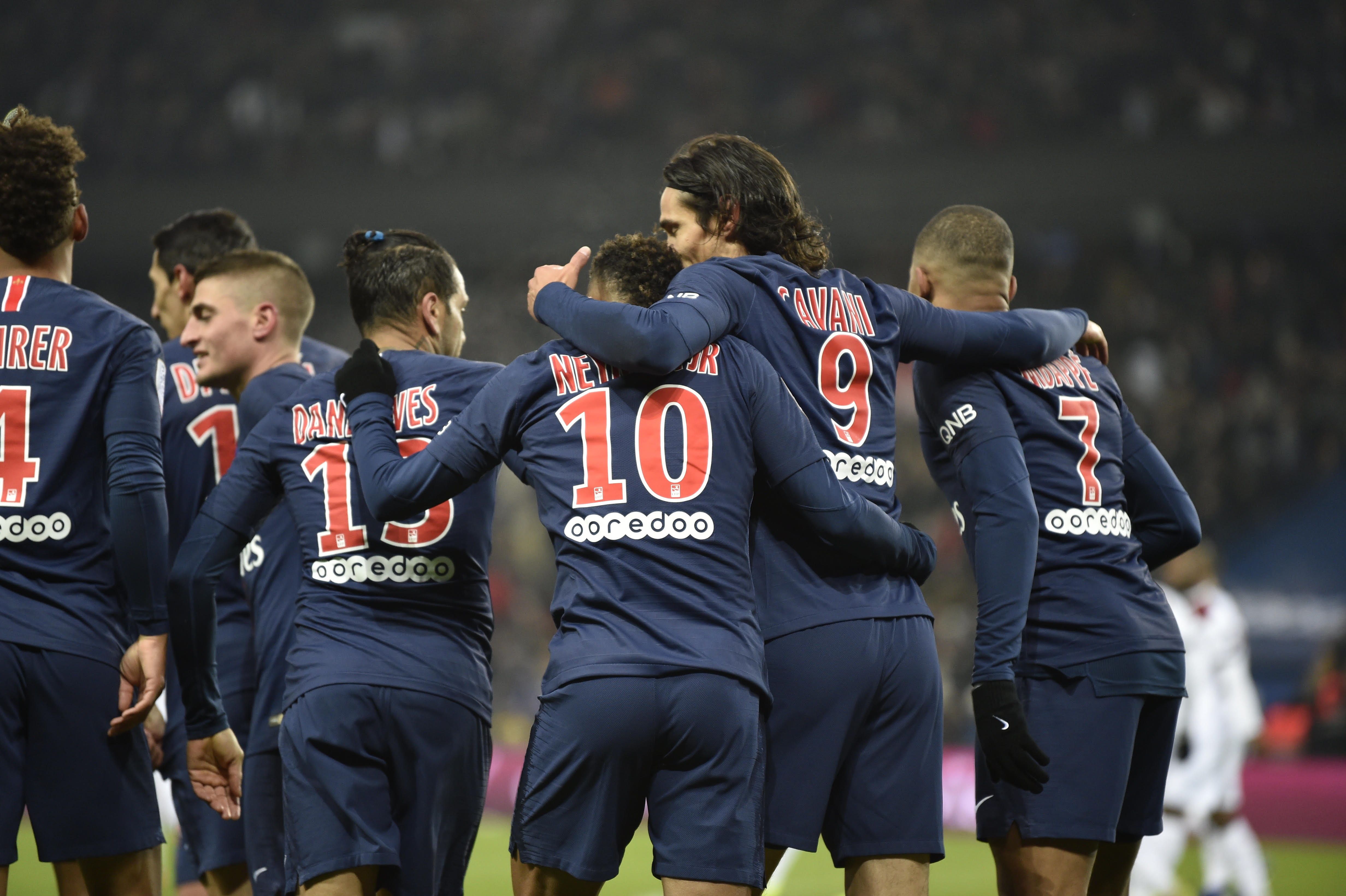 THE GAME
It was a rush. The Guingamp had no time to breathe, because just 10 minutes from the first half Neymar Jr opened the scoring with a goal. He received an excellent pitch from Daniel Alves (who once again played in the midfield), got rid of an impressive category of marking and concludes with mastery to score his 47th goal for PSG.
Still in the first stage, Mbapeé scored twice in a row, one of them on beautiful table with Neymar Jr, who gave him another assist.
The sad note of the first half of the game was the injury of Italian Marco Verratti, replaced at 17 minutes by injury.
The first leg ended 3x0.
The PSG did not slow down in the second stage, staying in the opponent's field throughout the period. Cavani (2x), Neymar Jr (13th in the current edition of Ligue 1), Cavani, Mbapeé and Meunier, in this order, built the historic scoreboard before an ecstatic crowd.
The next opponent of PSG will be Strasbourg, for the French Cup, next Wednesday (23/01) in Paris. For Ligue 1 the club returns to the field next Saturday (27/01) to face Rennes, in the opponent's home.