With Neymar Jr's goal PSG wins the Ligue 1 debut
The French championship is back!
Neymar Jr and his PSG team-mates returned to the field for Ligue 1 against Caen on Sunday (12/08), and they regained their fans after the World Cup. And even with some absences they did not take notice of Caen and won with propriety, 3x0. The next appointment of the Parisian club will be next Saturday (18/08) against Guingamp, away from home.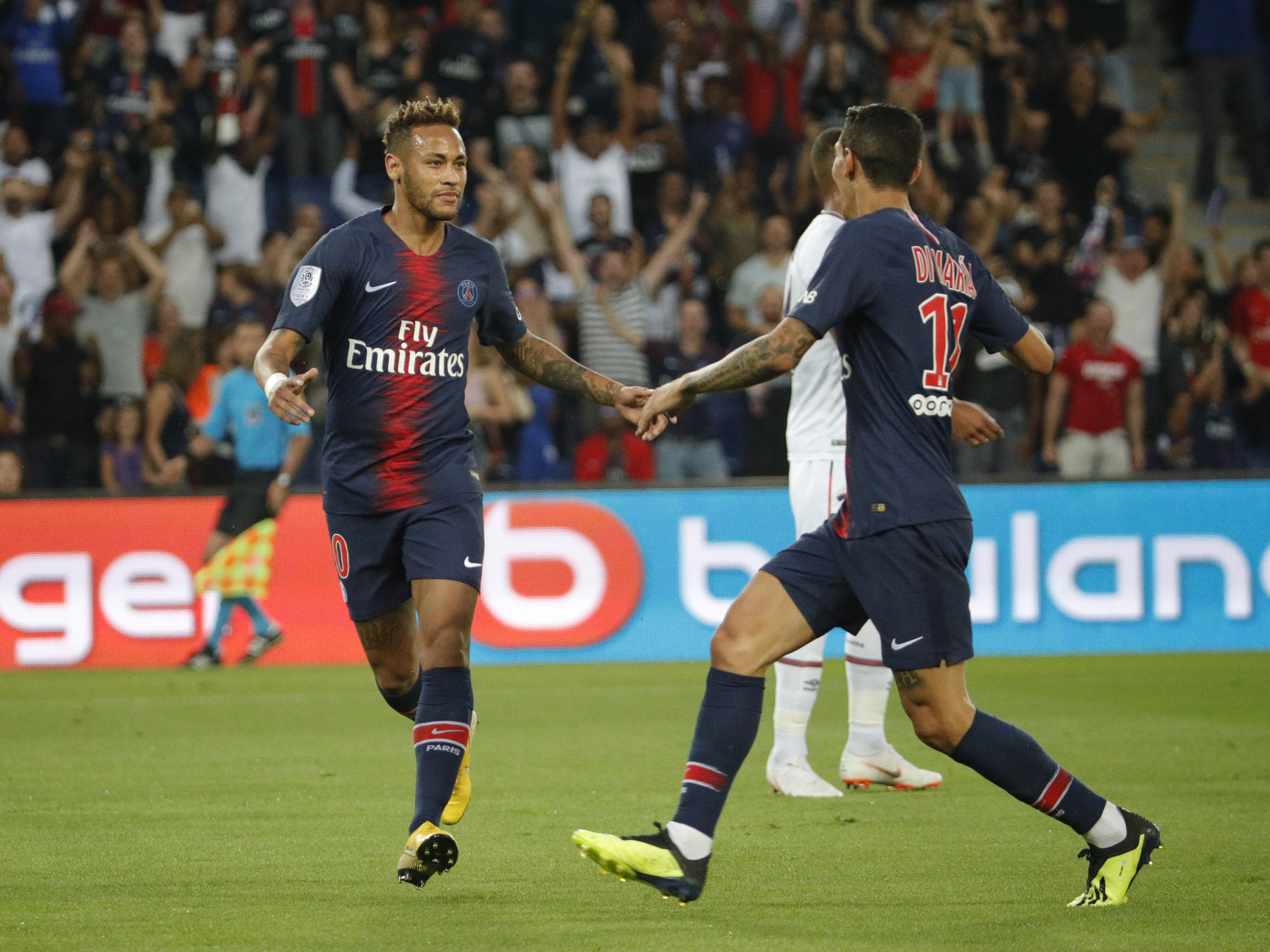 The game
Current French champions, the French Cup, the French League Cup and the French Super Cup, PSG showed once again what leftovers in the local football. Holder for the first time this season, Neymar made the first goal of the 3-0 win over Caen in just ten minutes. Rabiot and Tim Weah closed the scoring.
In Neymar Jr's return to the stadium, the Brazilian only needed ten minutes to score left foot and start PSG's victory. It was the 13th goal of Neymar in the stadium in 12 games for the French Championship.
Absolute owner of the actions and playing for his fans, the PSG took advantage of an error of the opponent to open the board. After 10 minutes, goalkeeper Samba missed a pass delivering the ball to the feet of Nkunku who served Neymar Jr. With great speed, the Brazilian got his left foot in the right corner of the goal and opened the scoring. It was his 29th goal with the French club shirt.
In 34 of the first half, Rabiot scored from him, after stealing a ball and exchanging passes with the Argentine Di Maria. Victory was on the way.
In the second stage PSG managed the game that was never threatened. At 37 minutes, German coach Thomas Tuchel replaced Neymar Jr with young Tim Weah, son of Liberian ace George Weah. At the age of 18 he showed that he inherited his father's goal light and, taking advantage of Samba's new error, gave final numbers to the game. PSG wins by 3x0 and starts well the race for the bicampeonato of Ligue 1.
Neymar Jr left the field with a smile on his face as he was substituted 6 minutes into the game, as his team was in the lead. He is in second season defending the French club and accumulates 32 games, 29 goals and 16 assists.