The new Sidney Oliveira campaign showcases Neymar Jr. as a warrior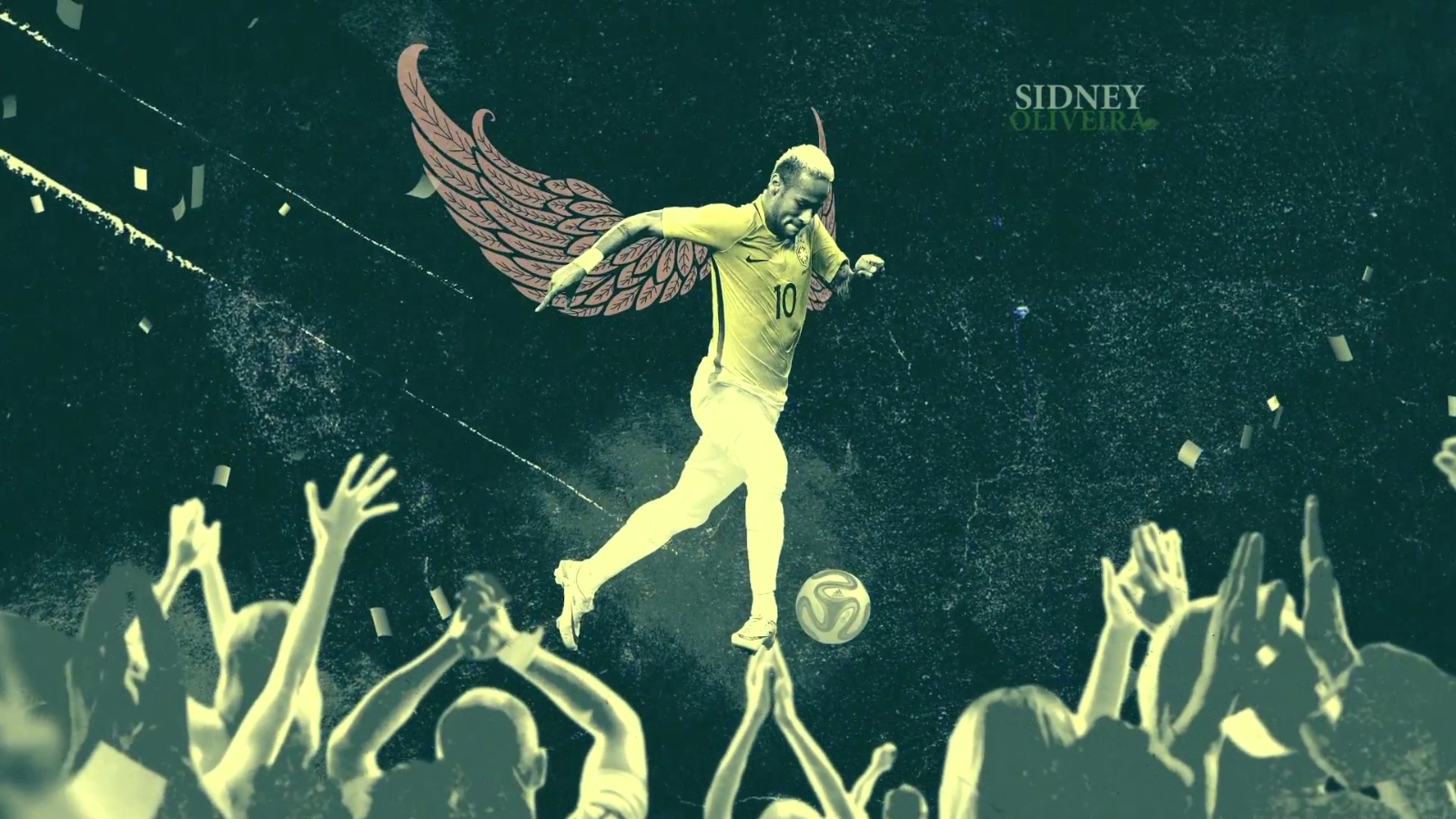 Neymar Jr. is the lead role in yet another commercial from the Sidney Oliveira company, the biggest and most complete line in supplementations. With the title 'Warriror', the 30 seconds video, written by Rodolfo Barreto and directed by Cesar Netto, is being shown throughout national television and has the objective of showing the talent, gift and the player's will in trying to achieve what he wants.
"The inspiration came from the demand of making a commercial telling this incredible moment that Neymar Jr. lives, produced only by photos. So we reviwed his life since he was a kid and concluded that he's a bright man, from those who are only born in 50/50 years, like Pele. He was practically born with the ball in his feet. A gift he developed through the years, becoming a professional player and conquering a place in the international football." Cesar Netto, director of the video, told us.
In the video, the tests are shown in the form of arrows, sharks and many other images that are supposed to be obstacles that Neymar Jr., always persistent, manages to avoid. The player's strength, is represented by a tiger in the commercial and, soon after, he is consecrated with wings, symbol of the achievement.
Watch the movie: https://www.youtube.com/watch?v=H-EzQBHnpD8
Datasheet:
Title: Warrior
Client: Ultrafarma
Producer: Linha Sidney Oliveira
Script: Rodolfo Barreto
Direction: Cesar Netto
Direction of art and motion: Marcos Vaz
Musical direction: José Avino Fernandes
Maestro: Marcio Arantes
Narrator: Giba Nascimento
Company: Little Cow Filmes
Time: 30"