The Famous Run up of Neymar Jr Has prompted Fifa to change penalties 9 years ago
The penalty kick carries a natural tension for whoever kicks it, tries to defend it or even watches it. In 2010 Neymar Jr often used a device that turned out to be almost fatal for goalkeepers: stopping just before kicking the ball. The subject drew so much attention at the time, that FIFA decided to change the rule for penalties, prohibiting the pause at the end of the player's race and before kicking the ball.
Fifa claimed that 'the feint during approach (...) with the aim of confusing the opponent is allowed. However, the kicker to kick the ball after the player has completed the approach is now considered a breach of Rule 14 and an act deemed unsportsmanlike. "The change made at the time began to be valid in the World Cup in Africa. It is noteworthy that the stop used by Neymar Jr and other athletes was, until then, allowed.
São Paulo´s former goalkeeper at the time, Rogério Ceni, was one of Neymar Jr´s victims, when Santos FC´s number 11 jersey was playing. The first time against Ceni happened in February of that year at the Arena Barueri. The move, not used too much at that time, drew even more attention because it was executed in a Classic.

Months later, on April 18th - nine years ago, Santos´striker repeated the dose. This time, in a semifinal game of the Paulista championship, at Vila Belmiro. Neymar Jr again scored the goal.
In an interview to the special site about Neymar Jr's 10-year career anniversary, Marcelo Martelotte, who was Santos´ assistant and head coach between 2010 and 2012 recalled a curious story about the controversial play and at that same time all the other player´s confidence in Santos´ number 11 jersey´s skill.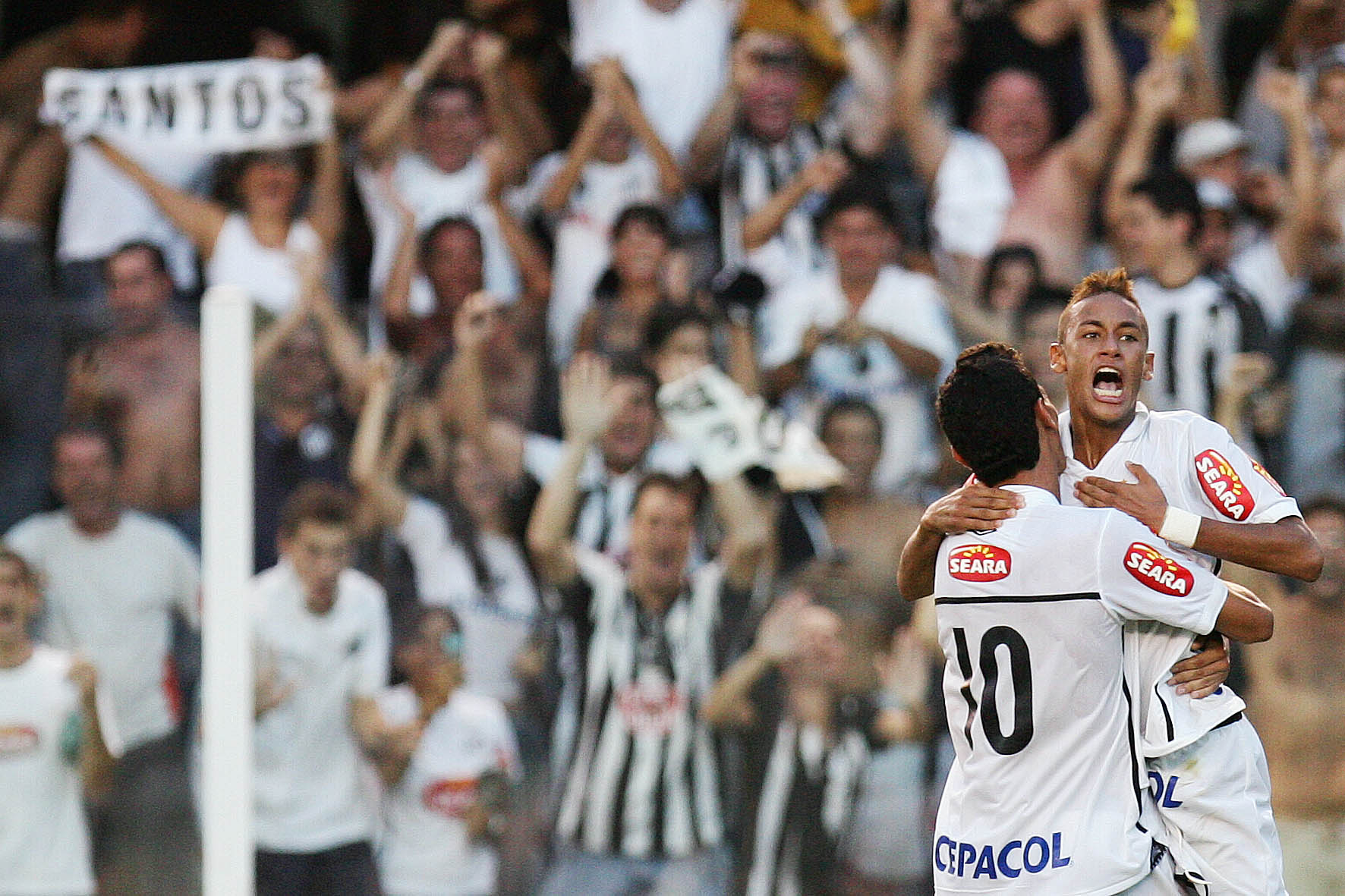 "With the ´stop` he scored practically all the goals and when he had to change his style he lost some penalty kicks. The funny thing is that when he suffered a penalty everyone would just wait for him. One day he was awarded with a penalty kick suffered by himself and was attended by the medical team, but no one went there to get the ball. Everyone was waiting, as if to say, 'It's up to you, it's up to you,' "recalls Martelotte.
Of the 11 penalty goals scored by Neymar Jr that year, five were converted using the 'stop' style.
Neymar Jr goals with a stop in 2010:
• Santos FC 2x1 São Paulo
• Remo-PA 0x4 Santos
• Santos 8x1 Guarani
• Santos 3x0 São Paulo
• Santos 1x1 Ceará-CE