Nine years ago Neymar Jr scored 5 goals in the same match
Neymar Jr´s second year as a pro already gave clues about his rapid growth as a soccer player by scoring five goals in the same match. Santos FC´s Number 11´s victim was Guarani of Campinas, defeated 8-1 on April 14, 2010. The historic game happened nine years ago.
The match took place at Vila Belmiro during a game for the Copa do Brasil, a title that the team would conquer months later. The personal record achieved by Neymar Jr is one of the highlights of the athlete's 10-year career anniversary because it was the first and only time the player scored five goals in a single game. He scored three in the first half and two in the second.
Neymar Jr´s and Santos FC´s show that day was a main featured on national and international media at the time. This and other historical passages in the player´s career are remembered by characters who helped to count them. Special audiovisual material is available at www.neymarjr10.com.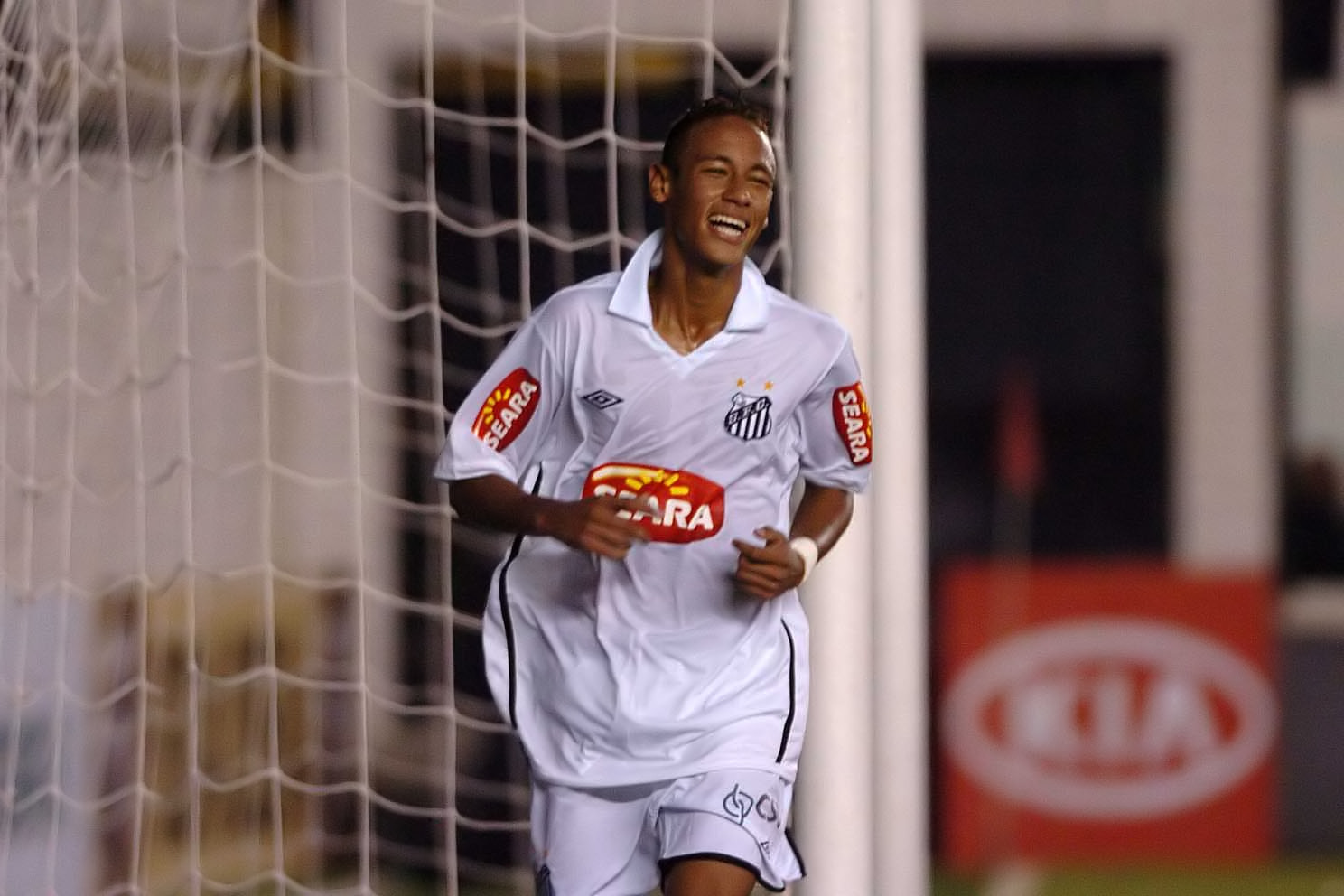 Coach Dorival Jr, Paulista and Brazilian Cup Champion with Santos FC that year, said that before arriving at the club he had already thought of the main players. "I already had something prepared for the team, because I saw Neymar and Paulo Henrique [Ganso] weren´t being properly used. There weren´t using both players and my idea was just the opposite, it was to build the team around the two, "he said in testimony to the strikers 10-year career anniversary portal.
"I imagined that we could have important results and to my surprise since the first practices this happened. We did a very good job. I gathered the group in the TC and said that the team could mark a new moment in the history of the club, "he added.
Top Scorer
Neymar Jr was also decisive in other times with Santos FC´s jersey, The National Team´s, Barcelona´s and PSG´s jerseys. In five differenr opourtunities he scored four goals in one game. See the list below:
10/29/2011
Santos 4x1 Atlético-PR
04/13/2013
União Barbarense 0x4 Santos
10/14/2014
Brazil 4x0 Japan
10/17/2015
Barcelona 5x2 Rayo Vallecano
1/17/2018
PSG 8x0 Dijon