#neymarpedia 12/06/2014 - Neymar Jr.'s first World Cup completes five years
Neymar Jr.'s debut on the National Brazilian Team in a World Cup completes five years on this Wednesday (12). The striker's first match was at the opening game on Brazil's World Cup. Against Croatia, on Arena Corinthians, in São Paulo. Neymar Jr. scored two goals: One from outside the area and a penalty shot. Brazil won by 3 to 1.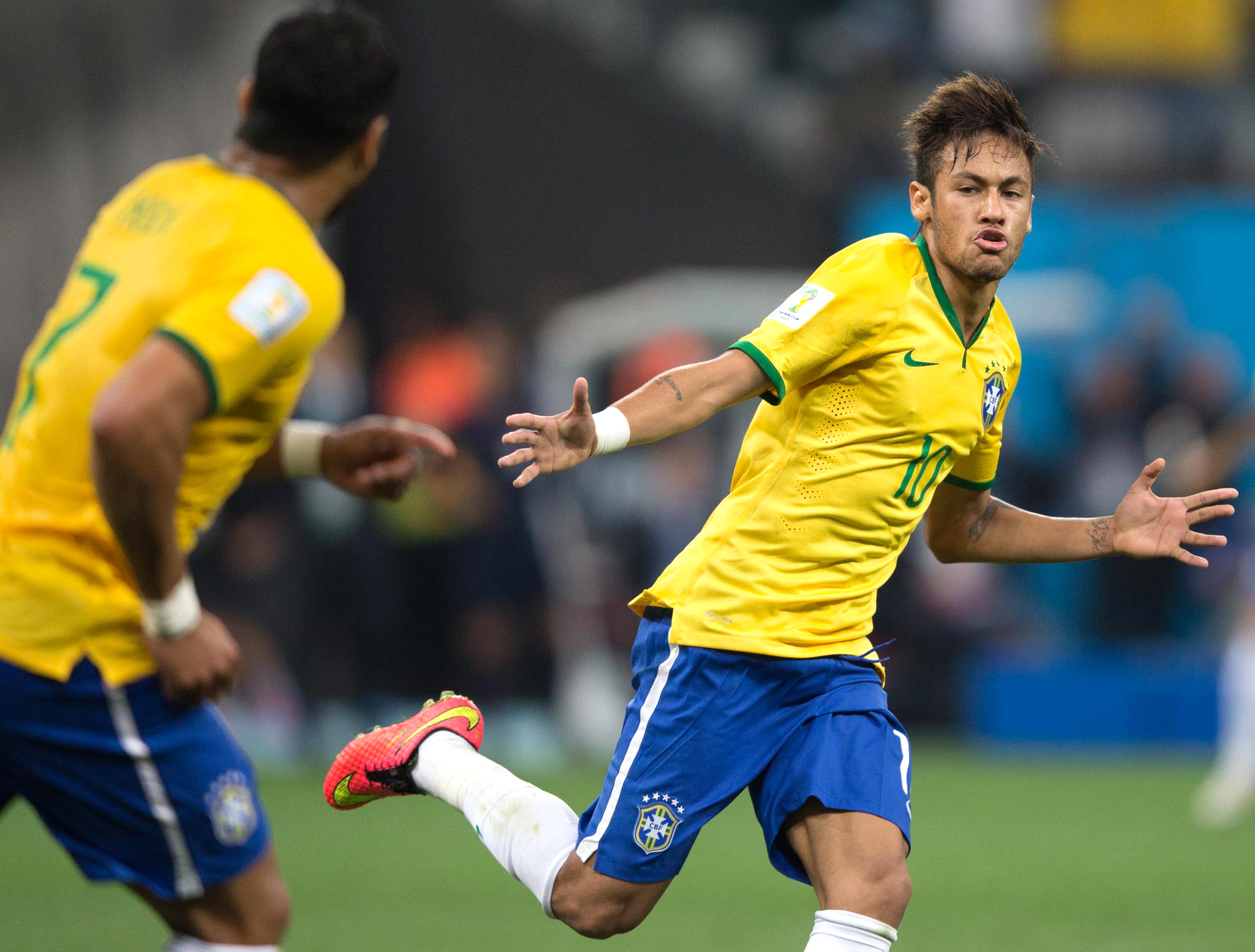 On that year's edition, the number 10 played in five games. The last one, however, was shortened during the quarter finals, against Colombia, with a hit from Zuñiga's knee on the back of the Brazilian.
The foul caused a fracture on the striker's third lumbar vertrebra and took him out from the rest of the World Cup. At 22 years old, Neymar Jr. finished his participation on 2014's championship with four goals and an assist in five games played.
Two World Cups
In total, the striker played two World Cups (Brazil – 2014 and Russia – 2018). With these two editions, he made ten games, with six victories, three draws and one defeat, besides six goals scored and three assists.