Neymar Jr. scores his 300th goal in Brazil's victory against Bolivia
Brazil sparkled at Arena das Dunas. The team made a 5-0 rout against Bolivia, with goals from Philippe Coutinho, Gabriel Jesus, Filipe Luís, Firmino and Neymar Jr. The number 10, besides opening the score, got to his 300th goal mark and was the best inside the pitch. Now the National Brazilian Team will return to the field next Tuesday (11), against Venezuela, but NJr won't play, due to his both yellow cards.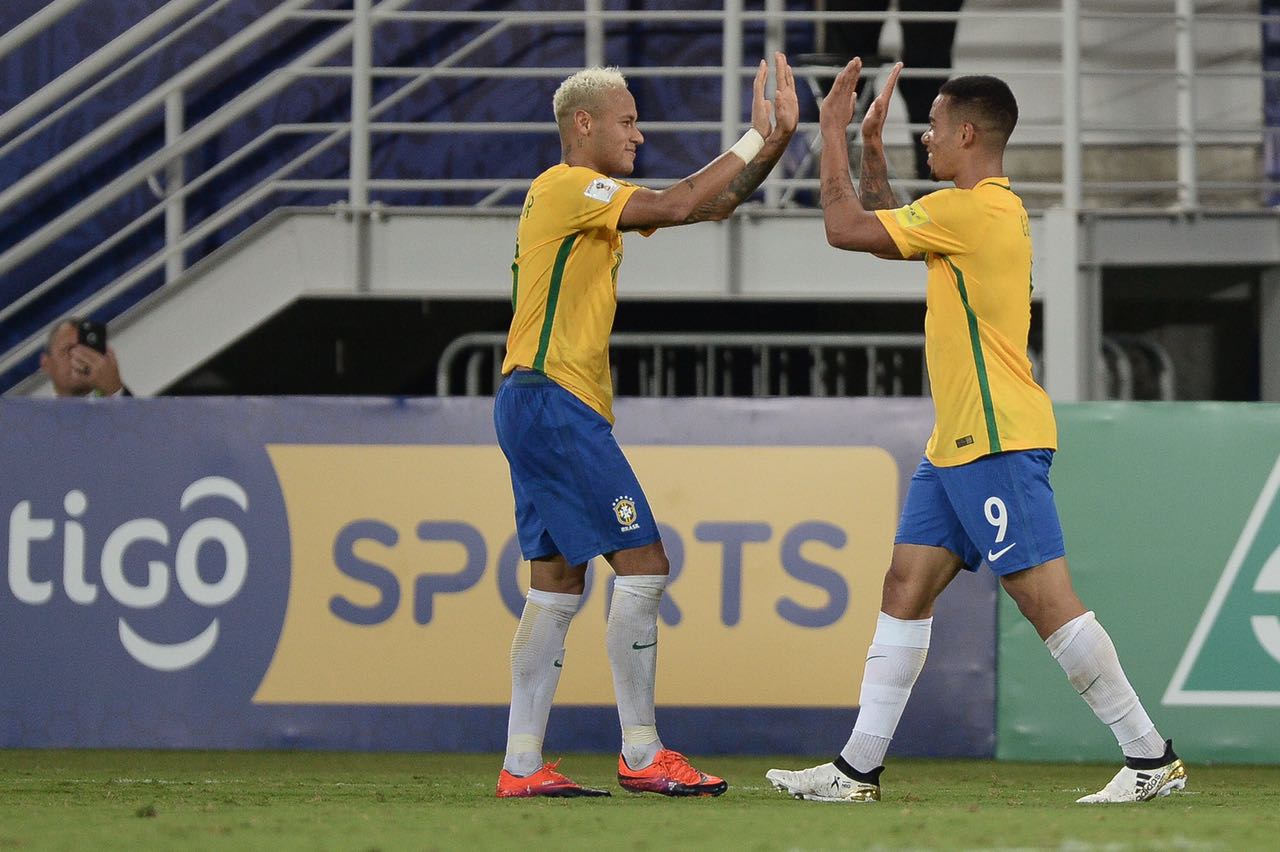 First half –
The game started closed out for both sides. By five minutes, Gabriel Jesus received a good ball in the entrance of the area, but missed the shot. However, the team didn't take long to score. By ten minutes, Neymar jr. stole the ball in the midfield, made a quick dash, passed for Gabriel Jesus, only for him to return. NJr scored the 300th goal in his career.
With 25 minutes of game, Brazil dominated the ball at Arena das Dunas, while Bolivia tried to recover it. By 25, the second one came. Dani Alves left the ball with Giuliano, who made a beautiful pass for Philippe Coutinho to score. The game got tense, but Brazil kept the control of the match.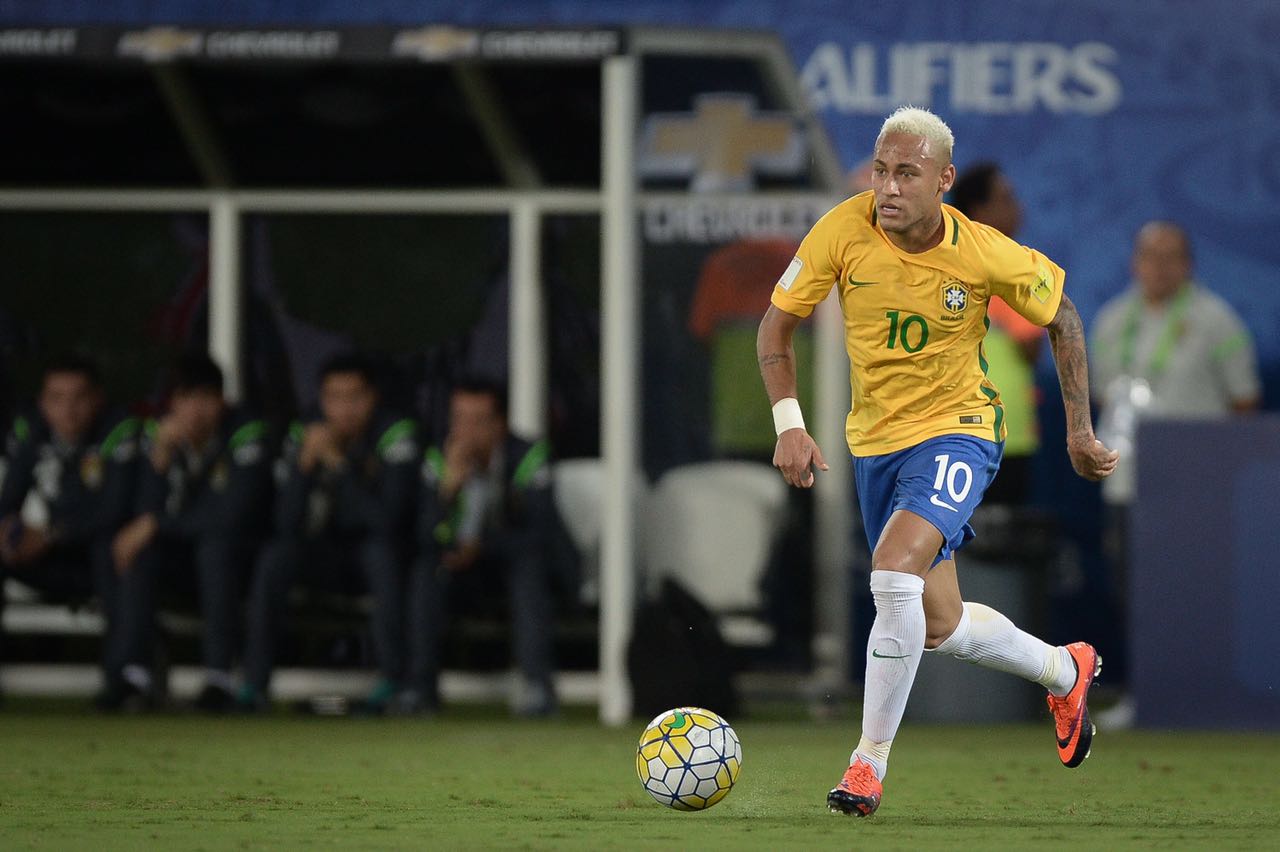 After a small confusion. Neymar Jr. received a yellow card, making it impossible for him to play against Venezuela. But, by 38, he decided to answer. The player took the ball that Gabriel Jesus lost and made a great pass for Filipe Luís to score the third. Soon after, by 43, the number 10 advanced on the left and found Gabriel Jesus, to finish the first half by 4-0.
Second half –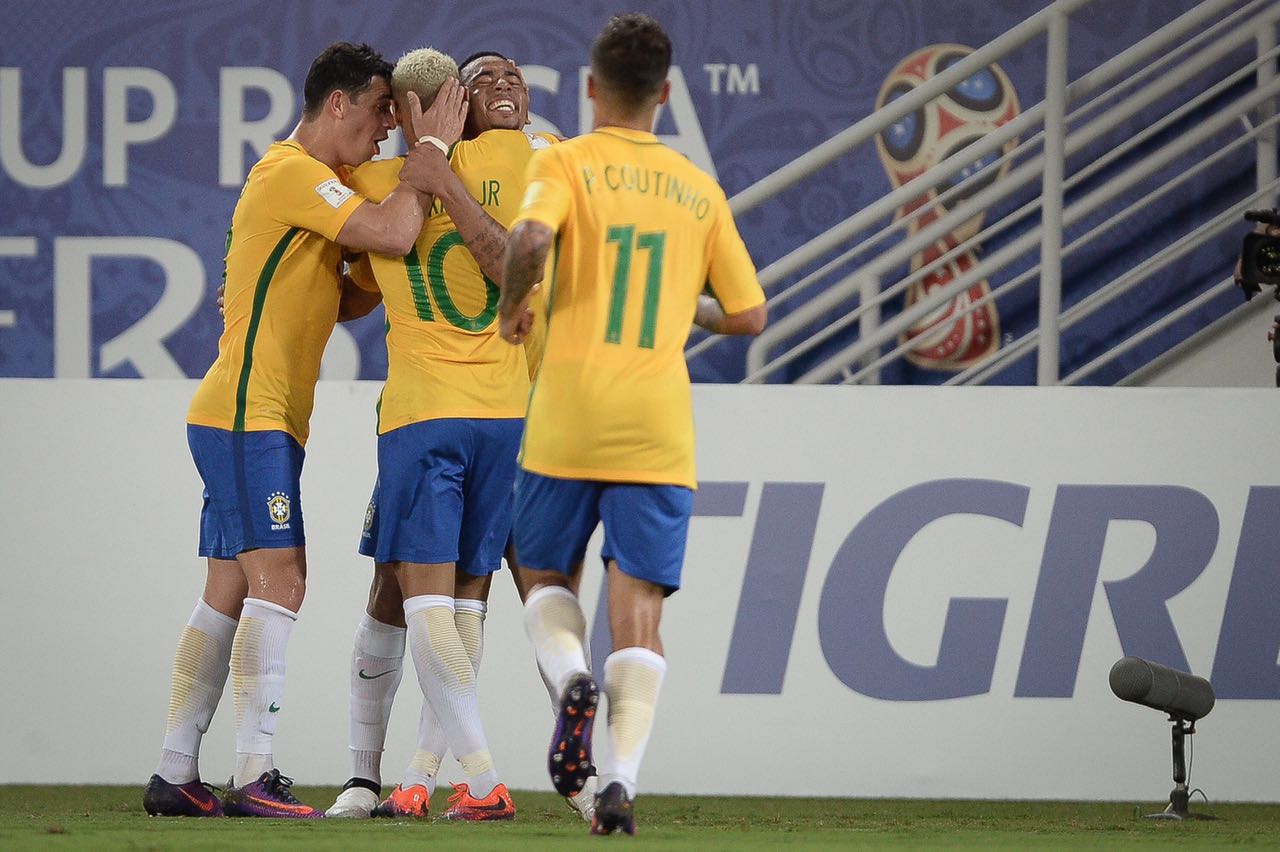 The second half started slower than the first one. By eight minutes, Giuliano passed to Neymar Jr., who took the ball to the area and tried a kick, but the goalkeeper defended. The number 10 always asked for the ball and wanted to score another one. By 13 minutes, he dominated the ball perfectly and launched for Gabriel Jesus, who almost scored.
Neymar Jr. was making a great performance, but had to leave. By 19, the player got proded by Duk, cutting one of his eyebrows. The coach Tite opted to replace him with Willian, ending his great game. Soon after, by 29, Philippe Coutinho made the corner-kick that generated Brazil's fifth goal, scored by Firmino, with his head.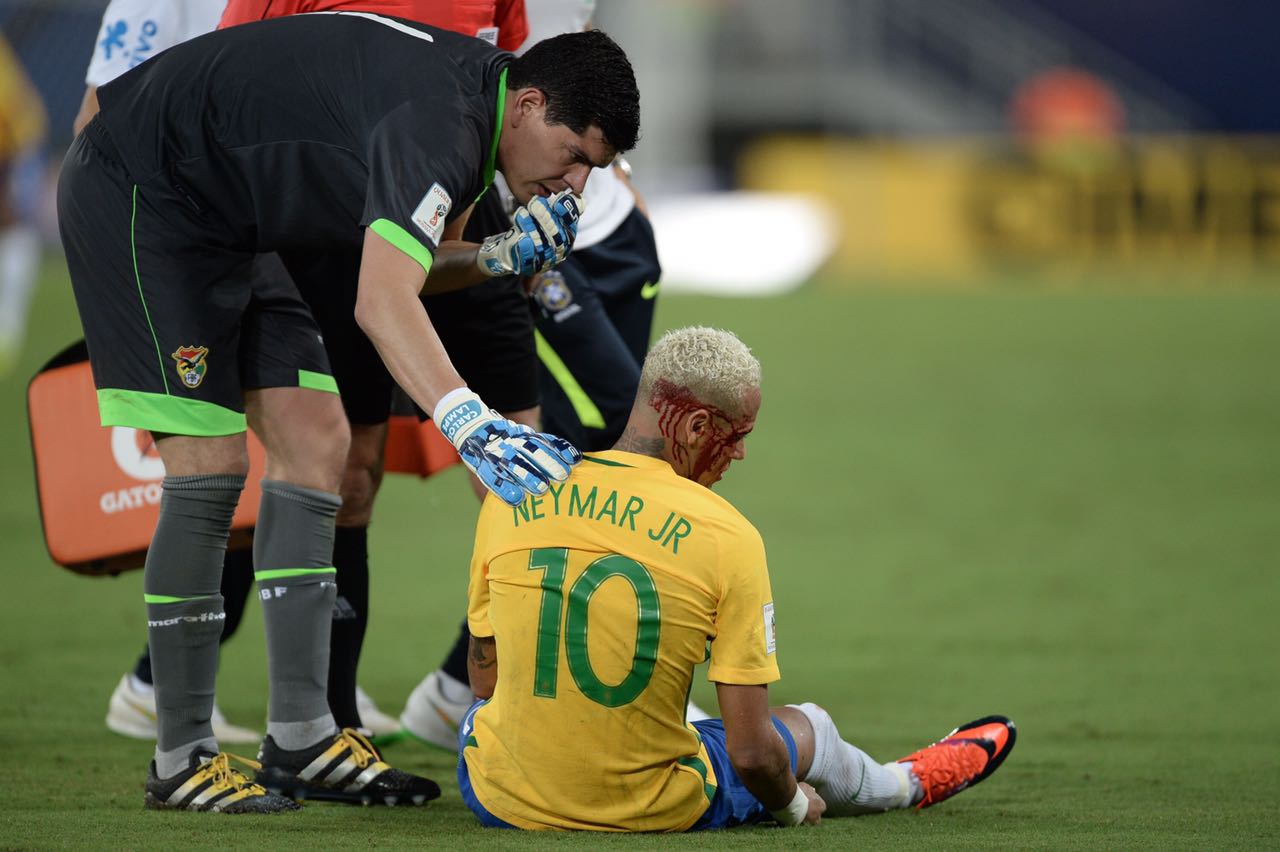 With a great performance at Arena das Dunas, the National Brazilian team fought until the end, but couldn't score the sixth. By 45, Lucas Lima almost scored, kicking hard from afar, but Lampe saved it again. The referee gave the final whistle and the game came to an end.
Fotos: Mowa Press