Neymar Jr. scores 100 goals in official matches for Barcelona
Enjoying a good phase in the FC Barcelona and in his life, Neymar Jr. scored his 100th goal in official matches for the FC Barcelona. This Sunday, April second, in his 176th official game for the club, in the duel between the Catalan team and Granada, for La Liga, the number 11 scored another goal against this adversary and craved a new mark in his career.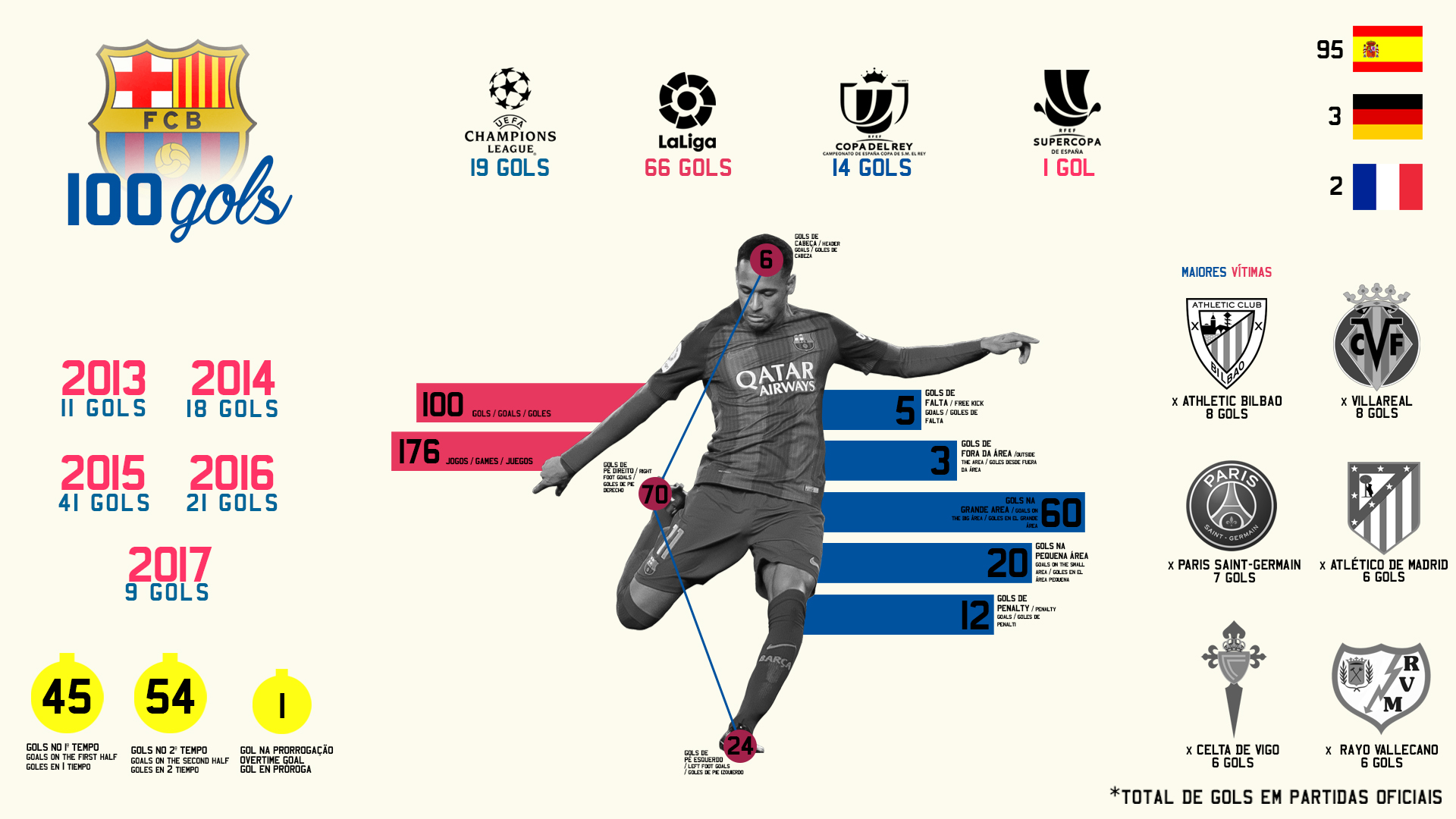 Njr closeed the score in Barça's 4-1 victory against Granada, team that the Brazilian had scored four goals and made two assistances before. With 314 goals in his career, the player shook the net 106 times for the Catalan club. However, the goals scored in friendly duels and games for the Joan Gamper Trophy do not count, since they are not considered official matches for Barcelona.
Neymar Jr. made his debut for the FC Barcelona back in 2013, in July 20, in a friendly game against Lechia Gdansk, at Poland, but his official debut happened in August 18, at the Camp Nou, in a 7-0 rout against Levante. The first time that the number 11 shook the net for Barça in an official duel was in the Spanish Supercup, August 21, when he tied the game by 1-1 against Atletico Madrid.
The player entered for a select group of Brazilians with 100 or more goals in oficial games for the FC Barcelona. The player appeared with 100 goals in 176 games, Evaristo with 105 in 151 and Rival leads, with 130 goals in 235 duels.