Neymar Jr returns to the National Team, give assists and scores goal of the tie against Colombia
The Brazilian team drew 2-2 with Colombia on Friday night (6), in a friendly played at the Hard Rock Stadium in Miami, USA. The match marked the return of Neymar Jr to the pitch after three months without acting due to ankle injury.
The shirt 10 had a decisive participation in the result. 19 minutes into the first half Neymar Jr took a corner kick to Casemiro head. The player jumps free to open the scoring for Brazil.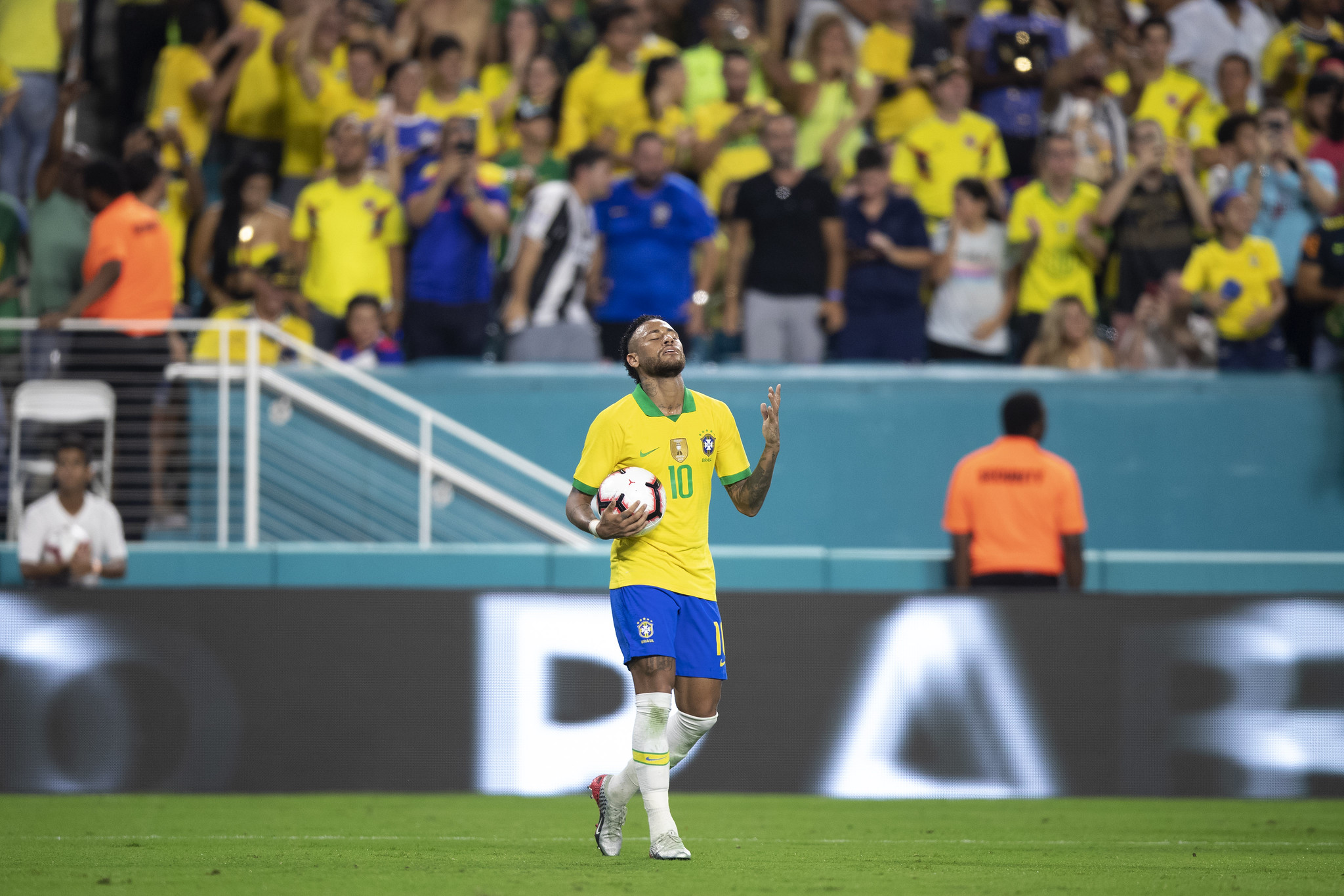 Minutes later the Colombian National team advanced the marking and managed to surprise. Muriel scored twice in less than 10 minutes. First, by penalty. Already in the 33 minutes the goal that put your squad in an advantage.
The Brazilian team returned different in the second half. More offensive and with good appearances by Neymar Jr, Brazil brought danger to the opponent.
After 13 minutes, former PSG teammate Daniel Alves served Neymar Jr, who struck his left foot to score his 61st goal with the Brazilian national team shirt. The goal leaves shirt 10 a goal to match Ronaldo as Brazil's second-highest scorer in official games.
Brazil's next game is a friendly in Los Angeles, also in the USA, this time against Peru. The game will be in the early hours of Tuesday (10) to Wednesday (11) at midnight.