Neymar Jr. returns to FC Barcelona for the 2015/2016 season
Neymar Jr's vacations ended and his pre-season started this Thursday (30). The athlete returned today, in the morning, at Ciutat Esportiva Joan Gamper, for a battery of exams. At the end of his exams, he will start training with the rest of team, this Friday (31).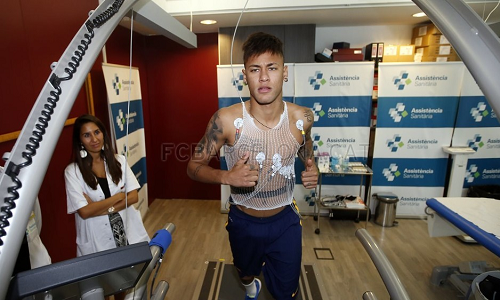 Along with the Brazilian player, Lionel Messi, Mascherano and Daniel Alves also returned from their vacations and are going through the exams. The players "extended" their rest in account of their presence at Chile's Copa América. At 13h30 (Brazilian's time), Neymar Jr. and Alves will trains separate from the group.
After today's physical exercises, the team will prepare for Sunday's game against Fiorentina, training in two different periods at Friday and Saturday. The players that returned today are available for the match.