Neymar Jr receives a surprise visit from the actor Will Smith
This Wednesday (8), in Paris, Neymar Jr. received a surprise visit of the actor Will Smith, artist that Neymar Jr. has been a fan since he was a child. The encounter is part of a series of exclusive interviews prepared in partnership with the OTRO platform, for the special 10-year career website of the player: neymarjr10.com
Inside the 'Half-Time' program, Neymar Jr. has already received former football player Ronaldo Fenômeno and the journalist Glenda Kozlowski for casual conversations about sport, career and many other subjects. The episode teasers are available on the website and you can find the complete interviews on the OTRO platform.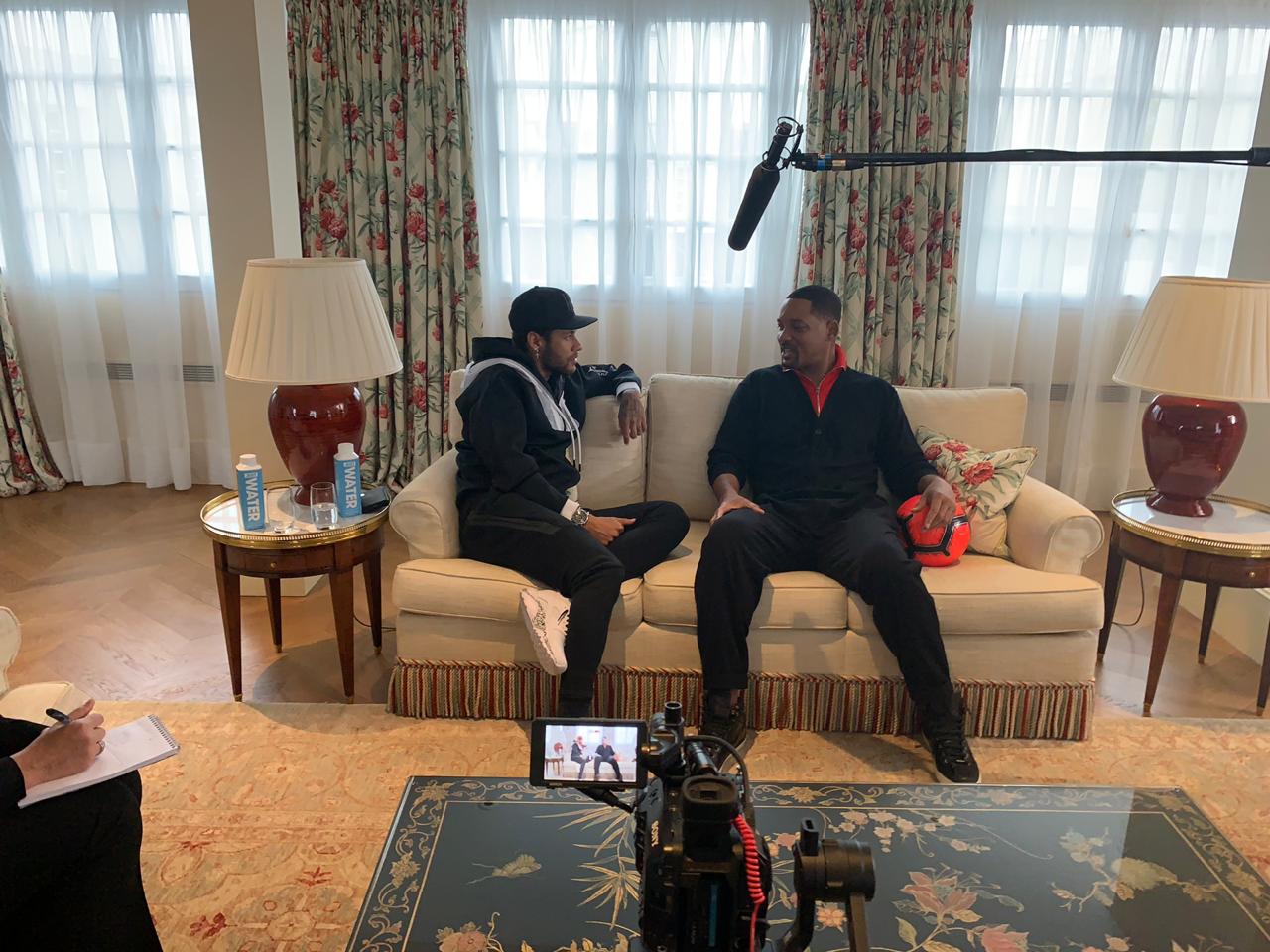 Neymar Jr. didn't know about the visit of the actor and was surprised in meeting Will Smith. After two hugs, the actor got the camera and took a selfie, saying "finally, we've met. Finally! It's a surprise. He didn't know nothing!' The athlete answered: "Such a big surprise."
The meeting lasted around 30 minutes. During the chat, they talked about football, cinema, family and how they prepare for their respective activities. The full video of the interview will be released soon on the website about Neymar Jr.'s 10-year career and at OTRO.
During the visit to Paris, Will Smith also promoted the film Aladdin, in which interprets the Genius of the Lamp.