Neymar Jr. promotes secret Santa between players and children of the Instituto Projeto Neymar Jr.
The year of 2017 is coming to an end and to crowd it with a golden key, Neymar Jr. reunited with football stars and the children of the Instituto Projeto Neymar Jr. for a special secret Santa.
Attending to an invitation from Neymar Jr., 17 football players from clubs like PSG, FC Barcelona, Liverpool, Sevilla, Chelsea and Manchester City united to participate on an end of the year special. The secret Santa made by the athletes had jokes and a big exchange of gifts, symbolizing a party.
For ten days, the INJr's team went to Paris, Sevilla, Barcelona, London, Liverpool and Manchester. Neymar Jr., Lucas Moura, Thiago Silva, Daniel Alves, Marquinhos, Messi, Suárez, Piqué, Iniesta, Rakitic, Paulinho and Rafinha - from Barcelona - Paulo Henrique Ganso - from Sevilla – Willian - from Chelsea - and Phillippe Coutinho - from Liverpool – were the names that entered the secret Santa.
The INJr gifted the players with signed shirts from different classes and each one of the 16 kids that participated recorded videos to these football stars, talking about the importance of Christmas and explaining their routine on the Institute. Each player gifted an autographed shirt to a kid.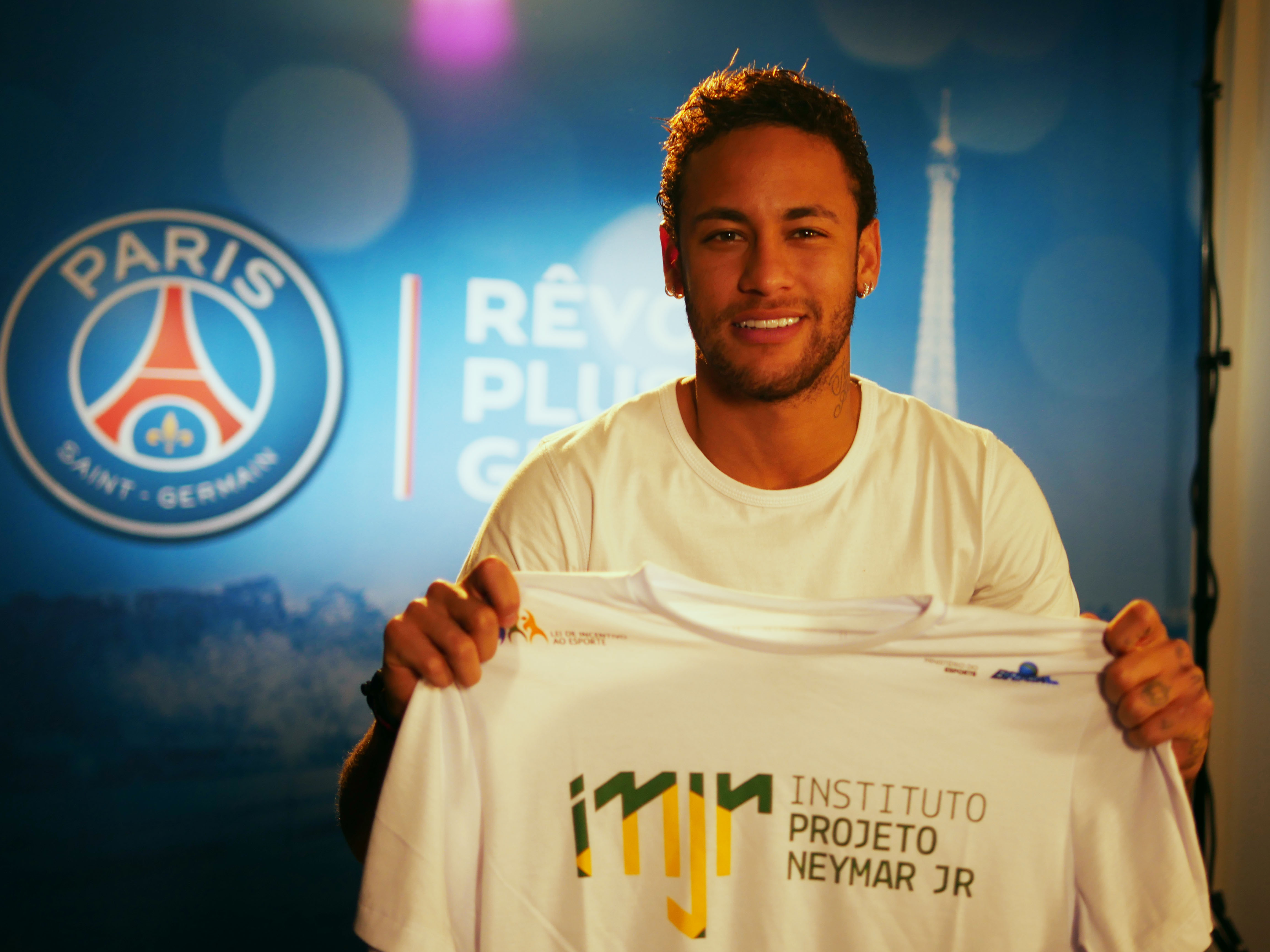 The results of this special secret Santa will live, on the SBT channel, on December 19.