Neymar Jr. once again in the Champions League's quarterfinals
With Champions League in their last quarterfinals round and with few games for the season to end, Neymar Jr. makes history in his third Champions, while fighting for the second consecutive Triple Crown. This is his third time on the championship's quarterfinals and Athletic Madrid is not the first giant he had to help Barça take down just to get to the semifinals.
Back in 2014, his second year in Barça, Neymar Jr. arrived on the Champions League's quarterfinals for the first time. Coincidentally, his adversary was the Athletic Madrid. During the first game, the number 11 sparkled at Camp Nou, getting in the pitch by 21 minutes and scoring the only Catalan goal of the match. But the duel wasn't easy and it ended on a draw.
On the second game, the azulgrana team could not best their opponent. Njr and his partners were eliminated from the 2013/2014 Champions League, after losing for Athletic, by 1-0.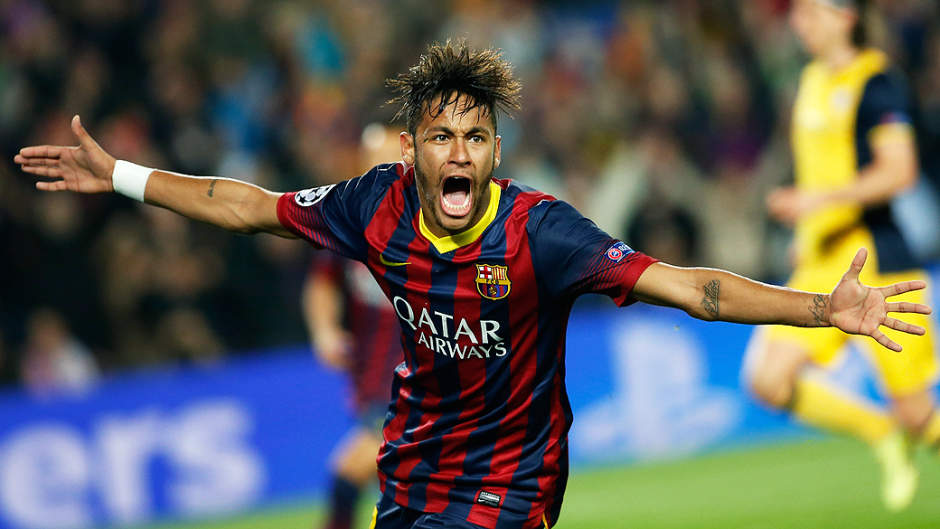 On season 2014/2015, things got alot better for Barcelona, after eliminating Manchester City, on the eighth finals, Neymar Jr. and his teammates faced the giant of France: The PSG. On the first game, the MSN Trio radiated in Paris, winning by 3-1. Messi, Neymar Jr. and Luis Suárez guaranteed the turning of the tides, after Ibrahimovic's goal.
The Brazilian player decided to enthrall the crowd on the second game. Barcelona won from Paris Saint-Germain by 2-0 and got classified for the season's semifinals in which, in the future, would get them the Triple Crown.
Neymar Jr. was the author of both goals. On his first, after a pass from Iniesta on the area's entry, the athlete left the goalkeeper on the ground and scored. To close it with a golden key, Daniel Alves raised the ball for the striker to complete with his head.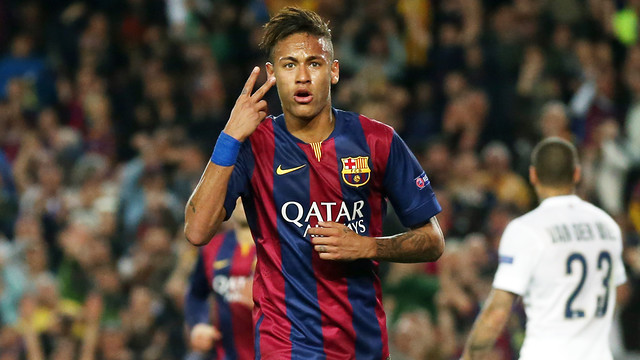 This season, after finishing another giant on the eighth finals (Arsenal), the Catalan team reencountered the Athletic Madrid on the Champions's quarterfinals. In a hard game, the MSN Trio shouted louder and overcame the enemy, by 2-1, with a 'doblete' from Suárez.
Neymar Jr. and his partners march for the decision, this Wednesday (13), in the Athletic's home, at Vicente Calderón. Will it be Barça the one who goes for the semifinals this time?