Neymar Jr. and Robinho put on a show in their charitable game
This Thursday (22), at the Pacaembu stadium, many fans had the opportunity of watching Neymar Jr. and Robinho one last time inside the pitch, before the year's end. Both players faced each other in a charitable match called Ousadia and Pedalada, along with many personalities from sports and entertainement.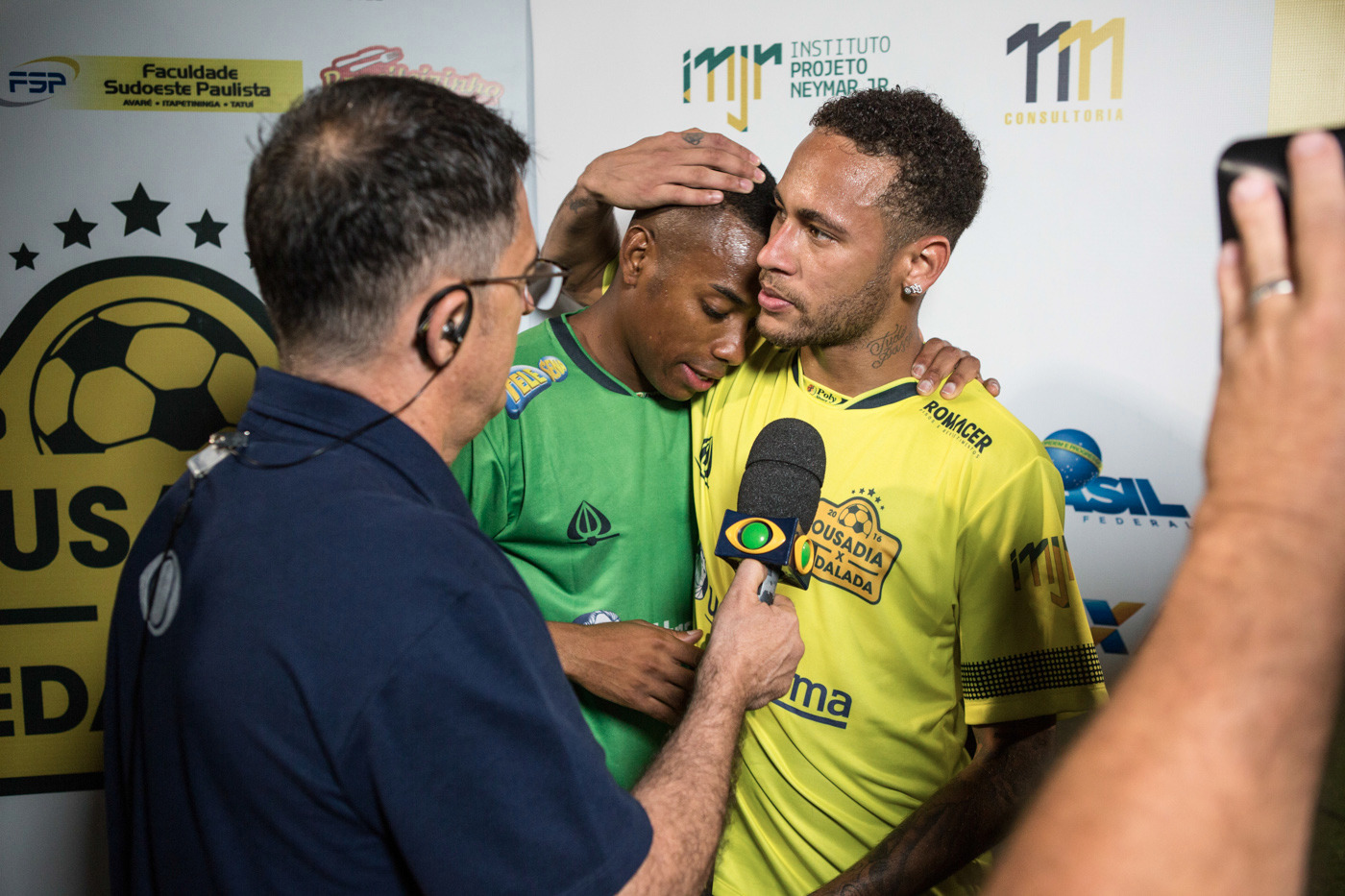 The joke duel had the presence of friends like Wesley Safadão, Léo, Marco Luque, Felipe Massa, Arthur Gomes, Caio Castro, Kaká, Gabriel Medina and many others. Pacaembu's gates opened at 19h (Brazilian time), so the crowd could prepare for the party and the players arrived from the hotel, talked with the press and went straight to the dressing room. Thiaguinho even made an official song for the match.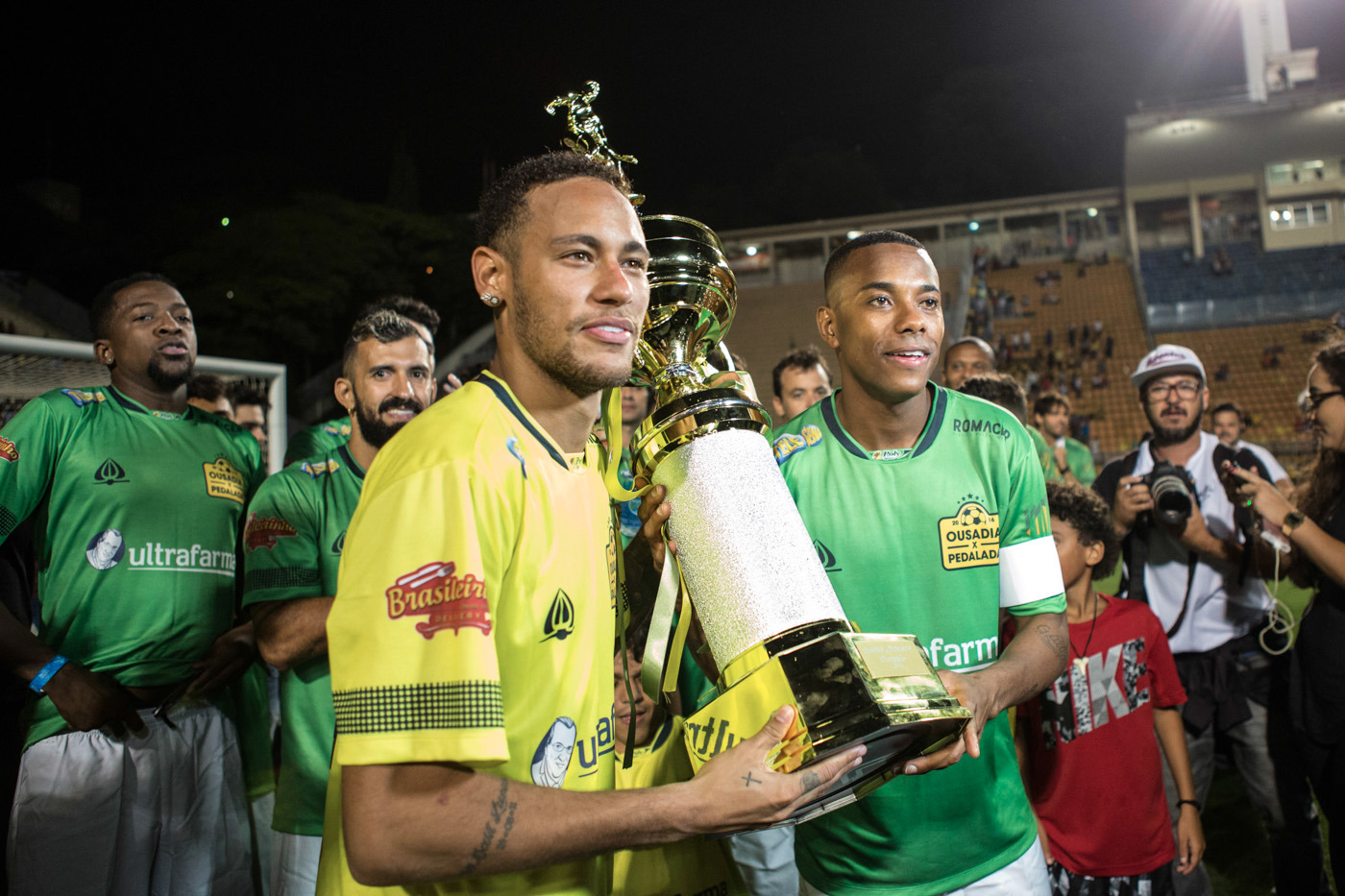 Around 21h45, the Pedalada Team and the Ousadia Team entered the pitch. After an honored homage to the victims of Chapecoense's flight, the referee Rodrigo Braghetto whistled and the ball rolled for 90 minutes inside the pitch. And as the title said, there was a lot of Ousadia and Alegria.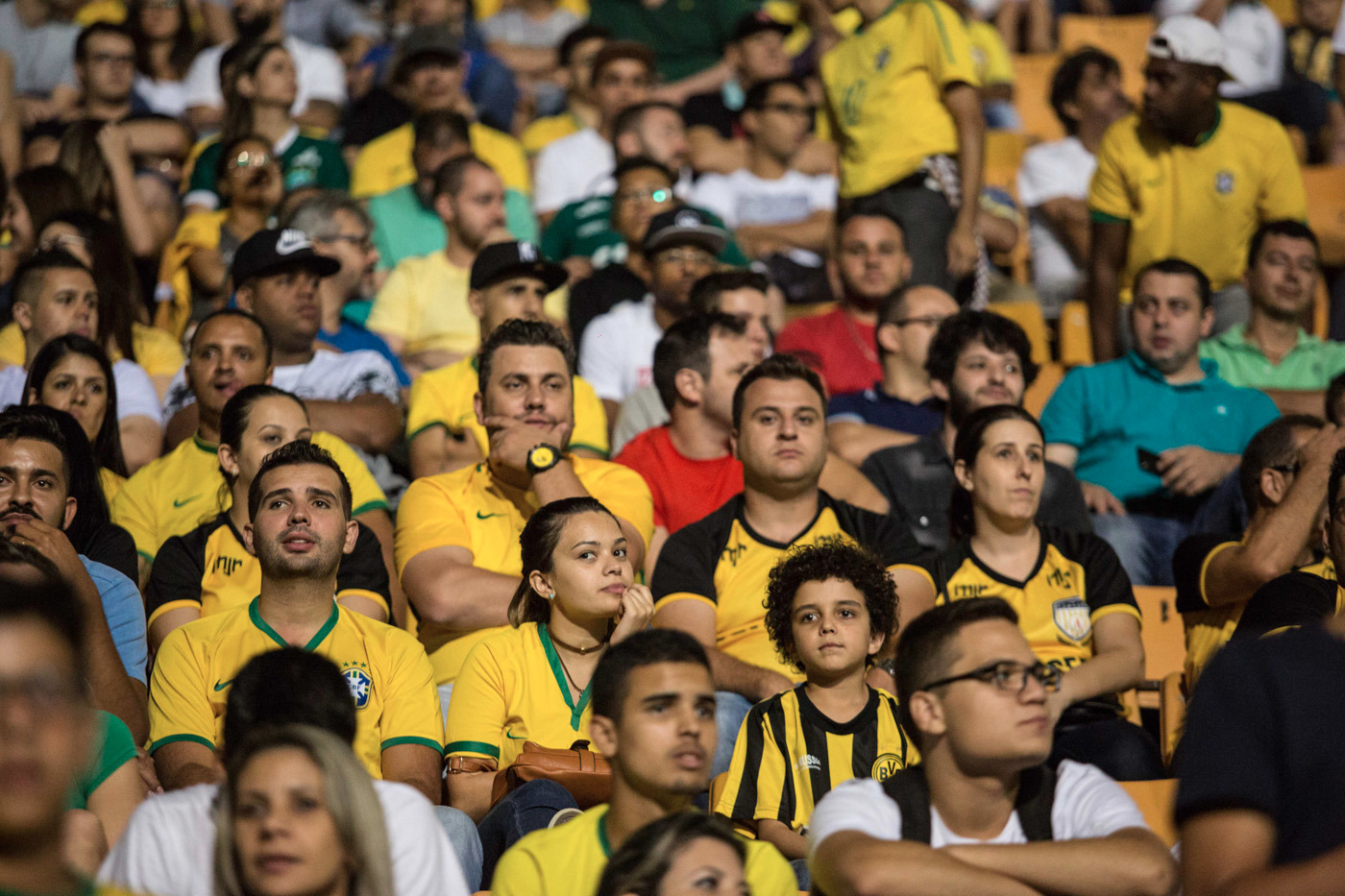 With Neymar Jr. on the bench, the Pedalada team was winning by 3-2, but 20 minutes later, when the National Brazilian Team's number 10 entered the pitch, thngs changed. NJr scored four of the 13 Ousadia goals, besides distributing assistances and dribbles. The result? Ousadia 13 and 9 Pedalada.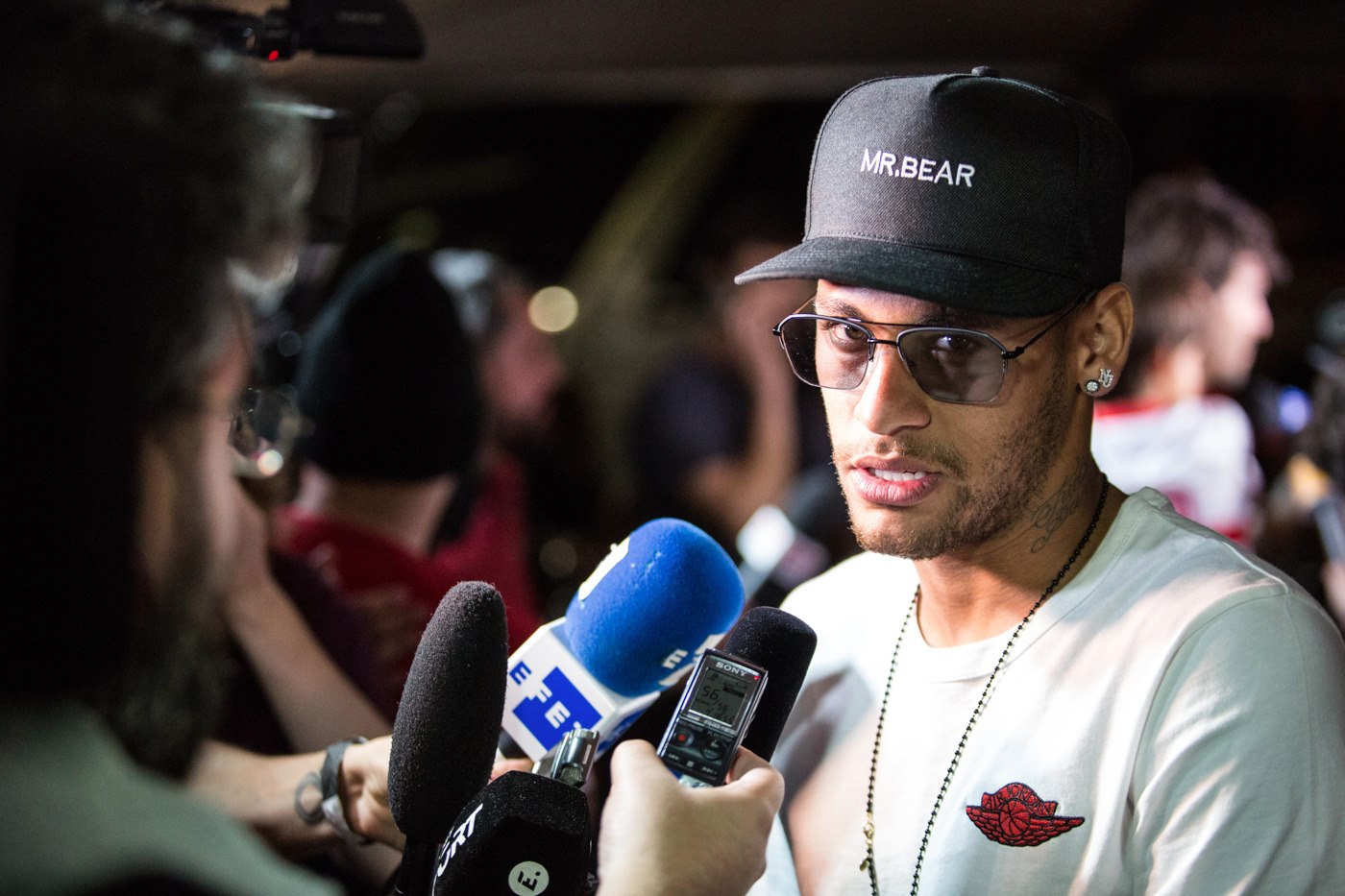 25 thousand people appeared at the stadium and brought tonnes of food to the party. The collected food will be given to charity institutions and part of the collected rent of the ticket sales will go for the Instituto Projeto Neymar Jr.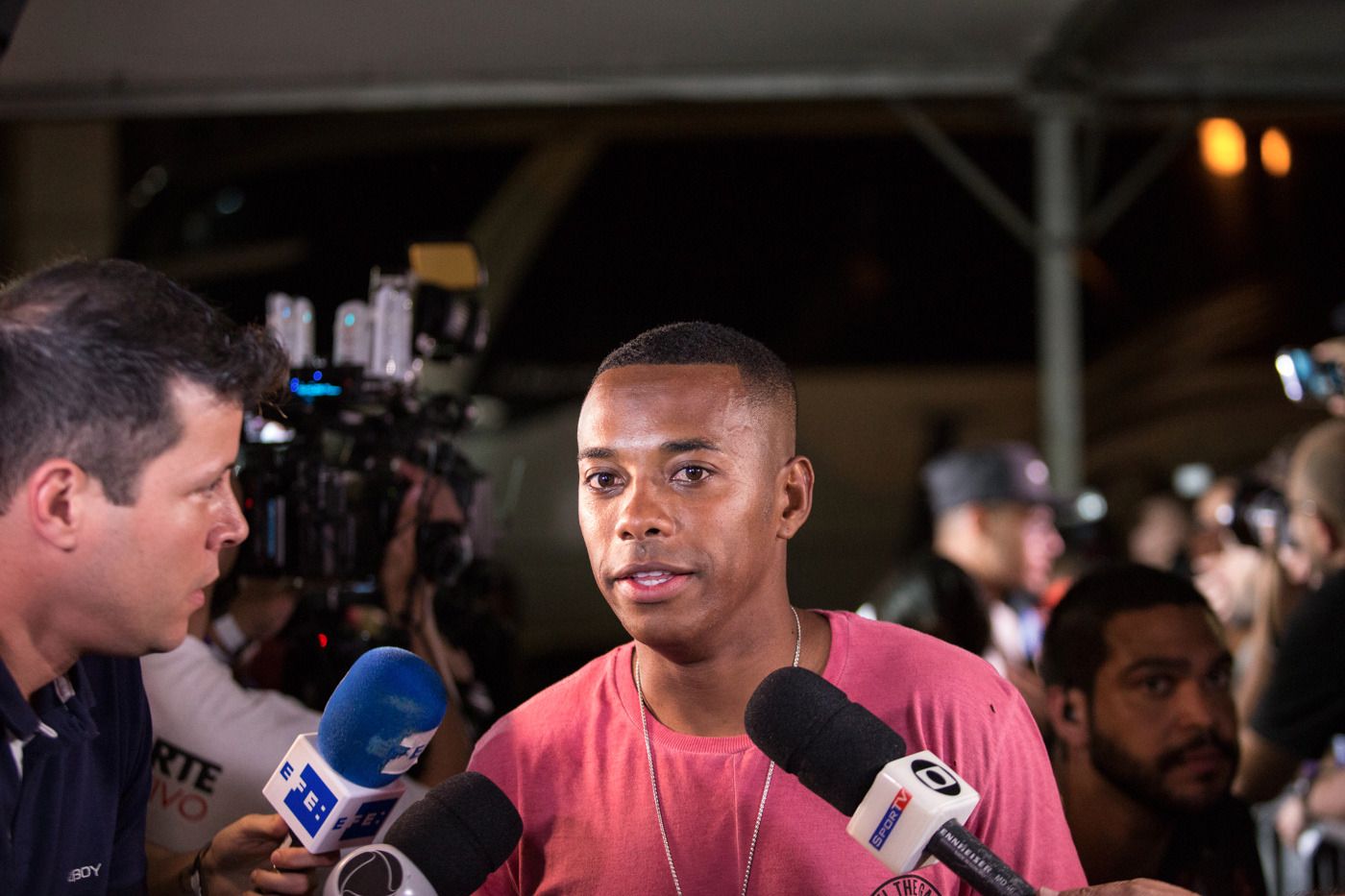 "The most important thing is to be able to join friends, have fun and still help the people in need. I want to thank everybody who came to Pacaembu", declared Neymar Jr. while finishing the celebration.