Neymar Jr. and other olympic athletes from Baixada Santista are honored at the 'Vitrine Esportiva' exposition.
Last Friday (1), the city of Santos inaugurated the 'Vitrine Esportiva', an exposition that payed a tribute to athletes from Baixada Santista, that participated on the Olympics. Medals, uniforms, apparel, kimonos, credentials and many other items used by those athletes will be exposed until July 24, at Praiamar Shopping's central hall.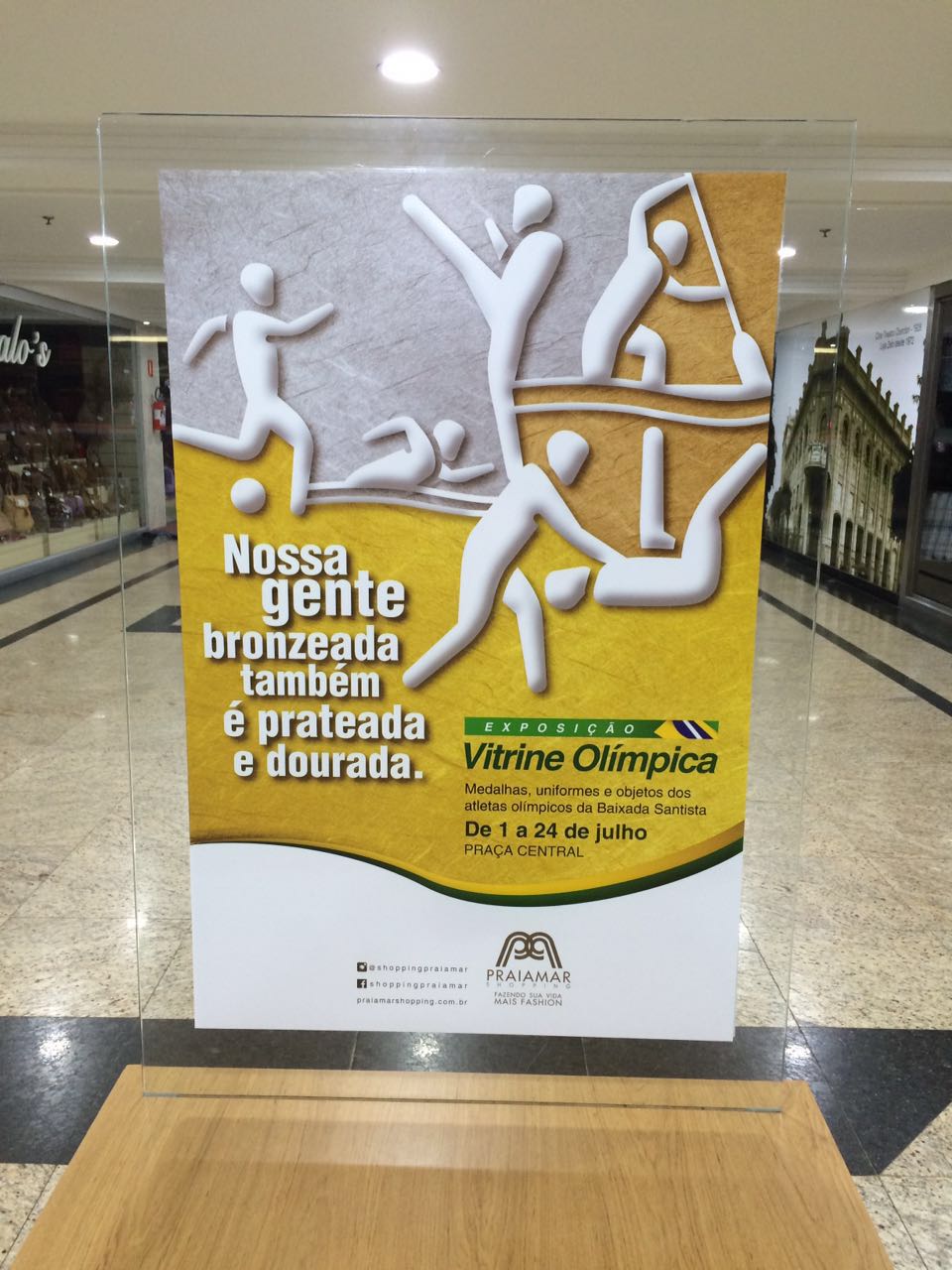 Among the exposed items, visitors will be able to see Neymar Jr.'s silver medal, conquered in 2012's Olympics, his shirt and the boots he used exclusively for the competition. Besides the football player, the 1996's National Brazilian Team, represented by the ex-player Narciso, expose a bronze medal conquered in Atlanta, in USA.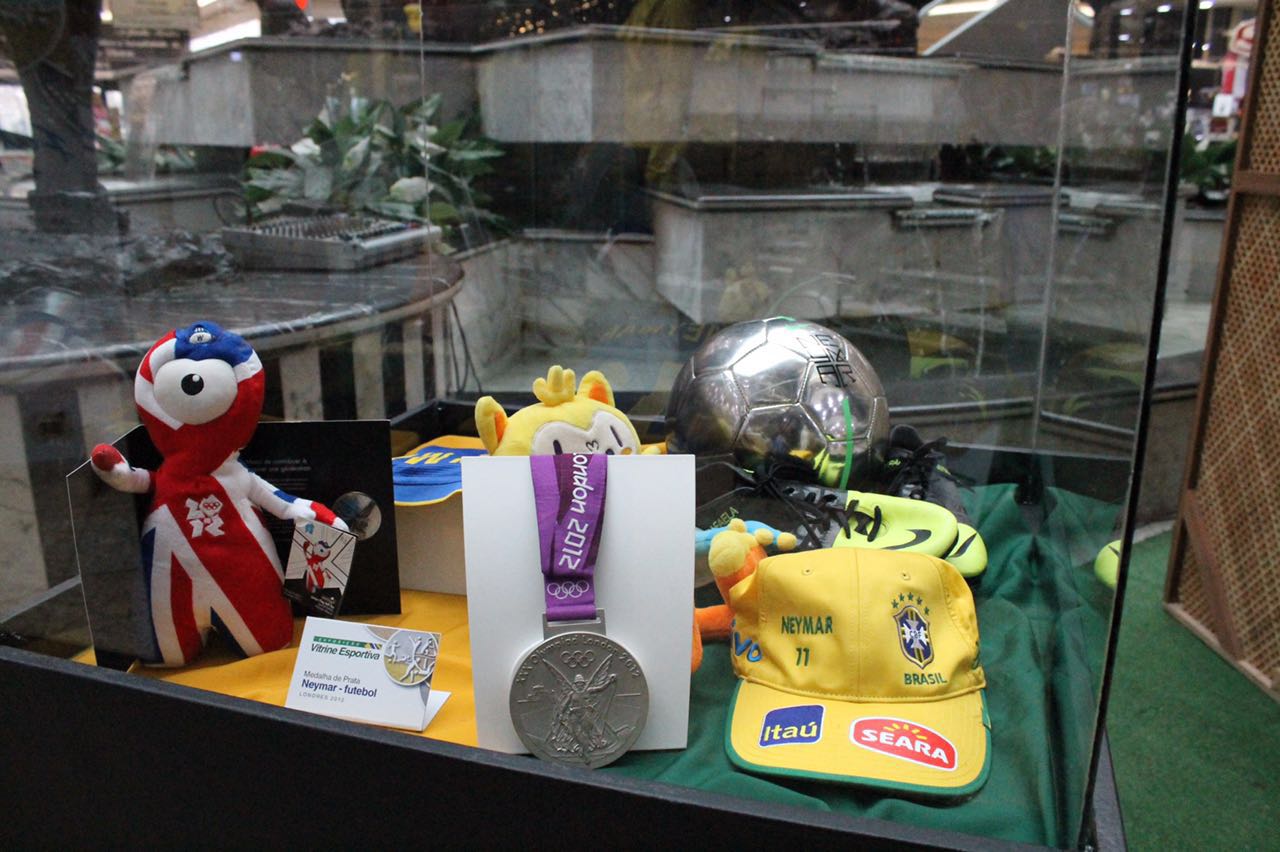 Rogério Sampaio's 1992 golden medal, conquered in Barcelona and his kimono will be there. The volley player Rodrigão will have his three medals exposed: The Golden one from Athenas (2004) and the silver ones from Pequim (2008) and London (2012). The judô athlete Danielle Zangrando, that participated on Atlanta and Athenas games will also be honored.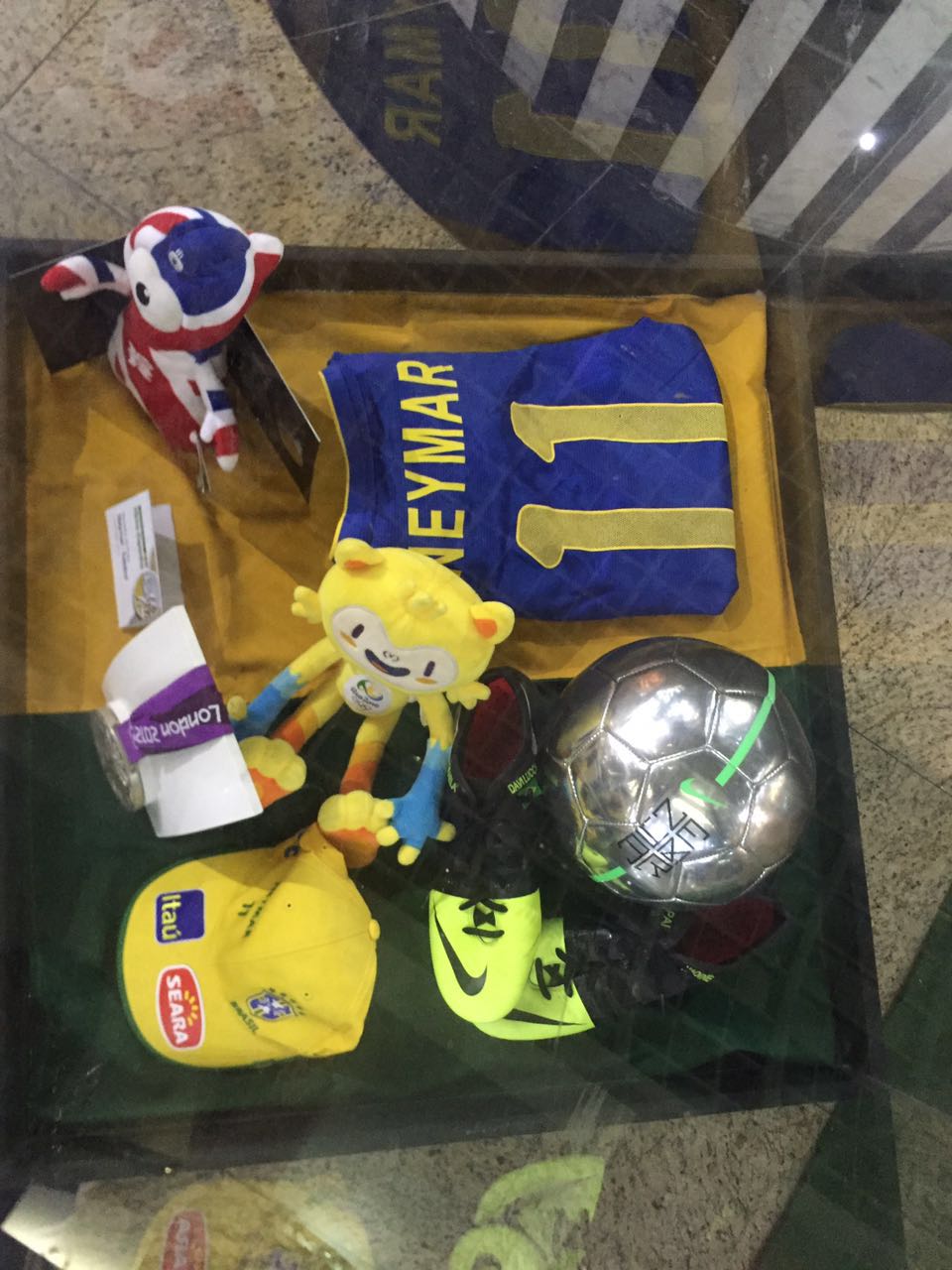 The exposition also dives deep in the history of these Brazilian athletes. The shirt used by Benedicta Souza Oliveira is one of the oldest items there. Items from the athlete that shined in the 100-meter dash, at 1948's London games will also be there. Another rare item is the pugillist Lucio Grottone's participation medal from 1952's competition in Finland.
Among the sporting categories there, you can find: Judo, Volley, Swimming, Athletism, Table Tennis and Paralympic categories.
Vitrine Esportiva Exposition –
Date: 01 to 24/07/2016
Time: 10h to 22h
Entrance: Free
Local: Praiamar Shopping
Address: Rua Alexandre Martins, 80 – Aparecida – SP