New uniform of the Brazilian team is inspired by the centenary of the Copa América
Neymar Jr is a Brazilian athlete chosen to dress and divulge the new uniform that the Brazilian National Team will wear in this year's Copa America.
In 1919, by hosting the first Copa América in Brazil and raising the cup for the first time, the Brazilian National Team made history and started a winning journey that made football a national symbol of pride and respect worldwide. At the time, the team known as THE TEAM BRASILEIRO, entered the field with its predominantly white uniform and presented to the world what would come to be known as the country of football.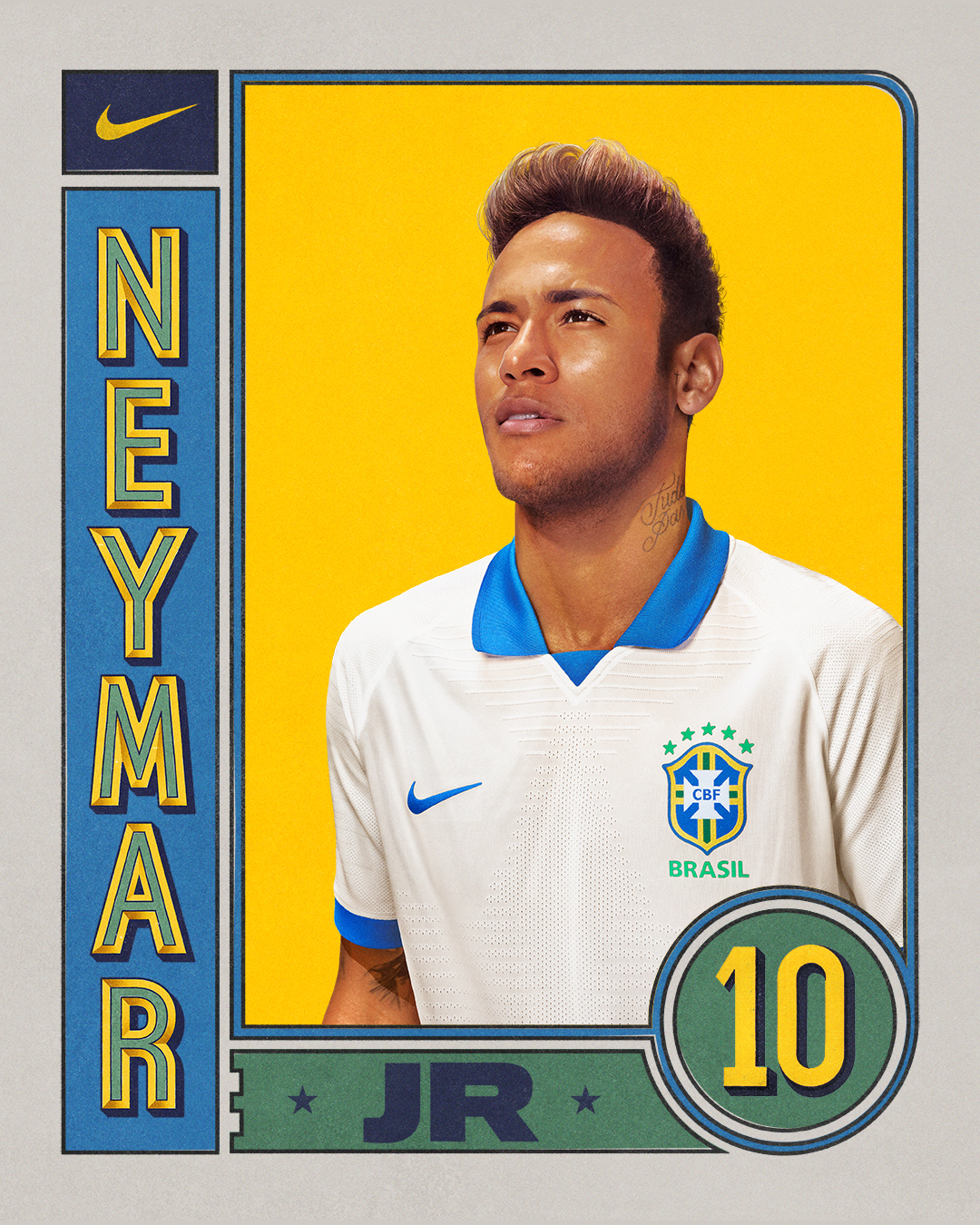 "To celebrate this milestone in the history of the sport, Nike was inspired by the centenary of the first Copa America played in Brazil to create the Brazilian National Team Collection for this edition of the tournament, which returns to the country again. Comprised of a commemorative white uniform, casual everyday items and a new major uniform, the collection unites the classic retro look of football from that era to the modern style of contemporary sport, "says Nike Marketing Director Daniel Peace.
Inspired by the model used in 1919, the commemorative uniform features an entirely white shirt. In a classic polo shirt in blue color, the shirt brings the same attributes of the main uniform in the highest technology Vaporknit. Details on the sleeves; numbers on the back and center of the chest are also recorded in blue.
Completing the uniform, the blue Vapor Match shorts are printed with white numbers and the blue-colored halves appear in darker shades.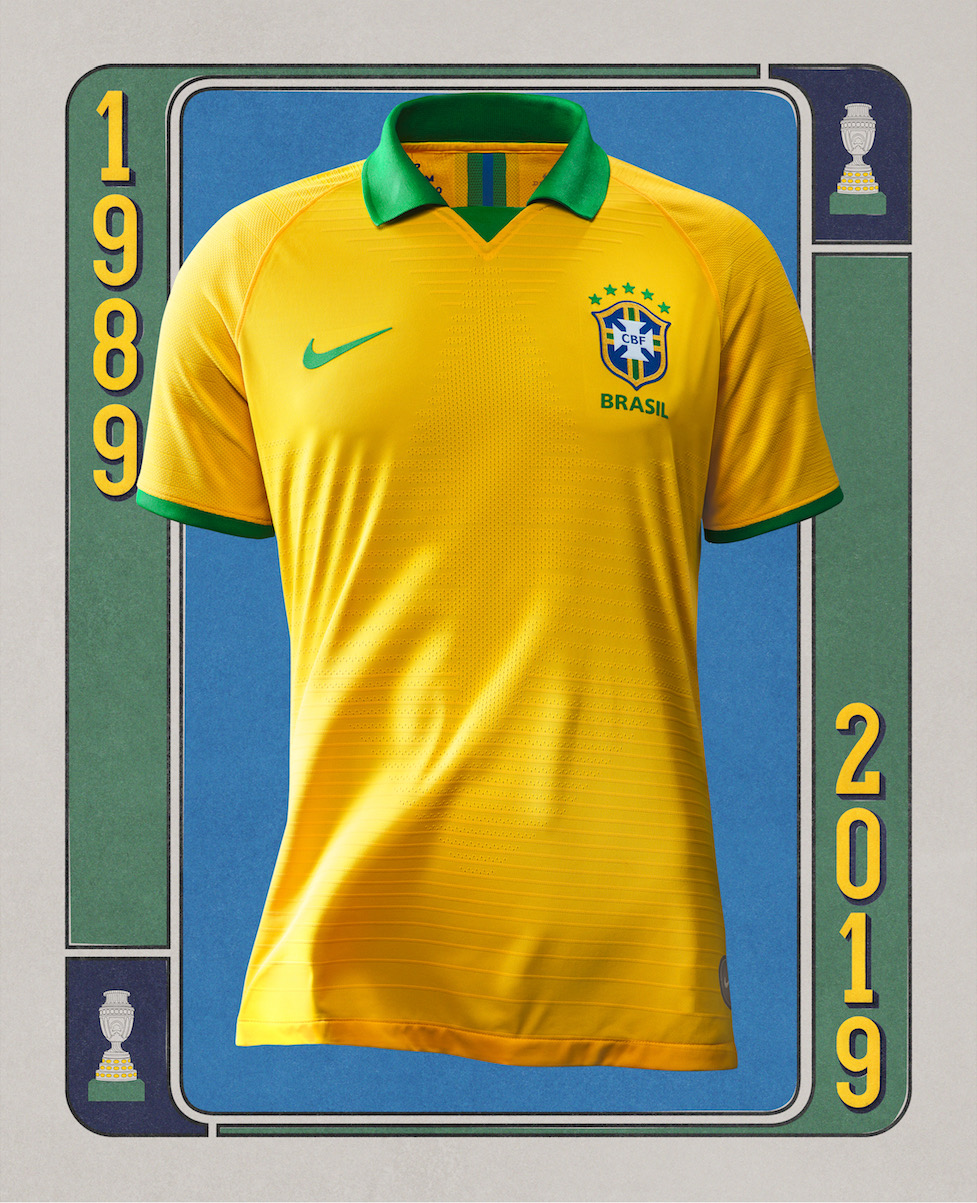 The new Amarelinha makes reference to the Selection of 89, time in which Brazil hosted the tournament for the fourth time and maintained the tradition of being champion every time that competed in the national territory. The "V" collar gives way to the classic green polo shirt design and the sleeves of the shirt earn details of the same color, referring to the design used at that time.
The Vaporknit technology applied to the shirts, presented in Russia last year, uses less wires in the mesh, ensuring lightness, speed, ventilation and comfort for the field movements. The texture stitched to the weft reduces weight and ensures air circulation throughout the piece.
Blue Vapor Match shorts ensure flexibility and quick movements without seams or outer strings, which reduces overall weight for the athlete. The numbers in the shorts are applied in yellow, while the predominantly white ones follow the traditional colors of the Brazilian flag with yellow and green details. Swoosh, the Nike logo, is registered in the center of the piece in blue.
The second uniform is still the same one presented last year, with the Blue Celestial shirt and watermark in mosaic print formed by stars that depart from the shield. White shorts and blue stockings complete the uniform.