In an inspired night, Barcelona scores 8 and defeats La Coruña
And the FC Barcelona radiates at Riazor! Close to the end of the Spanish Championship, the team defeated Deportivo La Coruña by 8-0, this Wednesday (20). Suárez scored four goals, Rakitic made one, Bartra scored another and Neymar Jr. scored the last one. Now the Catalan team will face Sporting Gijón, this Saturday (23).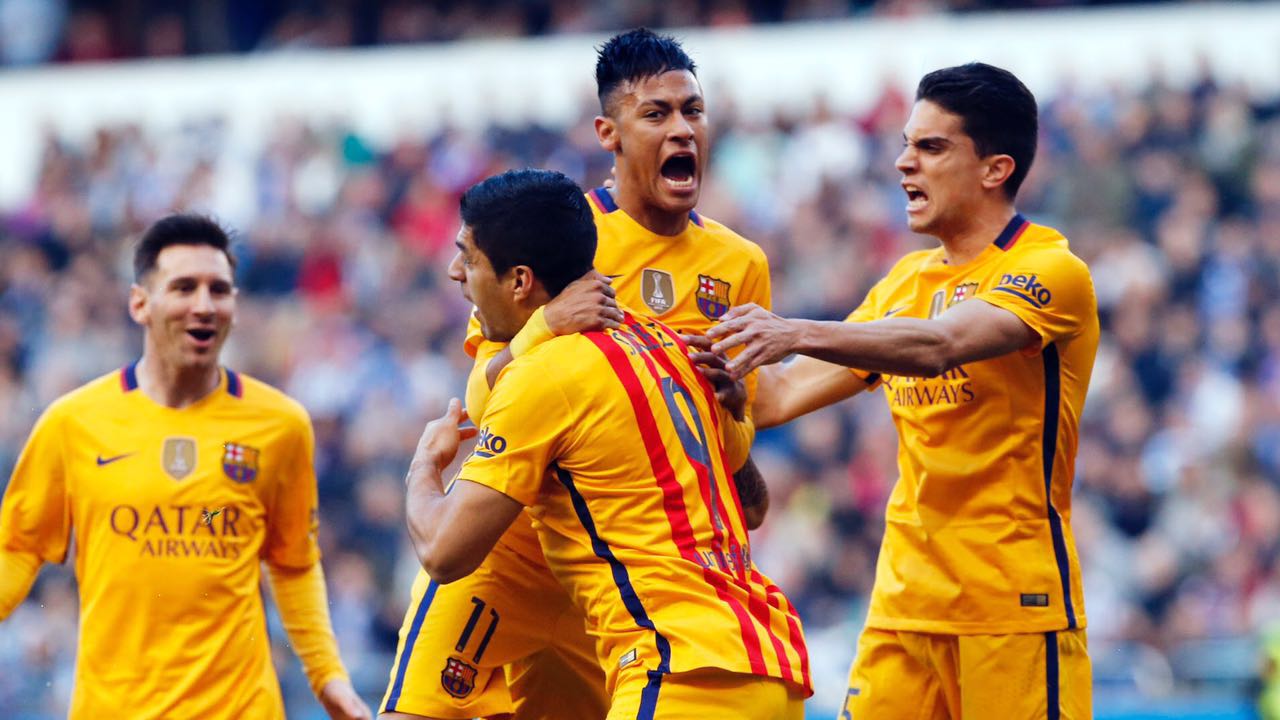 First half –
Luck by Barcelona's side at Riazor. La Coruña pressured just as much as the Catalan team did on the first half, but without success. By 10 minutes, Barcelona demonstrated why they came to the pitch. After a corner-kick, Luis Suárez took the chance, won the dispute against the defenders and opened the scoring.
And the Culé team's luck kept going strong. By 22, in a quick play by the center, Messi passes swiftly to Suárez, who just completes the goal. 2-2 to Barça. By 30 minutes, despite the fall of the game's pace, Barcelona was still causing too much danger on the adversary's area, especially with Luis Suárez.
La Coruña tried to grow inside the pitch, but could not be successful. The dangerous balls got less dangerous and time got by too quick. The first half was over.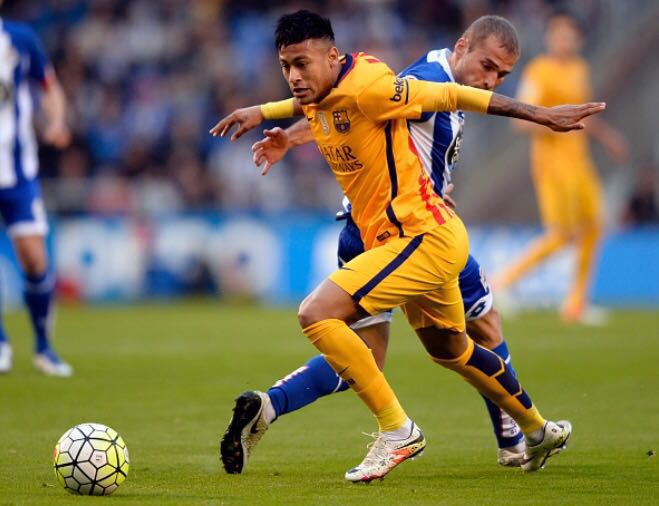 Second half –
Right by the first minute, Barça was already shining. After a good play in the area, the ball got left for Suárez, who raised it for Rakitic to make the third goal of the game. Without letting the adversary breathe, by eight minutes, Messi invaded the adversary's area and made the pass to Luis Suárez, who completed his hat trick in the game.
The Catalan team dominated the field and discouraged Deportivo with each goal. The team tried to respond, but with no success. Stretching the score even more, Neymar Jr. took the ball alone to the area. Face to face with the goalkeeper, Suárez showed up free on the area, the Brazilian made the pass and the Uruguayan shook the net.
27 minutes and yet another goal was made for the Catalan team. In an attack of the strikers, Suárez made an amazing dribble on Sidnei and just rolled the ball for Messi to score. The game was past half and Barça seemed to want more and more. By 33 minutes, after a failure on La Coruña's defense, Bartra made the seventh.
Two minutes later, by 35, Neymar Jr. got what he was trying to get since the first minute. After a pass from Suárez, the number 11 left the goalkeeper on the ground and kicked to score the last goal.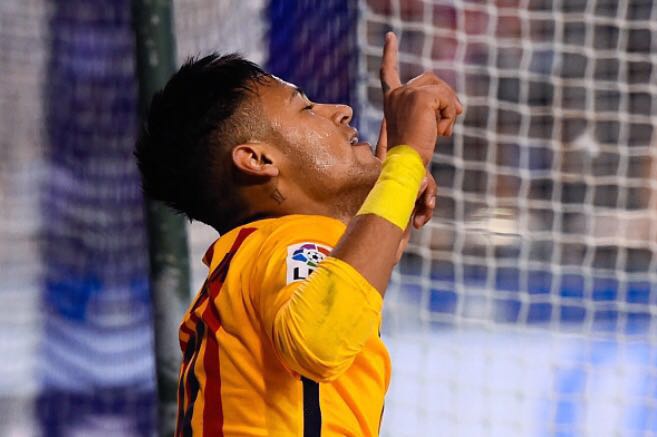 After three consecutive defeats and some games without goals, Barcelona discounted everything on La Coruña, in a inspiring night that guaranteed them a victory by 8-0.
Vote for Neymar's website for best in category "Sports" in the Webby Awards 2016