Brazilian National Team makes three and defeats Ecuador in Quito
And Brazil defeated Ecuador in Tite's debut! With one goal from Neymar Jr. and two from Gabriel Jesus, the National Brazilian Team scored three and advanced in the 2018's World Cup qualifiers. Next Thursday (6), the team will face Colombia, in Manaus.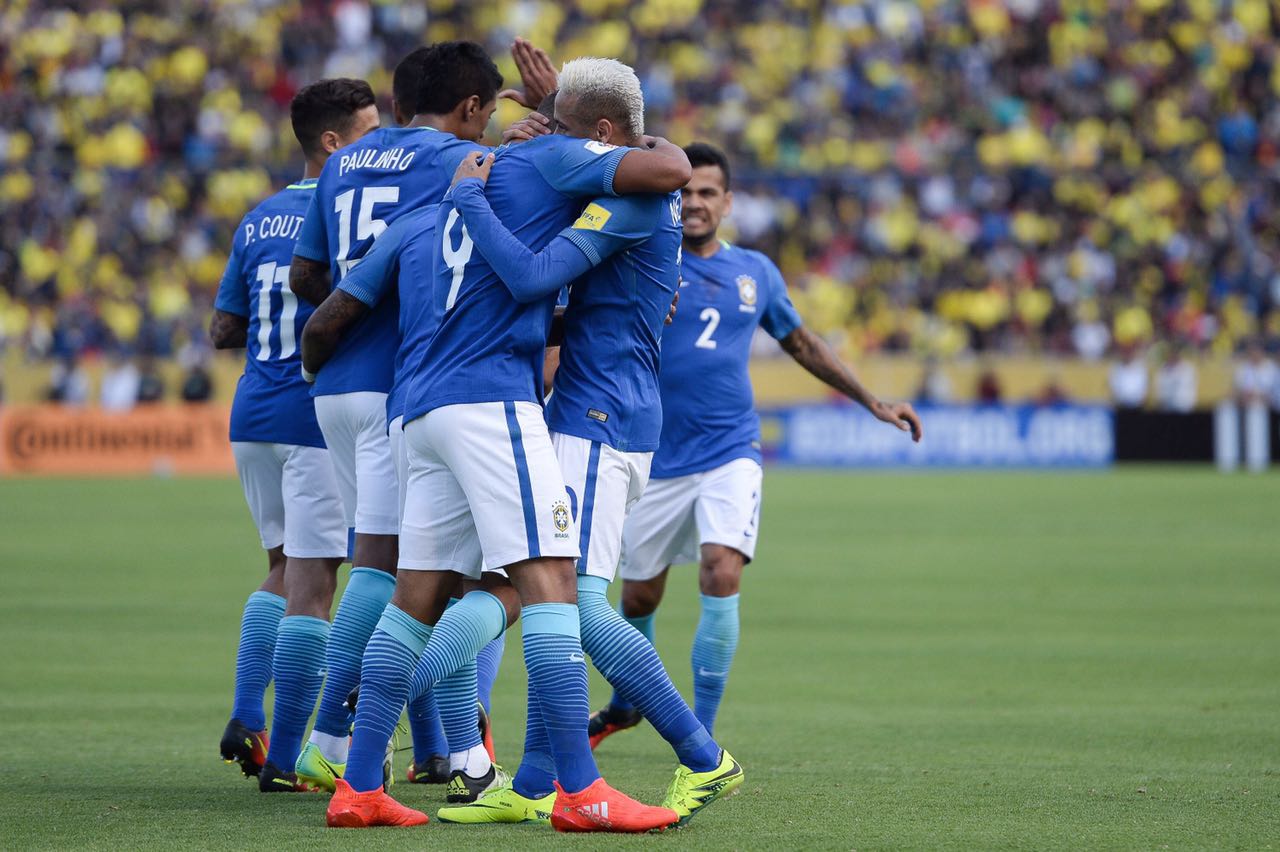 First half –
With five minutes of games, Brazil had already kicked the ball twice in the ecuatorian goal, but without success. By 13, Ecuador tried to grow inside the pitch, making the Brazilian defense close itself more. In the next minute, Gabriel Jesus stole the ball from the defense and kicked it outside the area, but Dominguez saved his team.
The heavy defense on both sides troubled the teams when they tried to leave their area, making the 0-0 draw remain for long. By 28 minutes, Neymar Jr. eliminated the whole defense and made a great pass to Gabriel Jesus who sent it out. 34 minutes and Ecuador responded. Brazil made a mistake in the defense, Noboa took the chance, kicked it and Alisson stopped the dangerous ball.
The rhythm the game didn't change and the first half was drawing to the end. By 45 minutes, with no extra minutes and no big chances, the first step came to na end.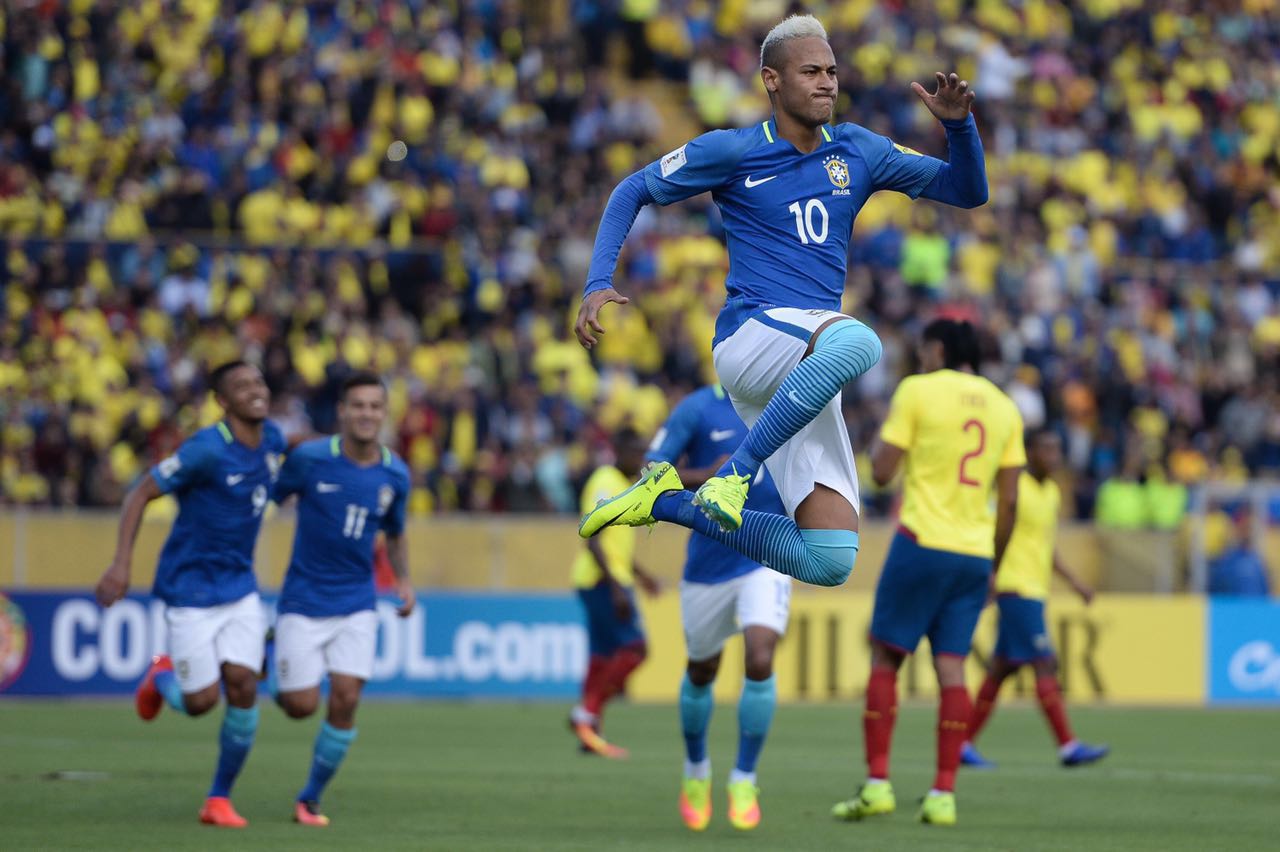 Second half –
One minute and thirty and the first big chance from the Brazilian team came from the feet of Neymar Jr., outside the area, almos shaking the net. By 10 minutes, the pace of the game fell just like in the half and, despite Brazil's controlo f the ball, the goal didn't seem to come.
By 17 minutes, Brazil started to appear more in the equatorian area. Renato Augusto and Marcelo had great chances to kick outside the area, but both sent it out. 25 minutes, Dominguez kocked Gabriel Jesus in the area and it was penalty for Brazil. Neymar Jr. kicked it and scored his first goal in these qualification matches and his first goal in one year, since his two goals against USA, back in september 2015.
Ecuador tried to answer with Bolaños, but Alisson stopped it. By 37, Philippe Coutinho received a great ball from Neymar Jr., tried to kick, but Dominguez avoided it. Soon after, Marcelo, in the area, made the pass to Gabriel Jesus, who made a letter kick and scored.
During the four minutes of overtime, in an incredible play, NJr received in the left and crossed to the center. Gabriel Jesus simply turned around and kicked it, completing the 3-0 victory, in Tite's debut.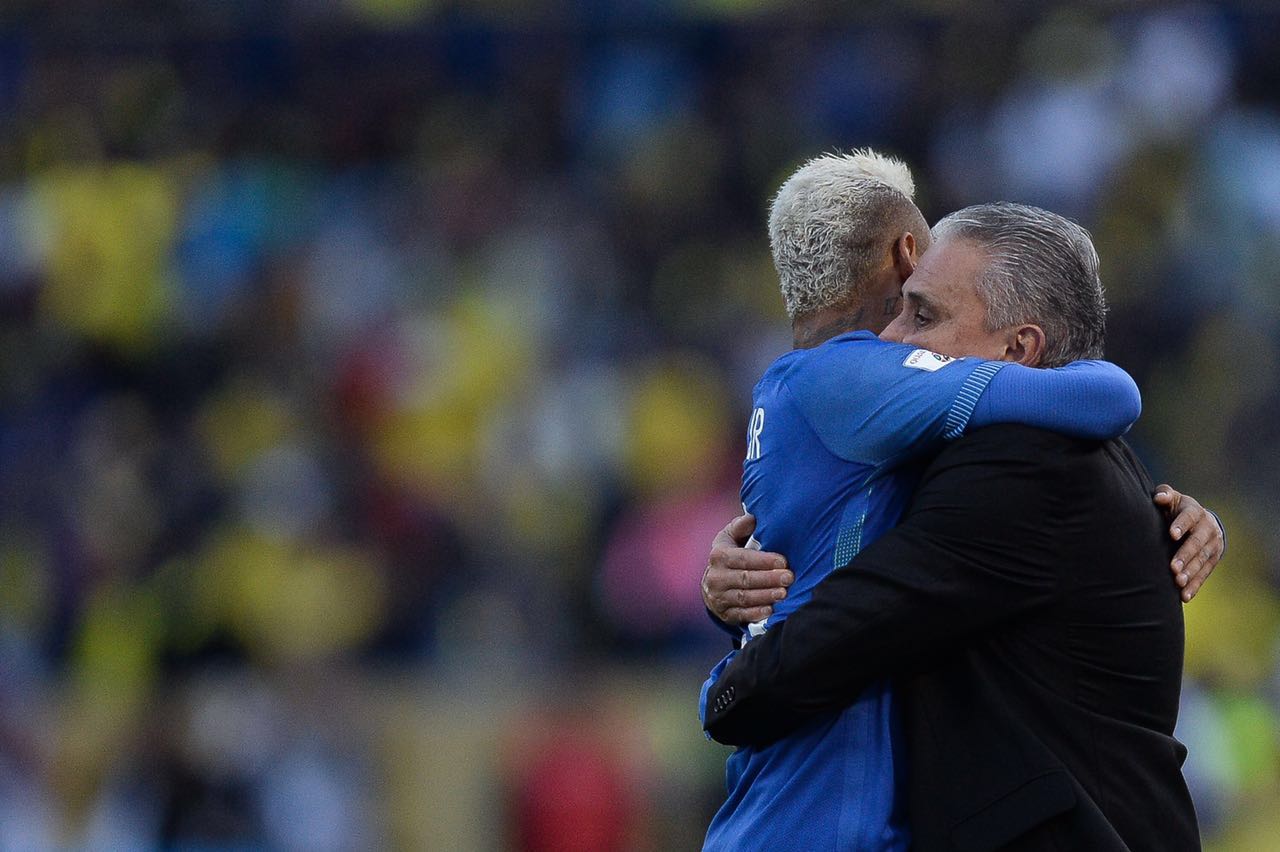 Images: Mowa Press