Brazil makes four and advances to the quarterfinals
After two complicated matches by the start of the Olympic Games, Brazil conquers a victory and qualifies for the quarterfinals. With two goals from Gabigol, one from Luan and another from Gabriel Jesus, the Brazilian team beats Denmark by 4-0 and faces Colombia, next Saturday.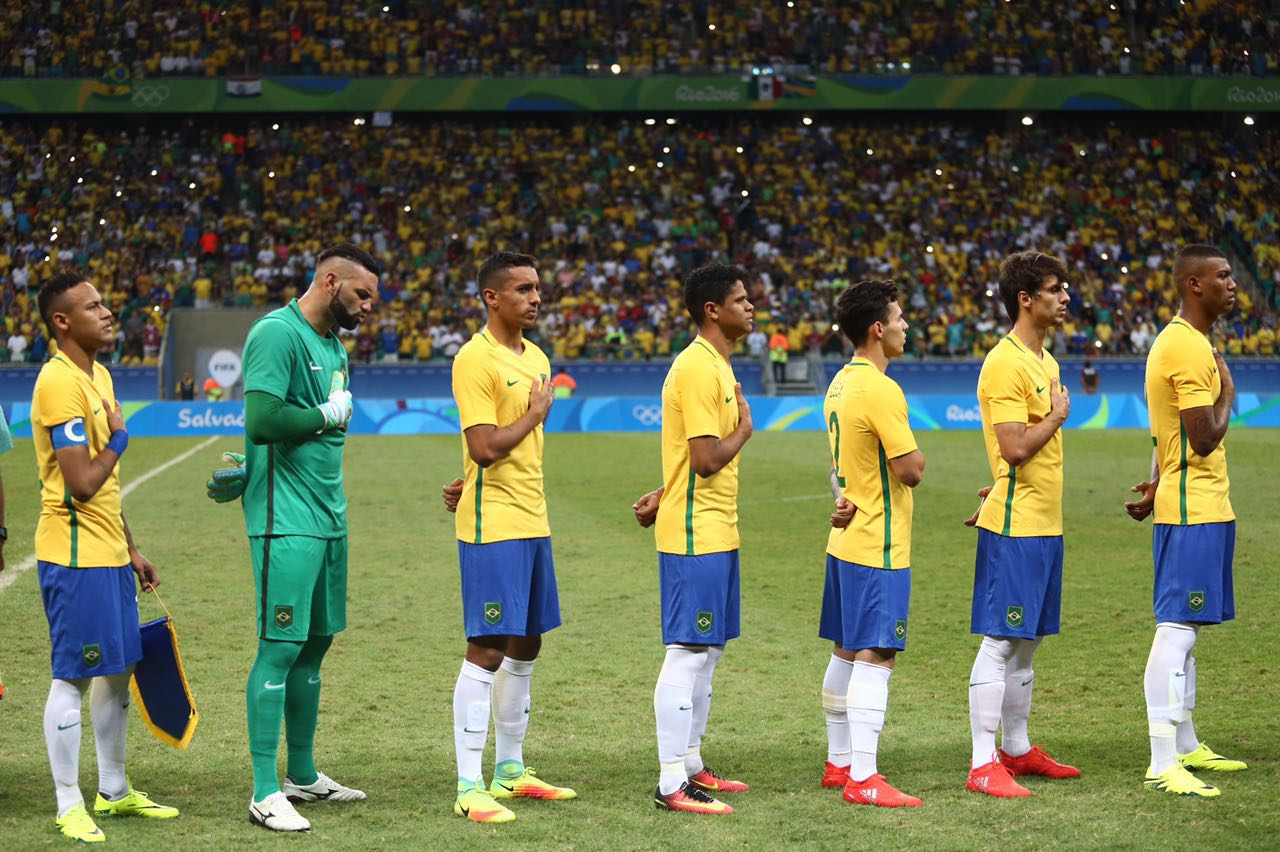 First half –
Brazil entered the pitch receiving a warming welcome from the crowd at Serra Dourada. The National Team kept the ball, betting on passes and opening spaces in the pitch. By 13 minutes, in a free-kick, Neymar Jr. puts the ball in Rodrigo Caio's foot, but the Danish goalkeeper defends.
The first half got to its 20 minutes and the score remained in 0-0. By 23 minutes, Neymar Jr. made a great pass to Gabriel Jesus who, even in advantage, sent the ball out. But, by 26 minutes, Brazil's first goal in the Olympics happened. Douglas Santos on left crossed the ball to the area and Gabigol, free, opens the score.
After the goal, Denmark left their markings and tried to grow in the pitch. Gabriel Jesus lost another opportunity for Brazil. Neymar Jr. left the ball for him in a conter-attack, but the striker kicked it out once again. To redeem himself, by 40, Luan curts in the right, crosses to Jesus, who finally scores.
Two minutes of overtime and two goals. Brazil takes over the first half.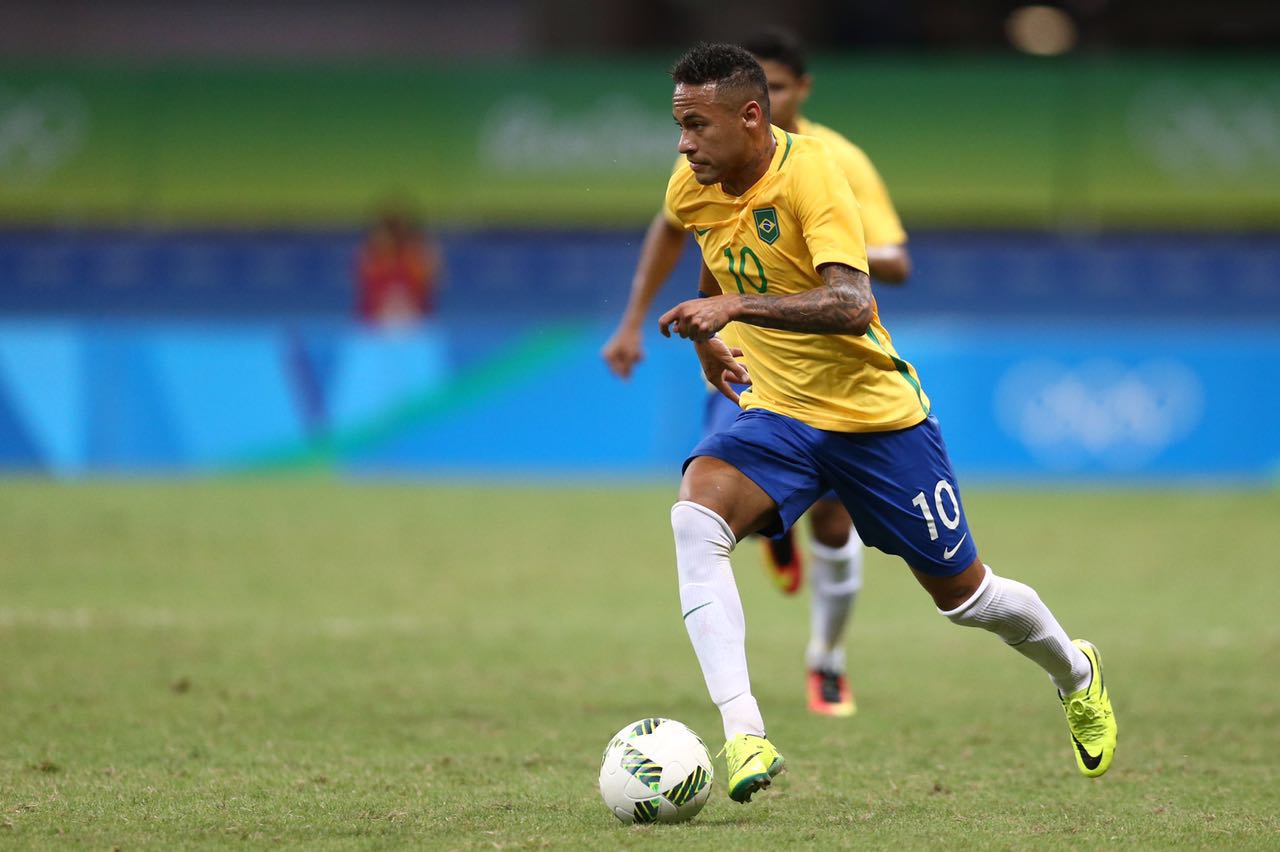 Second half –
The second half started with a good kick from Luan, from outside the area, by two minutes. Unfortunately, the ball went out. When the clock hit four, Neymar Jr. launched the ball in the area, Douglas Santos found Luan free and just made the pass for the midfielder to score the third one.
Brazil started to grow in the pitch. Neymar Jr. felt hunger for a goal and kept trying to score from outside the area. By 20 minutes, the Denish team was almost in full retreta, giving more space for the Brazilian team. 26 minutes, and Brazil's number 10 scared the team by twisting his ankle on a kick, but soon he recovered and got back in his feet.
Even after the scare, the team did not stop. By 35, Neymar Jr. found Douglas Santos again and the player made a pass for Gabigol to score his second. By the end of the second half, the pace got slower, but Brazil kept their pressure above the adversary.
After four minutes of overtime the match got to the end and Brazil, after two complicated games, conquered the classification for the quarterfinals.