Brazil defeats Colombia by 2-0 and advances to the semifinal
And Brazil advanced to the semifinals! After defeating Colombia by 2-0, with a goal from Neymar Jr. and another from Luan, the Brazilian team advances to the next phase, where they'll face Honduras in Maracanã, this Wednesday (17), in a decisive duel.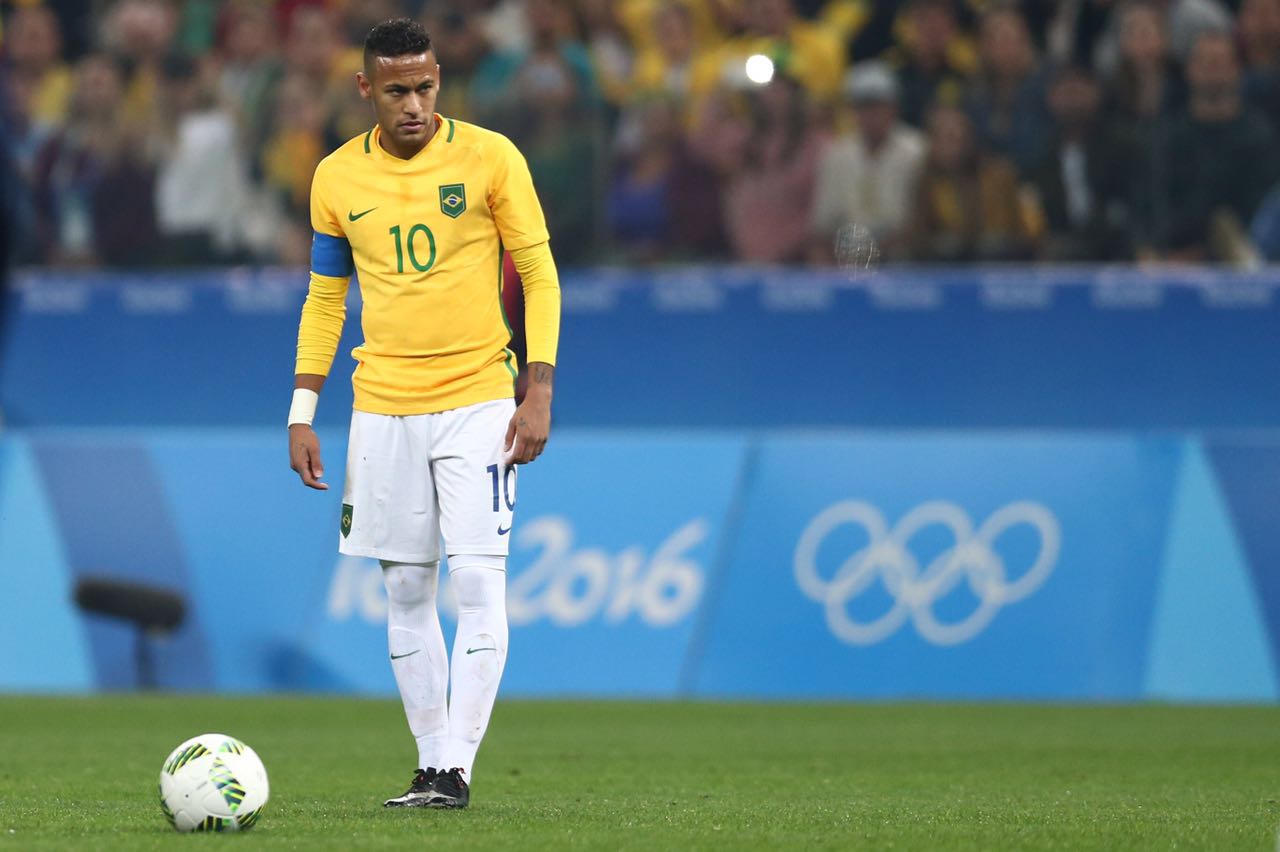 First half –
The first half was tense at the Corinthians Arena. With 10 minutes of game, the pace got complicated and the fouls got out of control. By 12, Neymar Jr. made a free-kick that besides opening the score, gave him the first goal in the 2016 Olympic Games. Even after the goal, the fouls kept slowing the game's rhythm.
20 minutes and Brasil got bigger in the pitch, but Colombia was seeking the ball in any way possible. The Brazilian team's attack kept trying with Neymar Jr., Luan and Gabriel Jesus, but could not find a proper way to shake the net.
By 40 minutes, Neymar Jr. lost control and knocked a Colombian down, almost causing chãos in the pitch. After that, many Colombian athletes made fouls in the Brazilian Capitain, earning many yellow cards.
After five minutes of overtime and many unecessary fouls, the first half came to na end.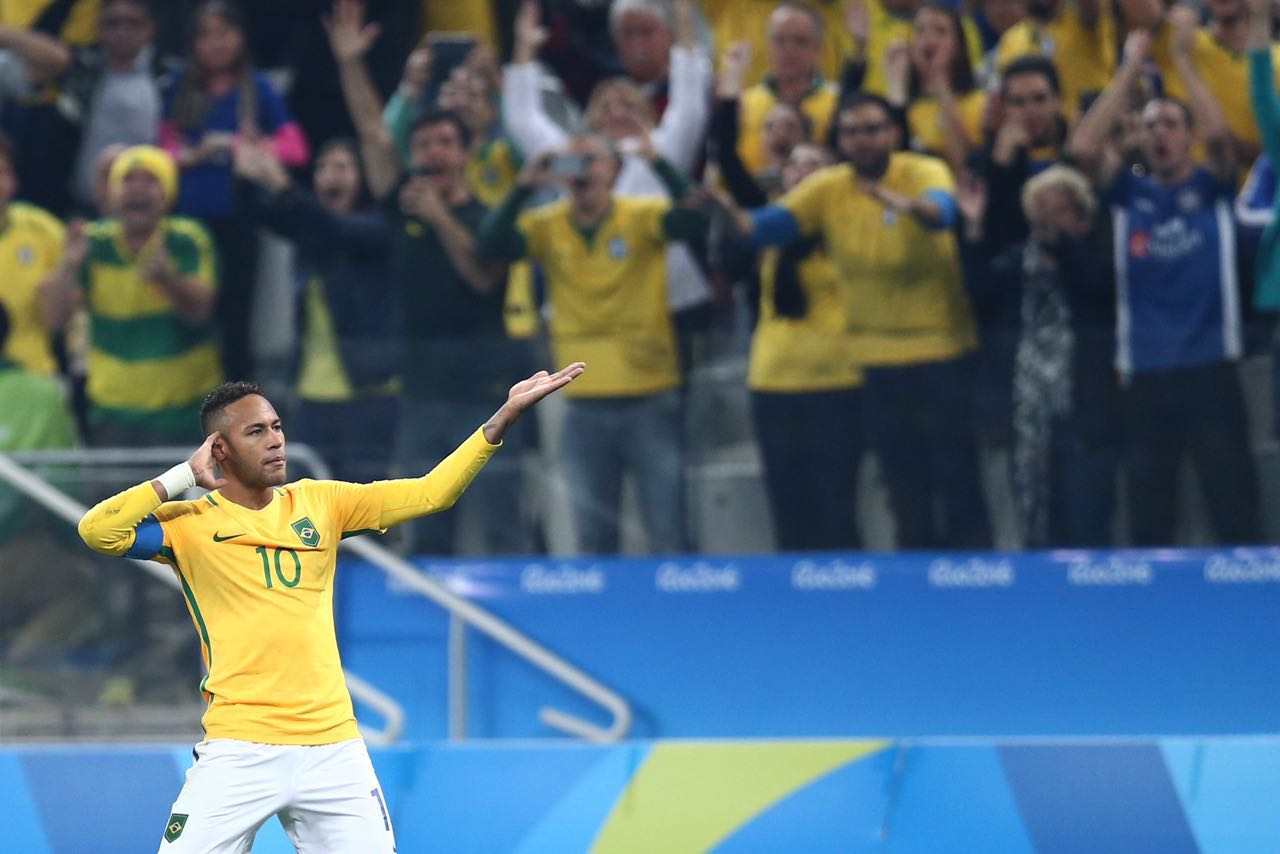 Second half –
Soon by three minutes of the second half, Neymar Jr. tried to kick outside the area (like he did on the last three games), but the goalkeeper took away the danger. Soon after, Colombia took advantage with the balll with Borja and Pabón, but Weverton made two great defenses.
Nine minutes and Brazil got their first big chance to score another. In the area, Luan found na opportunity to kick, but the ball exploded in Balanta's arm. Even though, the referee didn't see a penalty.
By 20 minutes, Colombia tried to grow in the pitch, but Brazil didn't allow it, especially the defense. 21 minutes and Neymar Jr. made a free kick very far from the area, Rodrigo Caio tried a goal with his head, but the goalkeeper got it. Brazil kept trying, but didn't seem to shake the net again.
Time passed and Colombia pressured more and more. By 38 minutes, enjoying the spaces left by Colombia, Neymar Jr, found Luan close to the area and the player kicked to score the second one.
On the two overtime minutes, many fouls happened, slowing the game. Even though, Brazil made a show and advanced to the semifinal.