Barcelona turns the tide and beats Borussia Mönchengladbach
The FC Barcelona received too much pressure to conquer a victory this Wednesday (28). The Catalan team defeated Borussia Mönchengladbach by 2-1, turning the tides at Borussia Park, with goals from Arda Turan and Piqué. Their next challenge will be Celta de Vigo, this Sunday (2), for the Spanish Championship.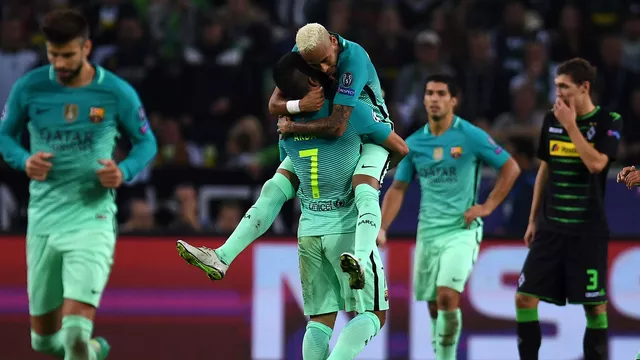 First half –
Mönchengladbach didn't let Barça breathe in the start of the game. By six minutes, the Catalan team found its first good chance, when Luis Suarés left Neymar Jr. face to face with the goal, unfortunately, the goalkeeper defended. By 11, it was the Uruguayan's turn to almost score, but the ball went out. Even after that, the German team kept trying to stop Barcelona.
With 20 minutes of game, the match was too closed off and both teams had difficulties in getting the ball out of their area. By 22, NJr left Rakitc in the entrance of the area, with a good chance to score, but, once again, Sommer took the danger away. Barcelona bet in the exchange of passes, while Borussia had most of their team attacking, leaving the match with a tense pace.
By 33, the worst happened for Barça. In a counter-attack, Hazard received freely inside the area and opened the score at Borussia Park. Borussia's defense worked effectively and the Catalans couldn't cross the wall. The game got closer to the end and the German team had total control of the pitch.
Without extra minutes, the first half ended and the referee's whistle came on a grim tone for Barcelona.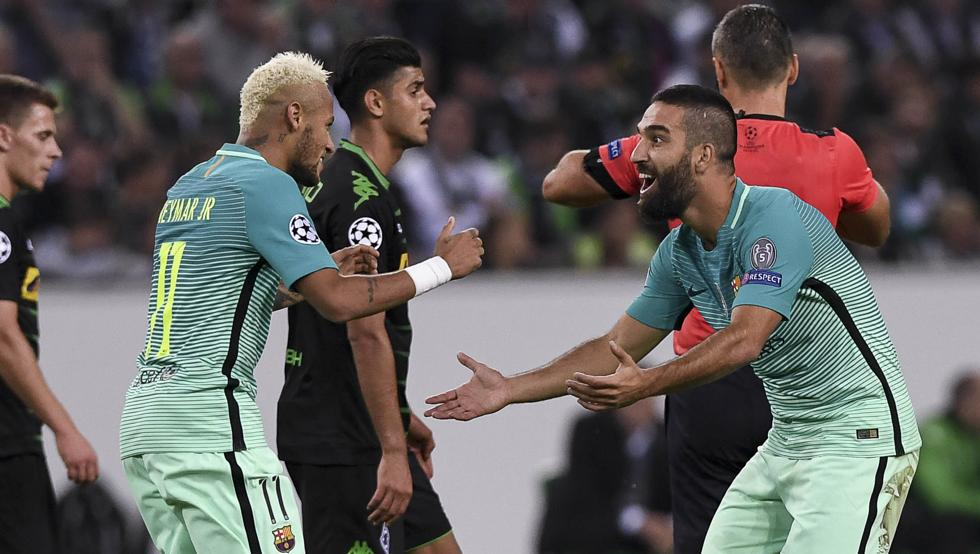 Second half –
Barça didn't have a good start in the second half. Even having the ball for the most part of the game, the team couldn't find space. By 11 minutes, Suárez found a space to leave Rakitic with the ball in the area's entrance. The Croatian tried a kick, but Sommer defended. Barça hungered for goal.
By 20 minutes, Mönchengladbach became more defensive, but kept their dangerous counter-attacks. By 21, Neymar Jr. received the ball in the area's entrance. Surrounded by players, he made an aerial pass for Turan to score with his head. 1-1 at Borussia Park.
Not allowing Mönchengladbach breathe, by 29 minutes, Barcelona untied the game. Neymar Jr. made the corner-kick, Suárez kicked it, Sommer defended it and Piqué scored on the rebound. The whole situation changed for the Catalan team.
After Borussia's wall fell down, Barça started to move more freely in the pitch. The German team even tried making substitutions, but the Catalans remained sovereign. By 41 minutes, close to the end of the game, Hanh got close to the area, with a chance to tie the game. But sent it out.
Despite the enemy pressure, Barcelona stepped up and guaranteed their victory in Champions's League's second game.
Photos: globoesporte.com e Pere Puntí