Barcelona turn the tides at Camp Nou and beats Athletic Madrid
Tough game at Camp Nou! The FC Barcelona turned the tides on the first game of the quarterfinals of the Champions League, against Athletic Madrid. The Catalan team defeated their Spanish enemy by 2-1, this Tuesday (5), with two goals from Luis Suárez. Barça's next round will be for the Spanish Championship, this Saturday (9), against Real Sociedad.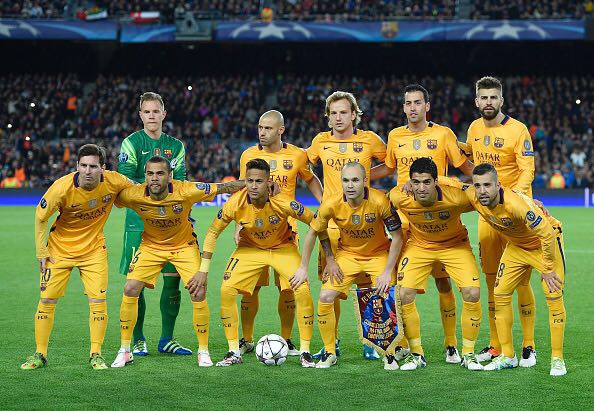 First half –
The two times started the game vicariously. Barcelona was the team that risked the most while Athletic sought themselves on the pitch. During the first 15 minutes, Messi had good chances to score, but sent it out. By 18 minutes, Daniel Alves crossed for Neymar Jr. to scare the enemy crowd, but he did not score.
Camp Nou shook when the first goal came out. By 24 minutes, Fernando Torres received a great ball at the entrance of the area and kicked to open the score. 30 minutes and the game got tense. Athletic pressured while, at the same time, held every Catalan attack.
After his second yellow card in the game, Athletic's man of the goal, Fernando Torres, received a red card, unleashing a darker mood in the field. The fouls started to happen more often and the rhythm of the game fell.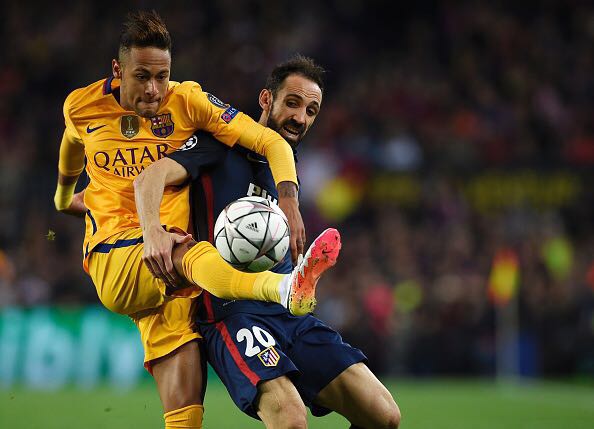 Pressure in the pitch, Barcelona running after the ball and the Athletic Madrid holding the game. Without any more surpreses, the first half of the duel came to an end.
Second half –
The second half started harder than the first one. By five minutes, Neymar Jr. received the ball inside the area, opened space and kicked. The ball went on the ball and almost shook the net. The number 11 had another good chance to score by nine minutes, after a cross from Rakitic, but headed it out.
Barcelona pressured on the start of the second half. By 17 minutes, after a confusion on the Athletic's área, the ball was left to Luis Suárez, who, well positioned, made a draw on the Camp Nou.
The match got harder. Both teams tried to make their next game easier in any way possible. But it was Barcelona that kept the ball. And, by 28 minutes, Suárez shined again. In an attack, the ball was left to Daniel Alves, who got the ball up so the Uruguayan could score with his head.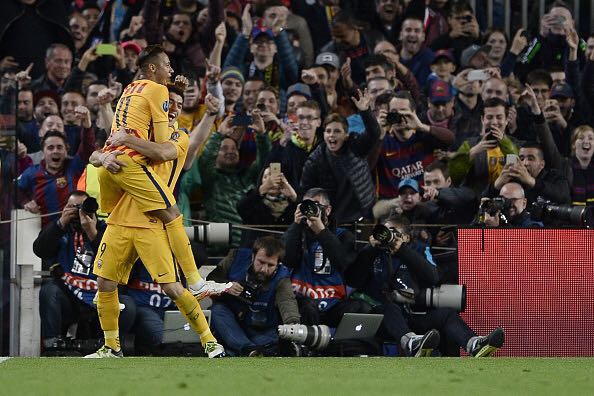 There were five more extra minutes. Barcelona pressured until the end, but could not make more goals. 2-1, turn of tides at Camp Nou. Time to get ready for the road to the second game.
Photos: FC Barcelona & Getty Image