Barcelona scores 6 and defeats Celta de Vigo
Barcelona completed yet another challenge on the Spanish Championship, this Sunday (14). The culé team defeated Celta Vigo at the Camp Nou by 6-1, with three goals from Suárez, one from Messi, another from Neymar Jr. and other from Rakitic . Now the team will face Sporting Gijón, this Wednesday (17), by La Liga.
First half –
Barcelona started well in the first half, but saw difficulty in completing their moves. After 11 minutes, Lionel Messi scared the opposing fans when he almost scored on a free kick. At 15, Iniesta left Neymar Jr. at the goal with a beautiful pass, but the keeper did well and prevented conclusion.
24 minutes in, after a wrong pass from Sergi Roberto, Celta came close to scoring with a kick from Planas, but Claudio Bravo jumped to defend. After 27 minutes, another free kick, Messi charged his foot to open the scoring at the Camp Nou.
At 37, to the misfortune of the culé team, Jordi Alba caused a penalty on Guidetti. The player charges and marks, leveling the score of the match. There was a pressure during the last minutes of the first part of the game, but no goal came out, so the judge declared the end.
Second Half –
On the second half, Barça started very well again. Neymar Jr. created two great chances of goal with Luis Suarez, but the ball did not go in. After much pressure, the goal came out, by 13 minutes. Messi made a beautiful passo n the área for Suárez, who just completed on top of the goalkeeper. 2-1 for the culé team.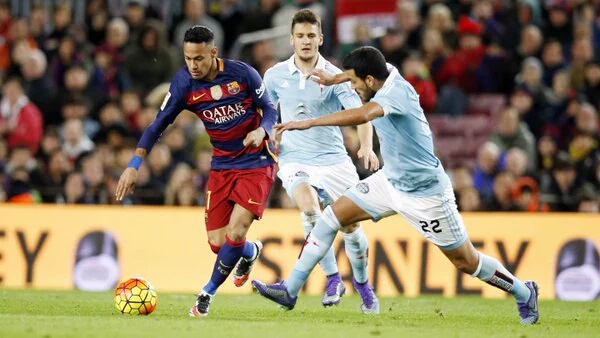 After the goal, the game's pace dropped slightly, despite Barcelona still dominating the ball in the field. After 28 minutes, Wass received the edge of the area, kicked well, but Bravo gets the ball. In response, by the next minute, Messi passed for Neymar Jr., who dribbles the goalkeeper and try the kick. The ball stops on the line, but Suárez puts it inside.
Barcelona began to pressure Celta at the end of the game. After a penalty committed on Messi, the Argentine charged, fooled the goalkeeper and left the number nine to score his third in the game. At 40, Suarez, again, made a great cross for Rakitic that, free, kicked it over the goalkeeper and marks the fifth.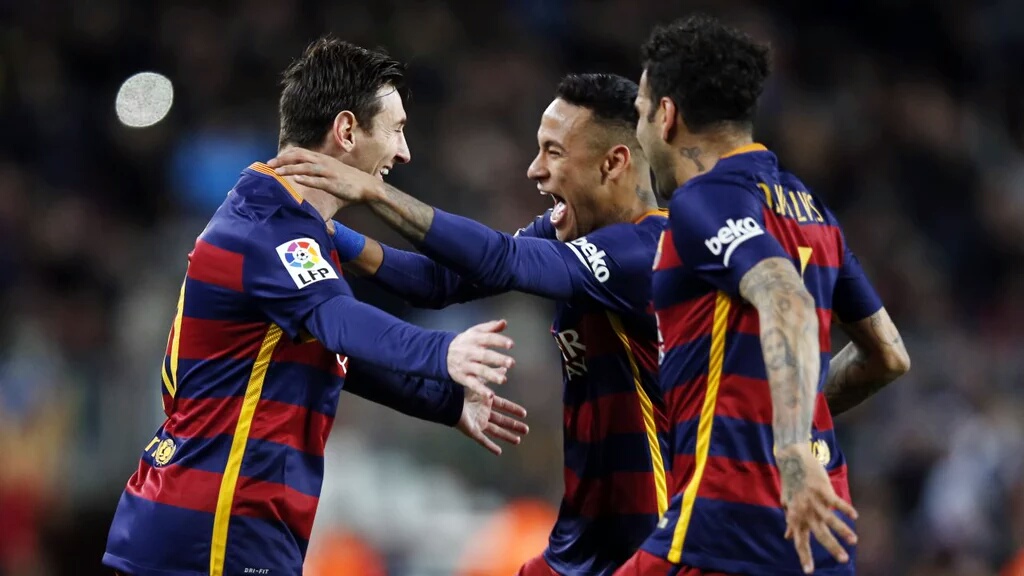 To close the game with a Golden key, Luis Suárez finds Neymar Jr. free on the edge of the área, he makes the cross and the player completes with a kick over the goalkeeper. Defeating Celta for 6-1, Barca emerges victorious from the field.