Barcelona scores 4 goals and beats Granada at Camp Nou
And Barcelona conquered another victory at the Camp Nou. The team played this Saturday (09), on the 19th round of the Spanish League, against Granada. With three goals from Messi and one from Neymar Jr., they won by 4-0. The Catalan team will be back to face Espanyol for the third time this year, on the 13th, by the Copa del Rey.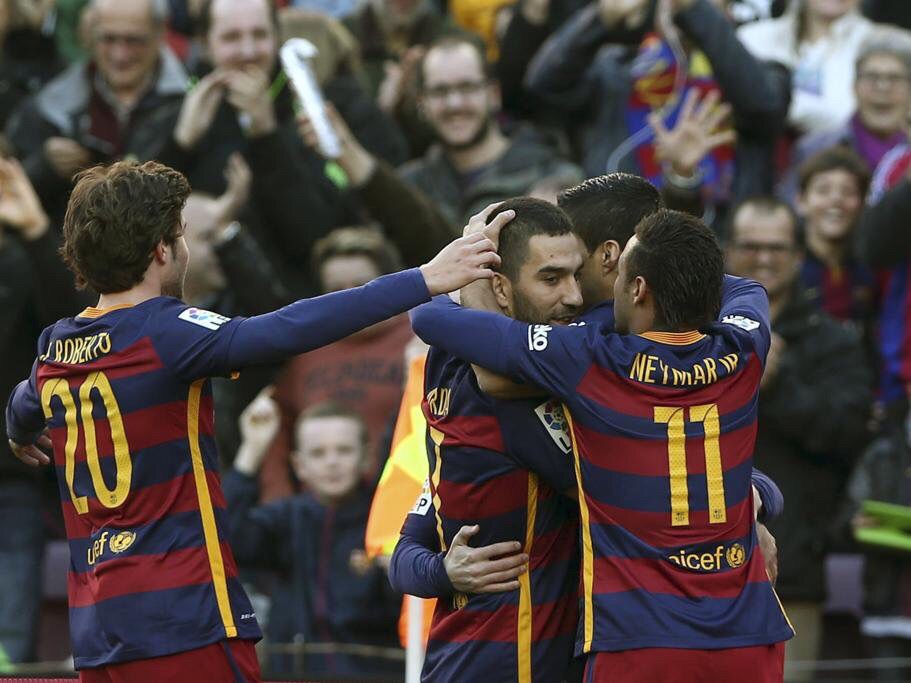 First half –
Just seven minutes into the game and Barça already demonstrated their desire to win. On the edge of the area, Messi makes the pass to Suarez, who lets the ball cross for Arda Turan to shove the ball for the number 10 to open the scoring at the Camp Nou.
Without giving time for Granada to compose himself, at 13, the MSN Trio magnified. Neymar Jr. made the crossing to Suárez, positioned on the right side of the area, which raised the ball for Messi to complete again. The culé team dominated the field with ease, while Granada rarely caused any danger.
After 26 minutes, Neymar Jr. invaded the area again, exchanging passes with Suárez. The Uruguayan left the goalkeeper on the ground and was free to kick, but ended up sending it out. 31 minutes into the game, Aleix Vidal took the ball to the area, found Messi, but the Argentine failed to hit and complete his hat-trick. Also in the area, at 35, Neymar Jr. beautifully dominated the ball, tried a coverage goal, but made a strong kick sent it out.
During the last minutes of the first half, Barcelona pressed Granada, but failed to make the third. At 45 minutes, the referee blew the whistle and announced the end of the first part of the game.
Second half –
The second half began with a slow pace. Until 13 minutes, when Messi managed to complete his hat-trick. Neymar Jr. received a threaded ball from Sergi Roberto and kicked it on the crossbar. On the rebound, the Argentine only had the job of pushing it to the net.
The game was approaching 30 minutes and the teams didn't come close to change the score. Barcelona kept the ball and bet on the exchange of passes to advance the game. Whenever Granada arranged to get a space in the area of the blaugrana team, the team was unarmed and could not finish.
After 38 minutes, Neymar Jr. shakes the culé crowd. 38 minutes, Messi advances to the area, exchange passes with Dani Alves and the ball gets left for NJR. The number 11 gives a dug out and leaves his mark in the game.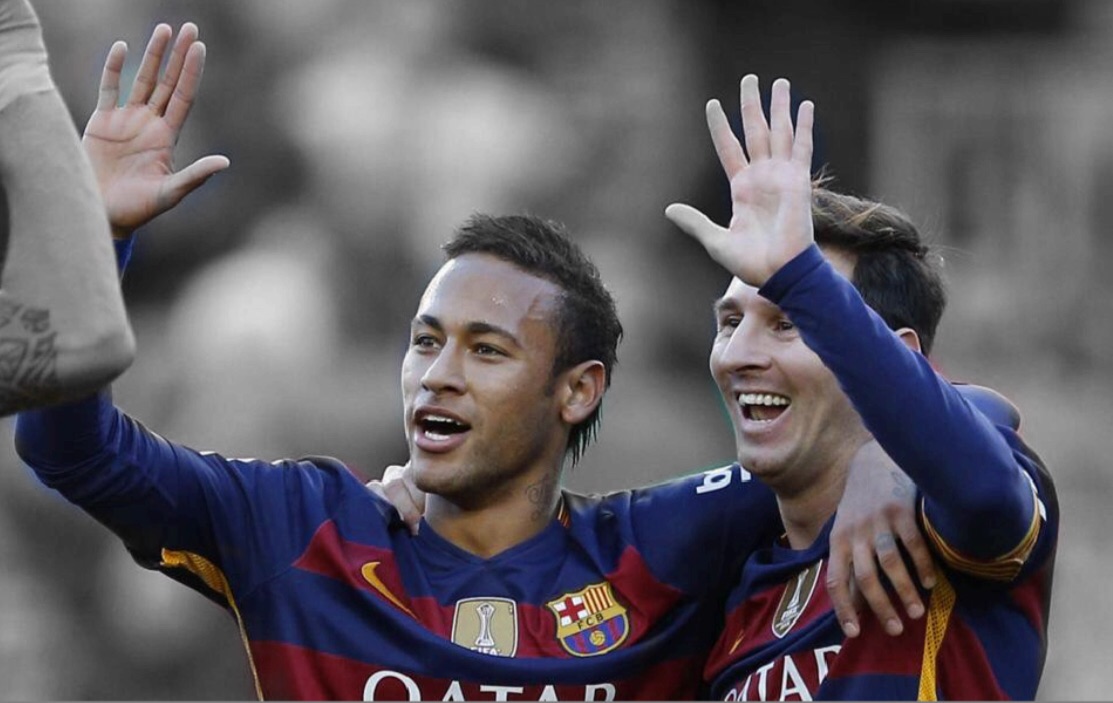 After 46 minutes, the Granada almost made their only goal in the game. Adriano fouls on the edge of the area and Javi Márquez went for the free-kick. Claudio Bravo lunged and made the perfect defense, letting the game come to an end by 4-0.
Fotos: FC Barcelona