Barcelona overcomes Las Palmas and wins by 2-1
And the FC Barcelona adds up another victory for their collection. This Saturday (20), the team defeated Las Palmas by 2-1, for the 25º round of La Liga, with goals from Luis Suárez and Neymar Jr. Now the catalan team prepares to return to the Champions League, where they'll face Arsenal, day 23.
First half –
Right after five minutes, after receiving a fine ball, Jordi Alba saw Suárez free in the área and made a good assistance so the uruguayan could open the score. In less than tem minutes, Las Palmas made a draw. Willian José, well positioned, received from a letter pass, kicks it and scores for the team.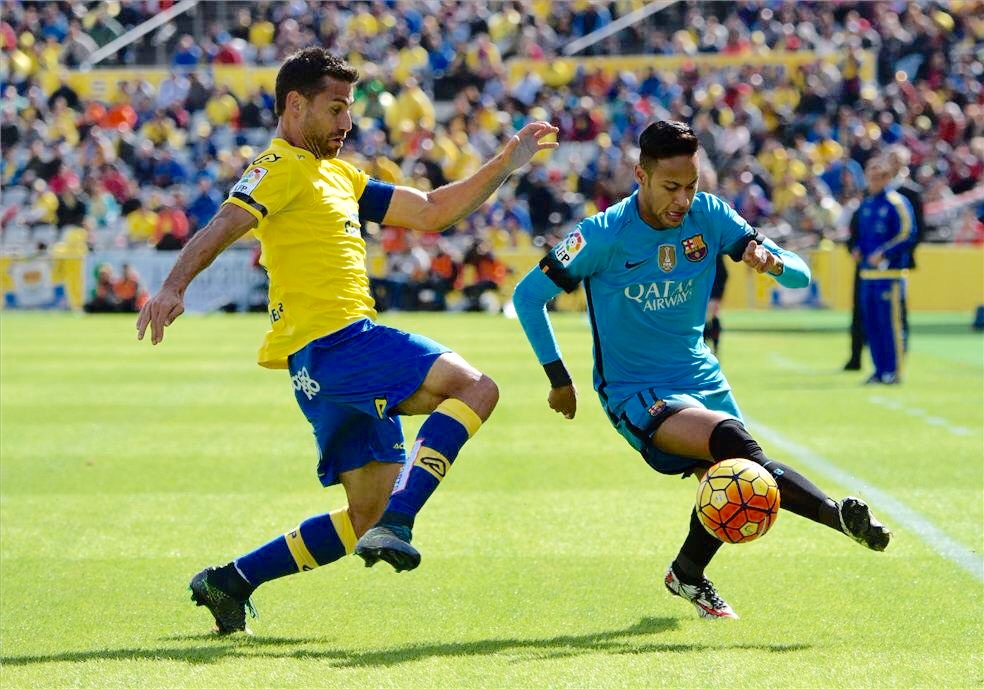 Las Palmas kept their defense well closed, while trying to invade Barça's defense in any way possible, making the match harder for the catalan. By 26, Neymar Jr. suffered a foul close to the área. On the free-kick, Messi throws the ball in Suárez's head, but the number 9 sends it out.
By 38 minutes, in na insistant play of Luis Suárez, the Uruguayan found space inside the área to pass the ball to Messi. The Argentine's kick was blocked by the goalkeeper, but Neymar Jr. was there and scored his, to finish the draw. Despite Las Palmas final pression, another goal did not come out and the first half ended.
Second half –
Up to three minutes of the second half, Neymar Jr. made na amazing cross for Dani Alves, who passes for Luis Suárez to score. The Uruguayan kicks it, but the goalkeeper blocks his chance. Both teams pressured and found good opportunities. By 15 minutes, Willian José almost scored, after a rebound by Viera, but ended up sending it out.
With many offside moments, the catalans could not take every chance completely. Las Palmas fought with all their power for a draw, but the duel was not easy.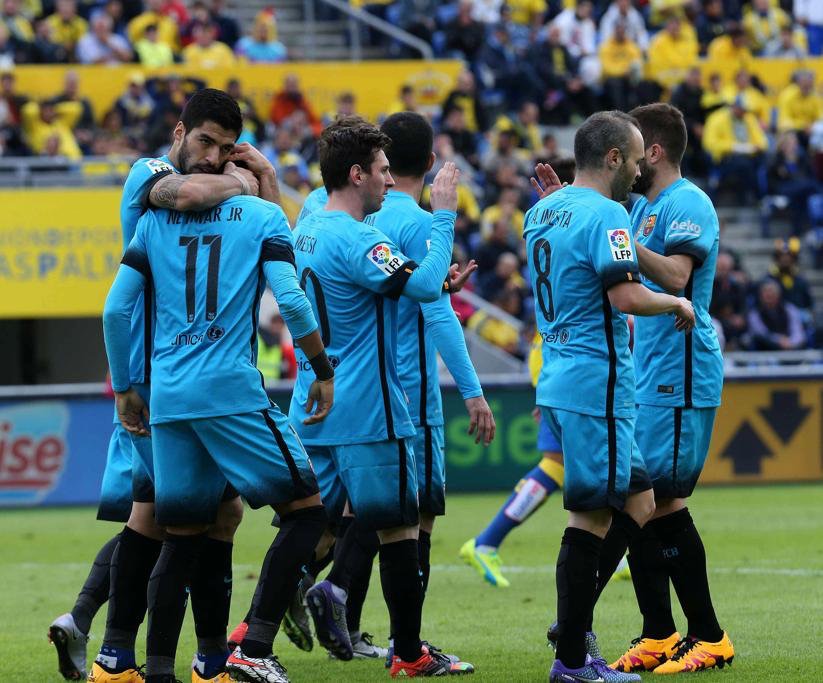 By 38, Araujo almost scores at Gran Canaria, by staying face to face with Bravo, but the ball, despite getting close, goes out. On the extra time, 47, Neymar Jr. stayed face to face with the goalkeeper, but missed the shot and did not score. After a tough duel, the referee whitles and the encounters comes to an end.