Backstage of Neymar Jr's arrival at Santos FC are web-series theme that honors Zito
Former player José Ely de Miranda, Zito, was one of the main responsible for the arrival of Neymar Jr in the Santos FC youth categories in 2003 at the age of 11. In the year that the athlete completes 10 years of his career, his official website launches a web series about the backstage of the negotiation involving the arrival of the young promise to Vila Belmiro. The video is a tribute to the "eternal captain" who died four years ago on June 14, 2015.
The edited material was divided into three chapters and has as a highlight an unreleased recording of an informal chat held in 2012 between Neymar da Silva Santos, the athlete's father and former player Zito. The videos will be available on www.neymarjr10.com and on Neymar Jr's YouTube channel.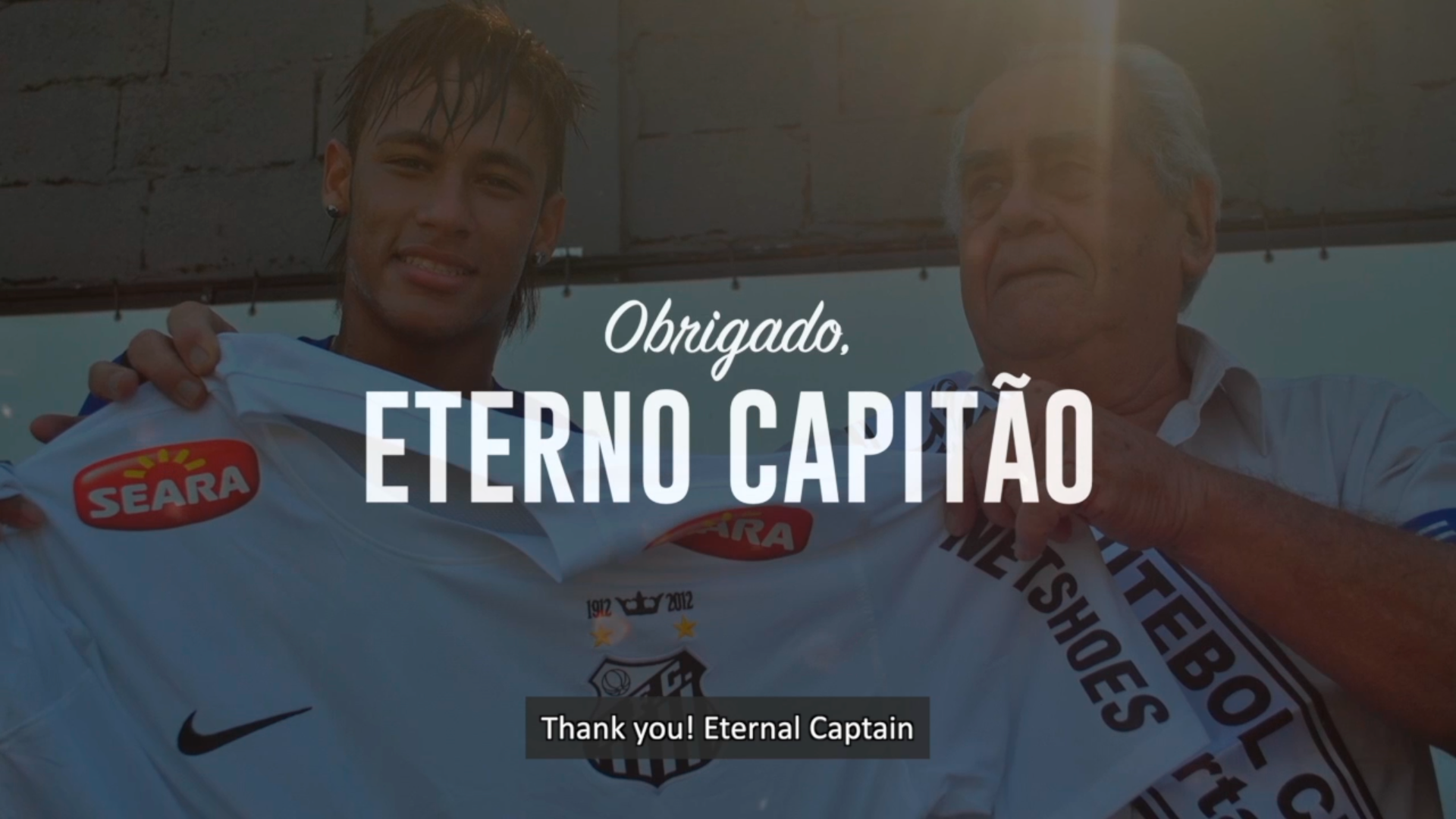 The relaxed conversation recalls the first contacts between the boy's family and the leader, such as the day that Zito visited Neymar Jr's parents in Praia Grande (São Paulo coast), to begin negotiations and spent most of his time eating "mini-pies" (empadinhas).
The athlete's father joked that he hoped Zito would pay the family lunch, but that was not what happened. " I had sort of just woke up, because I was on a party that we made for little Jr. and there were many empadinha leftovers. and my wife offered it to him", recalls Neymar da Silva Santos.
" Then he spent the entire day at my home, eating more than 50 empadinhas and maybe 3 bottles of coffee", joked Nadine Gonçalves, the athlete's mother.
The curious story of the "mini pies" (empadinha) is the chapter 1 of "NJR10.doc" which also brings the testimony of former president Marcelo Teixeira and why he 'took a risk' to have Neymar Jr in the club. "And with the information he had, Zito was really astounded. He was in love".
Teixeira explains that Zito was instrumental in building a new generation of "Meninos da Vila" from Neymar Jr. " On a second moment, Zito asked us for another thing. To create a Youth System on futsal that we did not have because of Neymar's age. I said: "No, I'm not creating it. It's just too many expenses, Zito. He said: 'President, you need to create this system, because I'm going to build a generation with this boy that's really going to bring success to Santos".
At the time, Neymar Jr's father already agreed that Zito had been instrumental in his son's stay at Santos FC and his insistence on bringing the family closer to the club was not in vain. " If both of you were not in this story, maybe Neymar wouldn't exist", he says.
Episodes:
1 - "The story of the mini pies (empadinha)"
2 - "The deal"
3 - "Pioneer in the youth categories"