Backstage: Dorival Jr offered barbecue by Neymar Jr's head goal
The goals have marked important moments of the 10 years of Neymar Jr's career - as the first one scored as a professional and the goal in the debut for the Brazilian Team. Nevertheless, one of them only left thanks to the incentive of the then technician of Santos FC, Dorival Jr, that promised to pay a barbecue.
The curiosity about the year 2010 was told by the coach in exclusive testimony to the site www.neymarjr10.com. Dorival recalled that Neymar Jr was a sophomore as a professional and had no custom to settle that kind of foundation. The idea was to encourage him in a healthy way.
"Those months were different for all of us, I had the challenges we had, I was kidding I would pay for a barbecue when he scored a goal," he recalls.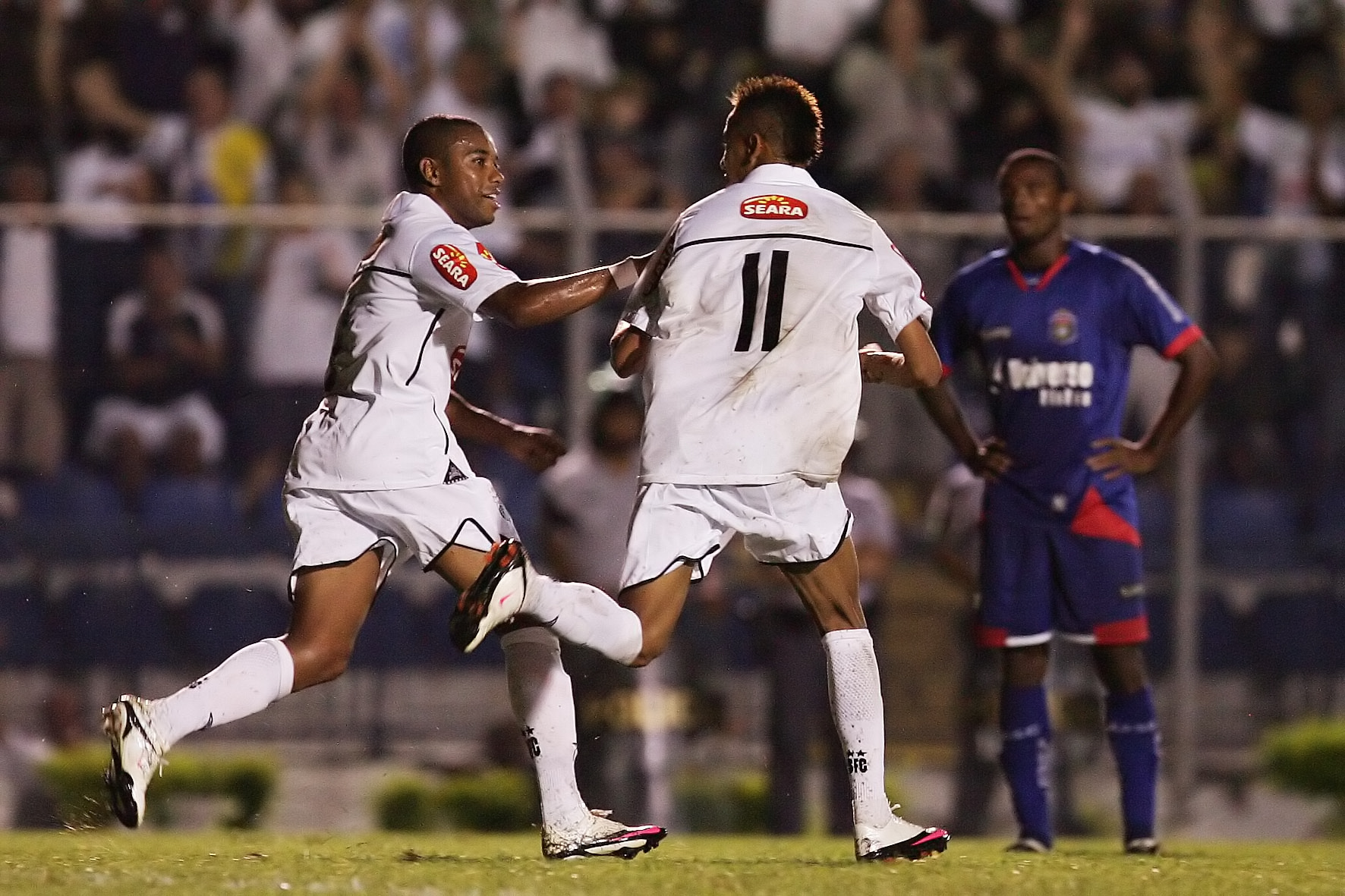 In a relaxed tone, Dorival also commented that he thought of not paying the bet because Neymar Jr did not jump to hit the ball. It did not help. "I had to pay for everyone, the environment was very healthy," Santos said.
The head goal was scored in the 3-1 victory of Vila Belmiro's team against São Caetano, valid for the Championship 'Paulista'. At the commemoration, Neymar Jr went to the coach accompanied by Robinho, André and Wesley. The quartet made the gesture with the hands of turning the spit and shouted the word "barbecue" to the coach.
"Around the environment there were good things that were provided by these players, the way they drove, they respected each other, you did not have a situation that did not have a joke, a drive in the hotel or trip, we had to be prepared because someone was ready ", recalls Dorival.
Head goals
Neymar Jr scored three goals in 2010, two for Santos FC and one for the Brazilian team. Already in ten years as a professional, there were 20 goals scored head-on in official matches.